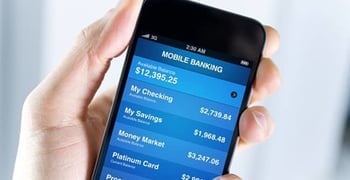 BadCredit.org publishes personal finance studies on the latest trends in the subprime marketplace. Our articles follow strict
editorial guidelines
.
It seems small businesses have little loyalty to their current financial institutions and would likely switch for a better mobile banking option.
At least that's the assertion of a recently published study led by a Boston-based financial services research company.
According to ath Power Consulting, 66 percent of small business owners said they would switch banks if the new institution had a superior mobile banking offering.
The study went on to show 37 percent of bankers did not even mention their bank's mobile offering when meeting with small business owners.
According to Frank Aloi, CEO of ath Power, "Mobile represents opportunities and challenges for banks to attract and retain small business clientele."
"Sixty-six percent of businesses would

switch banks for superior mobile banking."
Mobile banking has become increasingly important to owners of small businesses in recent years, as new technology has offered increasing point-of-sale options.
"Banks with mobile offerings tailored specifically for small business will achieve success by delivering differentiated features and functionality not available in standard mobile banking services," Aloi said.
It is important to small business owners that banks understand their needs and work to meet them. It is also important for banks to build a rapport with small businesses.
According to the study, more than 90 percent of businesses that reported bankers showing an interest in their business needs would consider becoming a customer of that bank.
Source: cutimes.com. Photo source: buyerzone.com