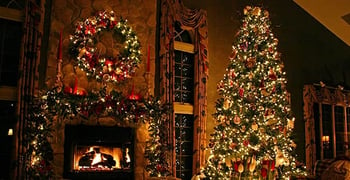 Experts share their tips and advice on BadCredit.org, with the goal of helping subprime consumers. Our articles follow strict
editorial guidelines
.
The holiday season is upon us. This is the time of year for seeing family, giving presents and celebrating the end of a great year.
It is understandable if your finances are the last thing on your mind. However, if you are serious about improving your credit score, you can't get distracted by the holidays.
Here are four helpful ways to improve your credit by Christmas.
1. Don't forget payments.
The holidays are one of the busiest times of the year, and in the flurry of Christmas planning, it is easy to lose track of your bill schedule. This is one of the biggest credit mistakes you can make because just one late payment can drop by credit score by up to 100 points.
Be sure to clearly mark when everything is due and give yourself plenty of time to pay so you do not risk a late payment.
2. Avoid buying gifts on credit.
When you are out for Christmas shopping, it is important to pick a budget and stick to it.
You are going to be surrounded by all kinds of impressive gift ideas and many shoppers just start putting everything on their credit cards, which leads to future credit problems.
If you can make it through the holiday season without adding any debt, you will be ahead of the game for your score.
"A big part of your score is how

close you are to maxing out accounts."
3. Use savings to pay down debt.
If you do a particularly great job budgeting and come out of the holidays with some money left over, use that money to pay down your existing credit balances.
This will help your credit score even more because then you will be closer to being debt-free. This would be a much bigger gift to your family than any extra shopping you could do with that money.
4. Resist opening new accounts.
Most major retailers offer a store credit card. When you go to the register, the associates will ask if you want to sign up, usually offering a discount on your purchase to sweeten the deal.
While this might be tempting, if you want the best possible score by Christmas, you should avoid opening new credit cards. Each new application creates an inquiry into your credit, which brings down your score.
If you can follow this advice, you will be ending the year on a great note for your credit score. Keep working hard in the New Year and soon you will have fantastic credit.
Photo Source: www.freefever.com