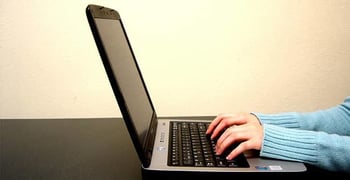 Experts share their tips and advice on BadCredit.org, with the goal of helping subprime consumers. Our articles follow strict
editorial guidelines
.
If you have ever shopped online, you have probably seen the ads reading, "Easy online financing," "Instant approval" and "Bad credit OK."
If you are cautious and responsible, you may have thought to yourself, "There has to be a catch."
Well, good for you. Most online financing offers are simply fronts for high interest secured lenders.
A lot of the online financing offers you come across are nothing more than online versions of the payday loans businesses that have popped up all across the country.
Not that there is anything illegal with these operations – they all must follow state lending laws – but they are simply not a good option for most consumers.
This is not to say all online financing offers are bad. Many of the big online stores like Amazon, eBay and even PayPal offer online financing for large and small purchases.
Here is what to look for and what to avoid when considering an online financing offer:
1. If you see any reference to…
Payday loans, paycheck advance, short-term loan or something similar, walk away.
These are all indicators this is a high-interest loan that will request your bank account information to set up an automatic payback on a specific date in the near future.
2. Look for claims that seem unrealistic.
Statements like "100 percent guaranteed approval" or "Bad credit, no problem" are signs the lender is not being above board.
They will most likely ask for a checking account or other form of payment from you before approving your loan.
"Some of these websites are simply

seeking your information."
3. Look at the quality of the website.
Are there misspellings or grammatical errors? Do the sentences make sense?
If the website is low quality, this could mean it is a less than professional lender.
4. Health care and medical financing websites
These services are little more than credit card companies that charge high interest rates to finance medical bills. They often require you to have insurance and they ask for this information in advance.
Be very careful about providing your personal or insurance information to these companies.
If you really are in need of online financing to make a purchase, stick with the well-known and trusted online stores.
Also, read the terms very carefully. If you have any questions or doubts about the financing agreement, do not sign it.
There are plenty of alternatives to online financing, including a loan from your bank or credit union, using a credit card or getting financing directly from the store where you are making your purchase.
Being skeptical about offers that seem too good to be true is a wise move in this case.
Photo source: health.yahoo.net