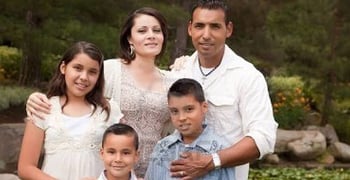 BadCredit.org publishes personal finance studies on the latest trends in the subprime marketplace. Our articles follow strict
editorial guidelines
.
When it comes to home loans, race unfortunately appears to make a difference.
A study out of New York University showed wealthier minorities are more likely to receive subprime loans.
That study also found black and Latino applicants are more likely to be denied prime loans than Caucasians, even when controlling for gender and income.
For this study, Jacob Faber, a doctoral fellow at NYU's Furman Center for Real Estate and Urban Policy, looked at housing data released by the Home Mortgage Disclosure Act.
He focused on 2006, which was the height of the previous housing bubble.
He examined the data for more than three million loan decisions, tracking factors like gender, race, household income, the value of the home being purchased and the final loan decision.
"Black and Latino applicants were 2.2 times

more likely to receive a subprime loan."
For applicants that qualified for loans, black and Latino applicants were 2.2 times more likely to receive a subprime loan than white applicants.
Subprime loans carry a higher interest rate because they are considered riskier.
After controlling for other factors, Faber found black applicants were 2.8 times more likely to be denied loans than white applicants, while Latino applicants were twice as likely to be denied.
Asians were 1.1 times more likely to be denied than white applicants.
Faber also found higher incomes led to a higher acceptance rate for loans, but even wealthier minorities had more trouble getting fair terms.
Faber said this information needs to be considered by lenders and the government.
Lending standards and the subprime loan market were created to better match the risk of an applicant, but it appears many lenders are making decisions based on race rather than financial status.
This also shows more efforts need to be made to give minorities affordable financing tools.
Source: redorbit.com. Photo source: www.123rf.com.