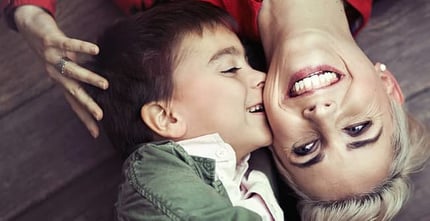 BadCredit.org publishes personal finance studies on the latest trends in the subprime marketplace. Our articles follow strict
editorial guidelines
.
A new study conducted by the University of Wisconsin-Madison and Cornell University looked at the effects of the earned income tax credit (EITC) and its impact on the working poor.
The study showed the EITC has helped poor families, but it hasn't affected personal choices.
When the EITC was expanded in 1993, it was hoped the tax credit would reward poor parents for working. Critics, however, believed it might discourage single mothers from marrying or cause women to have more children to boost their tax refund.
"Critics believe the EITC might discourage

single mothers from marrying."
According to study authors Sarah Halpern-Meekin, assistant professor of human development and family studies and affiliate of the Institute for Research on Poverty at UW-Madison, and Laura Tach, assistant professor of policy analysis and management at Cornell:
"Respondents consider their tax refund as a whole, without separating the portion that comes from the EITC. As a result, they can't predict how changes in their labor supply or marital status would affect their EITC refund."
In 2010, the EITC helped approximately 6.3 million Americans escape poverty. Nearly half of those were children in working poor families.
The collaborative study looked at 115 low-income tax filers and was published in the Journal of Policy Analysis and Management.
"We used in-depth interviews with EITC recipients to examine how they understand and respond to its incentive structures regarding earnings, marriage and childbearing," Halpern-Meekin and Tach said. "Workers in unstable jobs with little control over their schedules may find it difficult to control their total annual earnings in line with the incentives of the EIC schedule, and most do not know what those incentives are in the first place."
Photo source: inspiredwomen.co.za