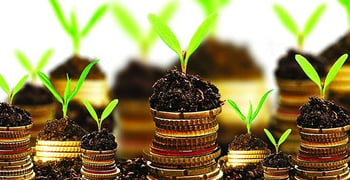 BadCredit.org publishes personal finance studies on the latest trends in the subprime marketplace. Our articles follow strict
editorial guidelines
.
Since the economy has begun to recover from the financial crisis, Americans are starting to apply for credit again.
Financial risk professionals believe consumer demand for credit will just keep on growing, according to a new survey from FICO, the analytics and credit scoring company.
For this survey, FICO representatives contacted bank risk professionals in the United States and Canada and asked what they thought would happen with consumer credit over the next six months.
Forty-six percent of survey respondents thought consumers would take on more credit, while only 16 percent thought consumers would take on less credit.
Dr. Andrew Jennings, the chief analytics officer at FICO, believes this is in line with the overall economy.
"Consumers are becoming

comfortable spending more."
The survey also showed financial professionals believe young people will drive new borrowing. Seventy-two percent of respondents said borrowers younger than 40 would create the most credit growth.
Survey respondents also believe most of the borrowing would come in the form of new mortgages and small business loans, further signs the economy is growing.
Financial professionals showed concerns over student loans. Nearly half the group thought delinquencies on student loans would increase over the next six months.
However, the group believes delinquencies for other types of debt would decrease or stay the same.
All in all, the FICO survey showed financial professionals are cautiously optimistic about the credit markets. Unless the country runs into another economic setback, consumers' appetite for credit will continue to grow.
Source: newsroomamerica.com. Photo source: www.ecojetsystems.com