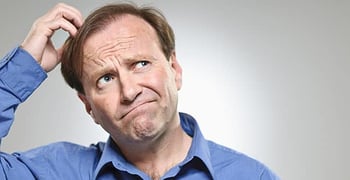 BadCredit.org publishes personal finance studies on the latest trends in the subprime marketplace. Our articles follow strict
editorial guidelines
.
If you feel like your bank is speaking a different language, you are not alone.
According to a recent study conducted by Maritz Research, one-third of bank customers have difficulty understanding their banking institution's offerings, even after speaking with a representative.
This is significant because banks are required by law to thoroughly explain their offerings or they risk being fined.
The study was conducted using so-called "mystery customers" who both phoned and visited six major banks.
The participants asked a fixed set of questions and recorded the answers. These answers were then judged based on the accuracy, clarity and completeness of the information provided.
This Bank Communications Compliance Study showed nearly 75 percent of customers were not told about things like late payment fees or minimum payments due.
"Seventy-five percent of customers weren't

told about fees or minimum payments."
The Maritz study was intended to show banks where they can make improvements to their processes in order to be in compliance with FDIC rules.
It also showed in-person visits to a bank were more likely to result in adequate compliance with consumer laws than phone conversations.
The banks now have an opportunity to fix their customer service interactions through training and process improvement.
If you feel like your bank has not given you all of the information you require in order to make good financial decisions, ask to speak with a customer service supervisor.
Remind them the law requires that they provide you with all of the information on things like overdraft fees, fines, hidden charges and penalties they assess. It is your right as a bank customer to be informed of these charges.
Source: pymnts.com. Photo source: odahead.com