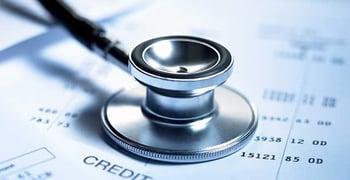 BadCredit.org publishes personal finance studies on the latest trends in the subprime marketplace. Our articles follow strict
editorial guidelines
.
If you are confused about the possible benefits or drawbacks to the new Affordable Health Care Act that is about to go into effect, you are not alone.
In fact, studies by different groups have shown a wide range of possible outcomes for businesses. Depending on which aspects of the law you look at, there are both advantages and penalties for businesses under the new health care law.
The battleground, and most of the complexity around the new health law, resides with small businesses having around 50 employees. That number has been determined as the point at which employers must provide health care for their employees.
Starting in 2014, businesses having more than 50 full-time workers that do not provide health care insurance will be penalized $2,000 per employee each year.
"Ninety percent of businesses in this

country have fewer than 50 employees."
That means they will not be required to provide health care insurance under the new law. However, there are provisions that are intended to encourage these small businesses to take advantage of the coverage provided under the ACA.
One such provision applies to companies with 25 employees or fewer. It allows for a 50 percent tax credit on the cost of health care for all employees working more than 30 hours per week. The idea is that the more workers who are covered, the less each of us will pay overall.
Studies by the Urban Institute, National Bureau of Economic Research and National Opinion Research Center have shown conflicting evidence as to whether the new mandates and tax credits will lead to job loss or gain.
Small business owners who have been interviewed on the new law have come down on both sides of the issue. I guess only time will tell if other business owners begin to feel the same way.
Source: upi.com. Photo source: ronenews92fm.wordpress.com.