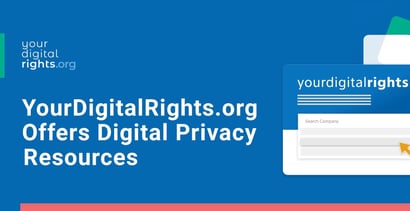 Experts share their tips and advice on BadCredit.org, with the goal of helping subprime consumers. Our articles follow strict
editorial guidelines
.
In a Nutshell: Regulations provide a legal framework for digital privacy, but individuals must proactively protect themselves. YourDigitalRights.org helps consumers understand digital privacy issues by providing free tools and resources to safeguard personal data. And donations help support YourDigitalRights.org as it works to shield consumers from the negative consequences — including financial loss — of compromised online privacy.
When the European Union's General Data Protection Regulation (GDPR) went into effect in 2018, digital privacy advocates celebrated because the regulation's reach extended far beyond the borders of the EU.
The GDPR puts EU residents in charge of their online data and governs all companies doing business in the EU, no matter where the company is based. It reaches so far into the global economy that many large companies have decided to apply it everywhere. It's easier to have a single privacy policy rather than two or more for different jurisdictions.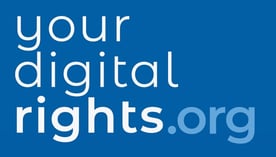 Today, consumers need to understand how to protect themselves from financial and other negative consequences of compromised online privacy. YourDigitalRights.org is a resource that aims to make the rights granted by privacy legislation accessible to everyone.
"When the GDPR came out, I remember thinking that's a step in the right direction," said Yoav Aviram, Co-Founder of Conscious Digital, the nonprofit operating YourDigitalRights.org. "But the second thought I had was it's too difficult — who do I contact and what do I write?"
Businesses generally try to play by the rules and handle consumer data responsibly. As digital privacy becomes a greater consumer concern, the GDPR serves as a model for other regulations. The US doesn't have a national privacy law, but many countries and several US states have their own rules.
And just because consumers have a right to their data doesn't mean it's easy for them to control it. Companies, including data brokers that buy and sell personal data, don't have to advertise their policies or post instructions to delete information and accounts. Some companies, and especially data brokers, go so far as to intentionally make it hard to delete data.
Free Tools for Streamlining Privacy
YourDigitalRights.org helps users identify which data brokers they need to contact and how to request their data be deleted. The organization believes that privacy is a basic human right and that protecting one's privacy should be easy.
Consumers using the website can send organizations two different request types — deletion or access (called Subject Access Request under the GDPR). The latter requests the user's data from the organization.
Consumers in the EU can exercise their digital rights under the GDPR through the service, although in many cases organizations comply with requests originating from anywhere. YourDigitalRights.org also works with the California Consumer Privacy Act, a model state privacy law enacted in 2020, and with Lei Geral de Proteção de Dados Pessoais, Brazil's general personal data protection law.
Dozens of countries have similar privacy laws or plan to enact them, and YourDigitalRights.org aims to cover them all. Companies are typically prepared to comply with data deletion requests regardless of where the requests originate.


But large data brokers that collect personal data from various sources and license it to other organizations, almost always without the individuals involved knowing about it, may be less willing to comply with data deletion requests. Monetizing data is their business.
Many top credit reporting agencies are also data brokers. As they gather more individual data, brokers can put it all together to create a profile beyond what's necessary to check a person's credit.
DataBrokersWatch.org, another Conscious Digital project, curates a global list of data brokers and offers consumers a one-click deletion service that targets each of the brokers on the list. Consumers can search for any company on the site — and the service knows what to say and to whom to send the request.
"Credit history, on its own, can be pretty impactful in your life," Yoav said. "But when additional information goes along with it — it's very hard for us to imagine where it's going."
Smart Follow-up Assistant Ensures Compliance
An insurance company can use supplemental data, including current location or personal history, to increase consumer rates or even deny consumers insurance. The GDPR and other data protection privacy regulations protect consumers from permanent harm stemming from past actions.
"When credit agencies have data on you, and you have bad credit, that data is sold from broker to broker, and it's sold overseas," Yoav said. "Eventually, it can come around again and bite you — if not through a credit agency, then through any other data broker."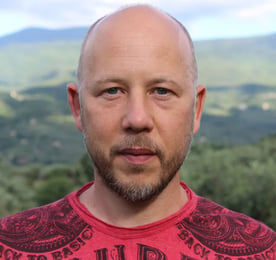 The GDPR and the other privacy regulations stipulate fines and penalties against companies that fail to comply promptly with deletion requests. But the responsibility for following up falls to the consumer. At best, juggling multiple deletion requests could become extremely inconvenient.
Through the Smart Follow-up Assistant, YourDigitalRights.org takes care of that. According to each regulation's time frame, the Assistant assesses when it's time to follow up or take further action regarding each deletion request.
It then emails the consumer up to three times with a choice to send the organization a reminder email or escalate the request by referring it to a local data protection agency.
"It's important because when companies don't comply or make it harder for consumers to delete their data, enforcement is the answer," Yoav said.
YourDigitalRights.org: Privacy Should Be Easy
YourDigitalRights.org doesn't know much about its users beyond how often they visit the site. The site and its nonprofit parent organization, Conscious Digital, don't collect user data by design.
YourDigitalRights.org also explicitly declares that it's not a business and doesn't have a business model. Everything about the service is free and open-source for all.
In that model, donations become fundamental. Through Conscious Digital, YourDigitalRights.org and DataBrokersWatch.org receive essential support from individuals and organizational partners.
It also invites users and the public to contribute monetary support for privacy ideas and tools. They can donate through the website, contribute technical and development resources or even make product requests. Engagement reinforces the importance of digital privacy, highlights the complexity of the problem, and spurs further innovation.
Most consumers say they want privacy protection, but the enforcement status quo is weighted in favor of data monetizers. Only the most dedicated individuals may stand a chance of keeping the data brokers at bay.
YourDigitalRights.org seeks to extend consumer power over data, and it looks for ways to further streamline protections. On the horizon are tools to proactively recommend data collection companies that individual consumers should opt-out of.
Those may include top data brokers, companies with recent data breaches, and retailers that may have had recent unfavorable interactions with consumers. Data intelligence will automate the process of requesting that data brokers delete personal consumer data, which will reduce the administrative burden on individual consumers.
The demand for the service YourDigitalRights.org provides demonstrates that it's one thing to have privacy regulations in place, but it's another to ensure they work as intended. As more countries and states incorporate privacy protections, YourDigitalRights.org makes protection for more consumers possible.
"It's a great opportunity for erasing your digital footprints," Yoav said.