Experts share their tips and advice on BadCredit.org, with the goal of helping subprime consumers. Our articles follow strict
editorial guidelines
.
In a Nutshell: As eCommerce claims a more significant share of consumer spending, Upside aims to give customers more reasons to support brick-and-mortar businesses. The Upside app allows users to earn cash back on purchases they need every day from more than 50,000 gas stations, restaurants, and grocery stores nationwide. That helps communities stay vibrant because stores remain open. And users are helping to offset millions of tons of greenhouse gas emissions and contribute to local food banks and community kitchens through Upside's 1% revenue commitment.
eCommerce and inflation are claiming larger shares of consumer purchasing every day. That leaves brick-and-mortar businesses looking for ways to retain and grow their customer base through savings tools and other incentives. Those very incentives can create local jobs and help communities thrive. Enter Upside, a cash back app that pays users to support businesses in their communities.
Upside launched in 2016 when a group of tech entrepreneurs with experience building Google's advertising platform looked at the consumer landscape and saw a problem with traditional brick-and-mortar commerce.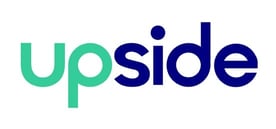 The limitless reach of the internet enables online businesses to engage with customers in new ways and tilt their purchasing choice to their advantage. Family-owned businesses and individual storefronts run by big brands don't have that power.
After starting primarily by offering cash back on gas, Upside quickly began to expand. It now works with gas stations, convenience stores, restaurants, and grocery stores. Upside also donates 1% of its revenue to sustainability initiatives, including reducing carbon dioxide emissions and contributing to local food banks.
And expansion possibilities abound for Upside. Businesses can benefit from Upside's ability to attract new and returning customers through cash back promotions, according to Alexcia Chambers, Upside's Head of Communications.
"Our founders created Upside as a digital layer for brick-and-mortar commerce, so people can get more value out of every dollar they spend and businesses can become more profitable," Chambers said. "With Upside, we can all live in a future where our main streets are open for business."
Get Paid For Making Everyday Purchases
Upside's techie founders also ensured the app makes saving easy. There's a convenient help feature available, but anybody who's ever used a smartphone will know how to use Upside.
Download and open Upside, sign up through email or an Apple, Facebook, or Google, and enable location services. A map displays top nearby offers filtered by category. For less visual users, there's a list underneath the map.
And that's all there is to it. It's easy to see the available savings, tap for more info, claim offers, and even get directions to the location. A blue lightning badge beside a store name indicates the business supports Upside's Check In feature, allowing users to earn cash back with a tap.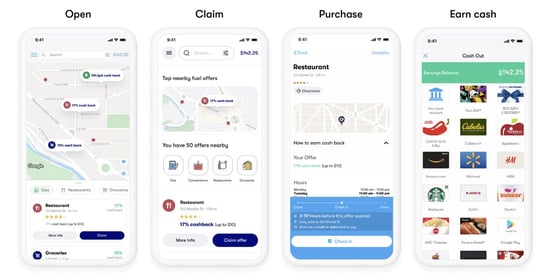 When Check In isn't available, the only extra step is snapping and uploading a picture of the receipt.
Upside pays cash back directly to a wallet within the app. Users can cash out anytime to a bank or PayPal account or put money toward gift cards from dozens of stores, including Amazon, Target, Walmart, and CVS.
Cashing out to a bank or PayPal account requires users to enter some financial details. But even with Check In, Upside never knows the user's complete credit card number.
With gas stations, Upside has nationwide coverage. Restaurants and groceries are a growth area and are more regionally concentrated. But users can ask Upside to include their favorite stores, and more arrive daily.
"That's all the more reason to keep checking back," Chambers said. "We have an entire sales force dedicated to bringing more businesses onto the platform."
Empowering Merchants and Consumers
Upside is also great for businesses. With Upside, merchants receive what's hard to come by any other way — a chance to compete online for foot traffic.
Unlike cash back apps that favor consumers over businesses or the other way around, Upside makes sure it's a win-win for both merchants and consumers.
"We give users the most value possible based on the merchant's existing margin," Chambers said. "We want to make sure we're protecting the business."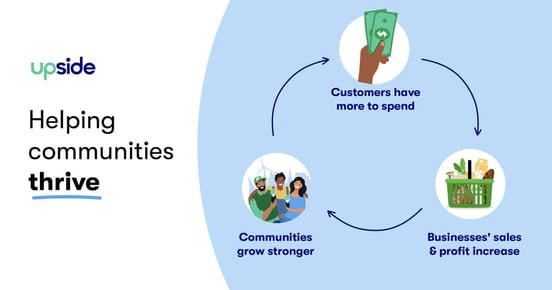 People sometimes forget that big brands can be local favorites too. Through partnerships with many of the most well-known big brands, Upside energizes communities by driving traffic and business to the retailers consumers depend on. In communities across the US, nationwide retailers have the efficiency and scale to create good-paying jobs, provide educational and career-advancement opportunities, and help communities thrive.
As gas and food prices rose in the spring and summer of 2022, Upside saw a huge spike in people seeking ways to find more value. Upside was there to help.
"If your goal is to take control of your finances, being smart about everyday purchases doesn't need to be hard," Chambers said. "You're going to buy gas and groceries anyway, so you might as well do it in a way that gets you more for every dollar."
Upside: Supporting Communities and the Environment
Upside has earned users more than $300 million in cash back. Users who stack multiple coupons and promotions can use Upside to extend their rewards.
But there's another significant benefit to using the app — the chance to give back. Upside technology has helped ensure that more than $5 billion in annual commerce remains in local communities, and the app has returned more than $650 million in profit to merchants.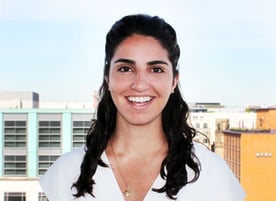 Upside has also leveraged social media to encourage tens of thousands of users to thank local businesses for helping them save and to promote voter registration drives to get more people to the polls.
Since its inception in 2016, Upside has also set a positive example as a business with a social mission, joining companies like Patagonia and Kleen Kanteen in committing 1% of earnings to sustainability initiatives related to its operations.
Because it encourages consumers to save on gas purchases, it donates some of those dollars to projects that reduce carbon emissions. And because it encourages saving on groceries and meals, it contributes to food rescue organizations, redirecting otherwise-wasted food to local food banks and community kitchens.
And in a classic win-win scenario, those contributions will grow along with cash back savings as the Upside team brings more local businesses and brands onto the app. Given Upside's nationwide reach, every business can look forward to thousands of people near them using Upside to decide where to buy.
Checking back frequently with the app is the best way for users to learn which local businesses have come on board with invitations to save. 
"Our goal is to do as much as we can to use the commerce of today to make the world of tomorrow better and more sustainable," Chambers said.