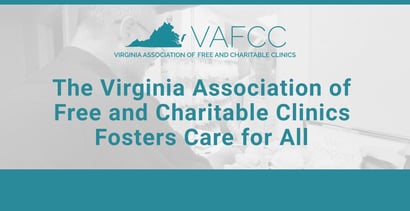 Experts share their tips and advice on BadCredit.org, with the goal of helping subprime consumers. Our articles follow strict
editorial guidelines
.
In a Nutshell: Virginia's robust network of free and charitable clinics extends health care to individuals who would not receive it otherwise. Institutional and financial support from the Virginia Association of Free and Charitable Clinics (VAFCC) helps those organizations deliver on that mission. As Virginia expands Medicaid access, VAFCC ensures underserved Virginians receive care while promoting the value of the free clinic system to an ever-changing patient base.
Fewer than one-third of US states can claim a professional association dedicated to supporting free and charitable health clinics. Richmond, Virginia, stands out as the home of the Virginia Association of Free and Charitable Clinics (VAFCC), which has supported free health facilities and vulnerable patients for more than 25 years.
The VAFCC was founded in 1993, making it the nation's oldest free clinic statewide association.

In Virginia, VAFCC serves more than 60 free member clinics where the mission is to extend comprehensive quality health care to all. Virginia's free and charitable clinic system is growing just as it is working to help support the statewide implementation of Medicaid expansion that began in 2019 and that increases the number of people eligible for public health assistance.
Working individuals and families with steady but modest incomes, or those who live paycheck to paycheck, may not think of themselves as candidates for free clinic care. But unexpected medical debt can be devastating. Free clinics ensure qualified patients receive needed preventative care while limiting the potential that health care costs will lead to spiraling financial uncertainty.
And that leads to better outcomes in communities. VAFCC and its member clinics are 501(c)3 nonprofits that depend on donations. Secure online contributions to VAFCC are 100% tax-deductible and provide essential support services to clinics in Virginia.
"We play a critical role in the community healthcare landscape," said Rebecca Butler, VP of Communications, Marketing, and Development at VAFCC. "When you're one crisis away from serious financial trouble, you're a perfect candidate for free clinic care."
Volunteers Deliver Holistic Care to 70,000+ Annually
In 2020, VAFCC clinics served more than 74,000 individuals and administered 193,000 patient visits.
Staff and volunteers take a holistic approach to caregiving by diagnosing conditions and ensuring patients can access medication. They also educate patients on how they can improve health and wellness.
Many clinics offer wraparound support programs focused on social determinants of health. These include everything from food pantries, food pharmacies, and clothes closets to domestic violence support, temporary shelter services, GED training, and employment assistance.
"There's no billing department, so providers spend as much time as they need to help patients feel better," Butler said. "In private insurance, you get maybe 15 minutes before you're out the door because the provider has to meet billable schedules."
Watch on
Free clinics also deliver care when it's needed. As the pandemic caused delays in private care and increased the demand for health care, free clinics served a broader range of patients while retaining the capacity to address immediate needs.
The VAFCC #freeclinicscare campaign and website address misconceptions around free care by showing that Virginia's staff-driven and volunteer-supported free clinics are high-quality health facilities run by licensed, qualified medical professionals.
Still, the services are always free. While some patients elect to make nominal financial contributions toward their care, there's never a need to pay. That means a visit to a free clinic never results in medical debt.
"There's a lot of caring that goes on in there," Butler said. "Patients feel respected and treated with dignity, and they leave feeling better — that's what they came in for."
Ensuring Continuity During Medicaid Expansion
In 2019, Virginia elected to expand Medicaid access under provisions in the Affordable Care Act. That decision brought thousands of very-low-income individuals — about 30% of VAFCC's patient base — into the health insurance system for the first time. So VAFCC and its clinics began to educate people and help them enroll for benefits.
Then came the COVID-19 pandemic and the suspension of Medicaid redetermination of eligibility, which led to a considerable renewal backlog. With the state of emergency scheduled to expire in summer 2022, about 1.2 million out of the 2 million total Medicaid recipients in Virginia will need to renew.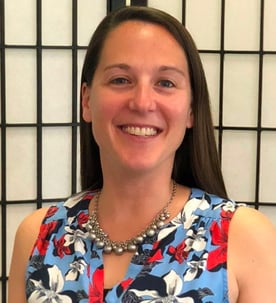 "Free clinics stand ready to serve those who lose coverage and cannot attain insurance through the healthcare.gov marketplace or employer-based coverage," Butler said. "We're also working very closely with the Department of Medical Assistance Services to support patients who must update their contact information to continue to receive coverage."
Virginia's experience indicates that Medicaid expansion isn't a panacea. The arrival of a substantial base of new insurance patients hasn't resulted in a sudden expansion in facilities capable of serving them.
Before 2019, Medicaid in Virginia wasn't very generous to low-income individuals. Now that coverage has expanded, the reimbursement rate still covers only about 30% of the cost of a typical private-practice visit.
"If you were to run a Medicaid-only practice, you'd go out of business because Medicaid will not cover the cost of your expenses," Butler said.
Private practices typically limit Medicaid patients to a small percentage of their overall patient base. And Virginia's free and charitable clinics remain indispensable, ensuring continuity of care while helping patients navigate the healthcare bureaucracy.
VAFCC: Communicating the Value of Free Clinics
Virginia free clinics continue to admit Medicaid eligible-recipients who come to them seeking help by providing 90-day initial care while looking to find them a permanent medical home with a Medicaid provider.
Some clinics have transitioned into a hybrid approach where they will serve Medicaid recipients and bill directly to Medicaid while also continuing to serve uninsured patients.
"After doing some due diligence in their communities, the hybrid clinics realized that if they didn't make a move, they'd just be turning people away — there wasn't anyone else in their communities to provide care," Butler said.
Through the #freeclinicscare initiative, many Virginia clinics have expanded eligibility to those with incomes of up to 400% of the federal poverty level, according VAFCC. Free clinic care has become an option for more individuals with steady incomes who still struggle to pay for health care.
They're known as ALICE patients — a United Way acronym that refers to individuals who are asset-limited and income-constrained but, nonetheless, employed. As Butler put it, they're folks who don't think of themselves as free clinic patients.
Meanwhile, VAFCC clinics are more staff-driven than ever, ensuring quality licensed caregivers are available when needed. Donations to the VAFCC help fund staff member clinics and bring in committed volunteers to help.
The clinic system is more efficient and less costly than urgent care thanks to its focus on preventative care and an emphasis on holistic treatment. Patients receive the care and time they need, not what their budgets stipulate.
"With Medicaid expansion, Virginia free clinics can serve that higher-income demographic, and they're willing to," Butler said. "We're working hard to make sure that folks who lack health coverage are aware that free clinics are there for them."