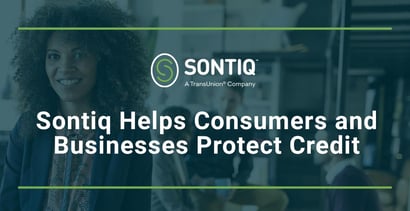 Experts share their tips and advice on BadCredit.org, with the goal of helping subprime consumers. Our articles follow strict
editorial guidelines
.
In a Nutshell: Identity theft and credit card fraud are on the rise, with the number of reports increasing by almost 50% from 2019 to 2020. When scammers steal personal information or money, the victim's credit score can also take a hit. Sontiq, a TransUnion company, offers a comprehensive identity security solution that provides proactive digital monitoring tools, an identity theft restoration team, and education for consumers.
Cybercrime is a growing business. In 2020, the Federal Trade Commission (FTC) received 4.8 million reports of fraud and identity theft. That figure was up from 3.9 million in 2019: a 45% increase in just a year.
The most common complaint was identity theft, with many victims describing scams connected to government aid or COVID-19 tests. However, credit card scams were also common, accounting for nearly one-third of identity theft-related claims.
According to the report, 34% of victims said they lost money to scammers. In 2020, American consumers lost more than $3.3 billion to scams, up from $1.5 billion in 2019.


Sontiq, a TransUnion company, looks to reduce that damage by empowering users to monitor and protect their online identities with modern solutions. Consumers need proactive solutions because the risk of being reactive can result in financial loss and a lower credit score.
"Unfortunately, being a victim of identity theft means your credit scores may be negatively impacted. Thieves could open new lines of credit or credit cards in your name — and fail to pay the bills. As debt accumulates and payments are missed, your scores may be negatively affected, because of the payment history associated with the accounts or the increase in your credit utilization," writes Equifax.
There is little consumers can do after their identity has been stolen other than submit a report to the FTC, lock or freeze their credit reports, and monitor their accounts.
But Sontiq's identity theft and credit protection products offer corporations and individuals robust monitoring, detection, and recovery tools that form a comprehensive approach to identity security.
Intelligent Tools That Keep Identities Secure
Fraudsters are always looking for new unauthorized ways to penetrate a network, and technology has enabled many more vulnerability points. Now, even a smart refrigerator or doorbell can provide entry points for scammers.
"Our job is to understand the threat landscape the best we can. The nature of the incidents and complexity are reasons why we invested in expanding our expertise across a wider range of cyberthreats," said Rochelle Blease, Sontiq EVP of Products and Strategy.
Sontiq has been working with companies to provide tailor-made solutions for many years, and it offers direct-to-consumer products, as well through the IdentityForce brand.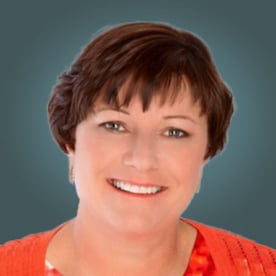 When consumers want to protect themselves from cybercrime, a comprehensive approach is best. Credit monitoring tools are valuable, particularly when used as part of a layered defense strategy. In combination, these solutions help to proactively identify potential fraud.
That's why Sontiq takes a more holistic approach to protect customers. The company wants to empower its members to be as proactive as possible to protect against threats before they happen.
"It's hard to DIY an effective approach today; cybercriminals are exploiting every angle. An advantage of identity protection is that it's working on a consumer's behalf 24/7. And if fraud occurs, most people find having expert help to undo the damage nearly priceless," Blease said.
Sontiq describes its solutions as intelligent identity security. Users access online, app-based tools where they provide information about their accounts. Then, the company's AI-driven algorithms monitor what's happening with the online ecosystem. The company has packages that include dark web data restoration, and it also offers a secure storage vault and password manager for members' sensitive personal information.
The company adds products based on its assessment of cyber risks. New tools will center around ransomware, social engineering, and cyberbullying that include reimbursement up to $25,000 and expert support services. That is a first in the identity protection industry.
Keeping Up With Fraud Development Trends
News reports of data breaches have become so common that it's easy for consumers to forget how significant identity theft can be. That's why Sontiq worked with thought leaders like the Identity Theft Resource Center (ITRC) to document the striking impact of identity theft in its free educational resource for consumers, Protecting What Matters Most.
The ITRC research highlighted in the report indicated:
40% of identity theft victims had trouble even paying their monthly bills.
21% of victims reported losing more than $20,000.
Identity theft can have a long-term impact that is difficult to untangle. 75% of victims who experienced pandemic-related fraud in 2020 said their issues were still unresolved in April 2021.
Consumers also saw a significant increase in identity theft and fraud in 2020, in part, because more individuals were working remotely.
Working from home can increase the likelihood of cybercrime. Based on the company's work with employee benefits managers who offer identity security as a voluntary benefit, Sontiq reports significant concerns among employers about data breaches, cyberthreats, and other digital security issues.
Watch on
"Nowadays, employer and employee risks are intertwined. More employees connect to corporate systems from personal devices," said Blease. "They can introduce risks to the businesses, and they can also be personally affected by malicious attacks on their workplace."
In response, more employers are adding identity protection to employee benefit plans.
The COVID-19 pandemic also amplified other types of fraud. Scammers devised lending and unemployment schemes that duped many consumers. They often ask victims to pay using alternative methods, including gift cards or prepaid credit cards, which are less traceable.
"With so much of our lives becoming digital, there is a much bigger playing field for cybercriminals," Blease told us. "We believe that the constantly evolving cyberthreat landscape will increasingly push consumers toward identity security products like ours that essentially enable them to have security experts continually working on their behalf."
Restoring Financial Health and Offering Education
Sontiq focuses on education as intently as it does on digital services so consumers — whether they're clients or not — can stay informed on malicious trends and how to recognize red flags.
"It's a three-legged service: digital tools, education, and, if something bad happens, an identity theft restoration team," Blease said.
The company's technology monitors client information and alerts consumers of malicious activity. When it comes to data breaches, customers receive a unique risk score for each breach that affects them so they understand the severity of the attack, how it likely affects them personally and what specific actions are recommended. The company's restoration team can also provide solutions to restore identity and repair bad credit that resulted from fraud.
"Since one's credit score is an important vehicle for them, we would love for every consumer to have access to risk mitigation tools like ours, so they're in control of that credit rating," Blease told us.
No matter how intuitive and comprehensive Sontiq's analysis becomes, though, the company can't stop every instance of fraud. That's why it offers victims of identity theft comprehensive, 24/7 identity restoration services.
"When you do have a problem, there are ways to address the impact on your credit report. Having expertise and proven solutions to restore your identity and bad credit is vital, as is having professional support during a very stressful experience" Blease told us.
Credit is such an important driver of personal finances, which is why Sontiq offers its multilayered solutions for protection and restoration services. As identity theft and fraud continues to climb, consumers should be considering more robust technology and modern protection.
"What sets Sontiq apart is we have a tremendous amount of information across industry segments from customers. We track every hour of every day, and we keep our finger on the pulse of what fraudsters and criminals are doing," Blease said.