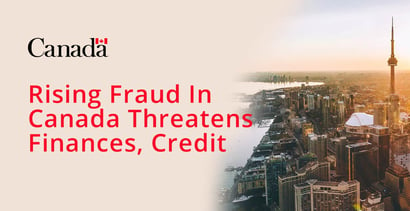 In a Nutshell: Everyone will likely have to deal with a scam at some point, which is why the Canadian Anti-Fraud Centre works to help people identify and avoid fraud. The Canadian Anti-Fraud Centre teaches consumers that potential targets need to alert authorities to the schemes. The scams take a variety of forms, including automated calls, emails, and social media account hacking. Consumers can also take proactive measures to remain vigilant about their personal and financial information. When confronted by a potential scam, remain calm, avoid providing information, and quickly contact authorities.
I'll never forget the first time I got a phone call from someone claiming to be with the IRS. I didn't recognize the number, so I let the call go to voicemail. The message said I was behind on my taxes, and if I didn't pay up, the police were going to come to my house and take me to prison.
Granted, that could have been scary had I not paid my taxes on time the previous year, and if tax day of the current year weren't still several months away. The truth was clear: This was nothing more than a scam aimed at scaring me into providing my financial information.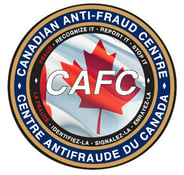 "We classify these as extortion scams," said Jeff Thomson, Senior RCMP Intelligence Analyst with the Canadian Anti-Fraud Centre. "Extortion was our number one pattern in terms of reported frauds in 2019, and I think it will continue to be this year."
The Canadian Anti-Fraud Centre, which is operated by the Royal Canadian Mounted Police (RCMP), Ontario Provincial Police, and Competition Bureau, provides tools to help consumers deal with scammers. It is the main repository for information about fraud. People can report fraud via the Centre's toll-free phone line and its online reporting system. Its mission is not only to bring perpetrators of fraud to justice but also to educate businesses and consumers on how to recognize and avoid scams.
The Canadian Anti-Fraud Centre uses the data it collects to develop fraud prevention and awareness messaging and to support operations and investigations in Canada and around the world. Overall, the organization's work makes fraud more difficult to perpetrate, reducing its impact on Canadians and mitigating its effects, which can include both the immediate loss of funds and equally harmful long-term damage to credit.
As Fraud Escalates, Authorities Depend on Citizen Reports
Financial losses to fraud in Canada totals more than $100 million per year and is rising, Thomson said. Canada-connected fraud losses for 2020 are on track to reach $160 million by the end of the year, but those are only the reported losses.
"Under 1% of victims actually report fraud, so we conservatively say what we get is 5% of what's out there," Thomson said. "We know reporting rates vary from fraud to fraud."
Mass IRS or CRA (Canada Revenue Agency) scams are more likely to be reported to authorities. But other types of fraud, such as romance scams, often have a more significant psychological impact on the target. In addition to financial loss, the victim suffers a sense of shame or embarrassment, making these sorts of scams less likely to be reported.
Despite personal feelings, a crime is a crime, and police and government agencies are in place to stop criminals. But if fraud isn't reported, it won't be prioritized, and the fraudsters will continue plying their malicious trade. But the information victims have could be needed by the authorities.
"While you might be feeling ashamed, embarrassed, and don't want to talk about it, it's still important to report," Thomson said. "The information you have can be a missing piece to a puzzle, whether it's a phone number, a name, a bank account number, or, in today's world, a Bitcoin address. All the information on fraud is important, helps link reports together, and helps fill the bigger picture of what's going on."
Various Scams Prey on Vulnerable Canadians
The IRS and CRA scams are perpetrated using mass, automated phone calls. Typically, they demand that you verify or transmit personal information to steal money and financial information. While not new, they have evolved.
"These seem to have taken a new flavor," Thomson said. "They're saying it's fraud on your social insurance number or Social Security number. Your Social Security number is suspended, you're implicated in a fraud, and do exactly what we say."
One of the key indicators of these scams is that they are automated calls. In the event of a legitimate problem, the government notifies people by certified mail, not an automated message. The government also doesn't typically use coercive tactics to get people to pay what they owe. Another dead giveaway would be the demand for gift cards or cryptocurrency.
"No federal government department or agency is going to ask you to go buy gift cards or send money via Bitcoin," Thomson said.
Another emerging type of scam is based around Canada Emergency Response Benefits. One prevalent scheme is advertising or offering phony services, charities, and the like. But the services or goods are never delivered, and the money goes into the scammer's pocket.
Identity fraud is also still a pervasive danger. Previous data breaches or phishing scams may have exposed personal information, enabling fraudsters to create fake bank accounts and functionally steal legitimate CERB benefits.
Other emerging types of scams target businesses rather than consumers. Fraudsters learn enough information about an organization to imitate a high-ranking executive. Then they email the accounting department requesting an urgent transfer of funds — either a large sum of money or gift cards to be used as loyalty perks or employee rewards.
Emergency scams are also appearing on social media, especially in the context of the COVID-19 pandemic travel or health emergencies. In these scenarios, a user's account is hacked, and their contacts receive messages requesting money to help pay medical or travel bills.
"Because it's coming from a trusted contact, people are willing to follow through with some of these requests," Thomson said.
Tips for Proactive Fraud Prevention
In the digital era, personal and financial information is a prized commodity for scammers. That information can be acquired through phishing, hacking, dumpster diving, or old-fashioned mail theft. But the person harvesting the information often isn't the one committing the fraud that ultimately targets the consumer.
Instead, that person sells it to another party who uses the information to commit crimes, including counterfeiting passports, opening credit card and bank accounts, and taking out loans and mortgages.
The good news is that consumers can take proactive steps to protect themselves. First, consumers need to check their credit reports once a year. It's free, and they can spot any fraudulent trade lines. The same is true for bank accounts and credit cards; they should review them regularly and dispute any transactions they didn't make.
One of the most critical steps to avoid digital fraud is to refrain from transmitting sensitive personal or financial information through public or unsecured channels. Make sure data is stored safely by using strong passwords and keeping operating systems, antivirus, and other protective software up to date.
As with credit reports and financial statements, consumers should regularly search their names, addresses, and other personal data to see how much of that information is available on the web.
If you think you are being targeted by a scam, take a deep breath and examine the details of the situation. Fraudsters play on emotion and urgency; consumers can gain the upper hand by stopping to ask themselves if the situation has the hallmarks of a scam.
When an online deal seems too good to be true, research the seller. Google the business name with "scam" after it and see if others have identified or fallen victim to a malicious actor posing as a merchant. Likewise, trusted friends and family members can provide an essential outside perspective. But perhaps most importantly, consumers should trust their gut: if it looks like a scam, it probably is.
"In a lot of cases, people call us because they're suspicious about something," Thomson said. "They had that gut instinct: this didn't sound right. If something doesn't sound right, do your due diligence, talk to other people, slow down, don't react. Verify, verify, verify. Scrutinize everything."
Recognize, Reject, Report: The Formula for Protecting Yourself and Others
In my experience with the IRS scammers, I realized — after an initial moment of panic — that there was no way the call was legitimate, and then I reported it. I didn't give up any money or financial information, which kept my bank account and my credit record safe. And I took steps to ensure others wouldn't fall prey to these scams.
Thomson suggests keeping this mantra in mind: recognize, reject, report. Recognize a scam using the information provided above and on the Canadian Anti-Fraud Centre's website; reject the scam, and don't provide any information or money; and finally, report it. Don't just warn your friends and family, but make sure the authorities know.
"Scammers, fraudsters, criminals are using every means at their disposal to solicit you with fraud. The internet, social networking sites, email, text messaging, telephone," Thomson said. "The importance of reporting is key. If it's not reported, we don't know what's happening. We can't warn other people. And police need to know what's happening in their own backyard."
By actively reporting scams, every consumer can help police and the Canadian Anti-Fraud Centre make it more difficult for criminals to operate. These individual and official efforts will help to protect consumers from identity theft and financial hardship.
Advertiser Disclosure
BadCredit.org is a free online resource that offers valuable content and comparison services to users. To keep this resource 100% free for users, we receive advertising compensation from the financial products listed on this page. Along with key review factors, this compensation may impact how and where products appear on the page (including, for example, the order in which they appear). BadCredit.org does not include listings for all financial products.
Our Editorial Review Policy
Our site is committed to publishing independent, accurate content guided by strict editorial guidelines. Before articles and reviews are published on our site, they undergo a thorough review process performed by a team of independent editors and subject-matter experts to ensure the content's accuracy, timeliness, and impartiality. Our editorial team is separate and independent of our site's advertisers, and the opinions they express on our site are their own. To read more about our team members and their editorial backgrounds, please visit our site's About page.