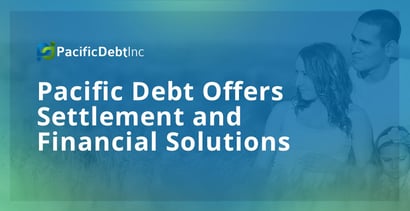 In a Nutshell: Many U.S. consumers have accumulated more debt than they can expect to pay off on their own in a reasonable amount of time. But Pacific Debt can help them reduce the amount they owe and repay it within a few years. An initial consultation lets Pacific Debt identify if its settlement process is appropriate for specific consumers. If so, a dedicated account manager works directly with clients and their creditors to agree on a settlement. Through this process, clients can also build positive financial habits that will enable them to save money and achieve their financial and life goals once their debt is paid.
After graduating from college, many students start working their first real jobs and learning how to deal with personal finances simultaneously. But often, some of those new workers find themselves saddled with a great deal of debt after putting a little too much of their lives on credit cards.
Some have the means to cut back on purchases and use their income to pay down the debt over time. But for other consumers, that may be out of reach. For them, debt settlement options from Pacific Debt can represent an effective solution.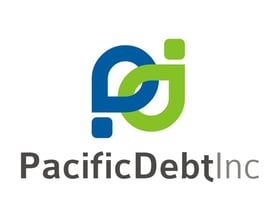 "If you have $20,000 in debt, but you can afford to pay $2,000 or $3,000 every single month, then you should probably pay it off on your own," said Sierra Izzard, Director of Operations at Pacific Debt. "Our programs are geared toward individuals who are in a tough spot. They're stuck in that situation where, if they continue making payments, it will take 20 or 30 years to pay off the debt. Or they're not even able to make the minimum payments, and they're starting to fall behind."
Since 2002, Pacific Debt has been helping consumers burdened by financial hardship. In that time, the company has built relationships with major banks, collection agencies, and debt buyers. It leverages those connections to help reduce credit card and other unsecured debt and establish affordable monthly payments. And its clients pay no fees until Pacific Debt delivers results.
"Our fees have always been contingent on success," Izzard said. "Even before 2010, when a lot of the laws changed relating to how you can collect fees for offering these services, our fees were always tied to success. We want to work to get our clients results as quickly and efficiently as possible."
Initial Evaluation Offers Insight and Resolution Options
The initial evaluation begins with a soft credit pull, which allows Pacific Debt's representatives to get an overview of the applicant's unique financial situation. It tells them how much the client owes, who they owe it to, and the circumstances under which they accumulated the debt. The latter is often due to personal hardship — a lost job, reduced income, divorce, or medical expenses.
"We want to provide a high level of transparency and a high level of service so, when consumers come into the program, they understand what they're enrolling in," Izzard said. "We don't just sugarcoat what debt settlement is or what debt relief is. We make sure they have a good level of understanding."
After the initial work, Pacific Debt determines whether its program is the most effective way to address the client's situation. The clients best suited for Pacific Debt services are those who have fallen behind on payments, can only afford minimum payments, or can't afford to pay at all.
"We want to make sure the program's appropriate for people," Izzard said. "People might have the best of intentions, but if they can't afford the program, you're setting them up for failure. We don't want to waste people's time. If they have qualifying accounts and the program's affordable, we're going to explain how our process works and then address any questions they have about other options."
Those options include bankruptcy, credit counseling, a debt consolidation loan, or home refinancing. Each of these has its own benefits and drawbacks, which Pacific Debt explains in detail.
"We do our best to educate consumers on the landscape of options," Izzard said.
Personal Service Throughout the Settlement Process
The debt settlement process begins with a dedicated case manager who works with the client to establish a budget and a payment plan the client can afford.
Under the plan, the client sets aside money that is held in escrow and disbursed by a neutral third party. The client also maintains 24/7 access to the account.
Meanwhile, the case manager negotiates directly with creditors, debt buyers, and debt collectors to negotiate a settlement on the client's outstanding balance. When the two sides reach an agreement, Pacific Debt brings the proposal to the client for approval. Clients often pay a small portion of the debt they've accrued, saving a significant amount of money.
Watch on
"We offer a personal level of support that I don't think many of our competitors offer," Izzard said. "They're not just dealing with a general customer service queue. They get assigned to a personal account manager when they come into the program who understands their situation. So, when they call in, and they need help with something, they're not dealing with a different person every single time."
On average, settled debt takes about three and a half years to pay off through the Pacific Debt program. This timeline is much faster than making direct payments that go almost exclusively, or entirely, to paying interest rather than paying off the principal.
"We're in it for the long haul. We invest in people," Izzard said. "We've never tried to layer on additional expenses and costs, and legal programs and things like that. It's a program designed to help people and provide a high level of service."
Education Aims to Prevent Future Hardships
Financial literacy is one of the most robust tools in the fight against burdensome consumer debt. Pacific Debt recognizes that and publishes a blog to help educate the public about finance. That's where readers can find information on general topics, including what happens to credit card debt after seven years and how credit can impact employment. It also includes advice on working from home, side opportunities, and fast ways to save.
However, the main venue for financial education is the debt settlement process itself. This approach to boosting financial literacy relies heavily on modifying behavior and cultivating positive habits.
"By going through this process for two, three, or four years, whatever that term is, consumers are forced into a situation where they cannot rely on credit cards to put gas in the car, to buy groceries, that sort of thing," Izzard said. "They're conditioned over a period of time to set money aside every single month to pay down their debt and to not rely on credit cards."
At the program's conclusion, consumers have spent years strengthening their savings. Once their debt is resolved, they've established the habit of setting aside a few hundred dollars each month. They can use this to build their own savings and start putting money toward long-term financial goals instead of paying off debt.
"They've trained themselves to save that money every single month," Izzard said. "They don't find themselves in the same situation two or three years down the road. Many businesses pride themselves on repeat customers, but this is a business where we don't see repeat clients that often. That's because clients, once they finish the program, have learned to use credit responsibly."
Pacific Debt: Helping Consumers Rebound From Debt
When people find themselves mired in debt, their financial and life goals often get put on hold. Whether it's buying a new car, saving money to make a down payment on a house, putting money into a child's college fund, or saving for retirement — it all just has to wait.
"Those are goals you can focus on again once you're out of debt, and you can accelerate," Izzard said. "Maybe you're putting money into a 401k while you're trying to pay off your debt. Well, now your debt's paid off, and you've got additional money you can put into an IRA, a brokerage account, or a business endeavor. Whatever it is, you now have the opportunity to pursue a lot of the goals that, while you're in debt, are more or less on hold."
Pacific Debt's mission is to help everyone, and debt settlement may not always be the best option. In those cases, Pacific Debt turns to its network of trusted partners who help consumers explore other ways to deal with their situation.
"Sometimes, the service we provide is simply pointing people in the right direction," Izzard said. "We've got a lot of great relations in the space. We've been helping people for close to 18 years now, and anybody we refer people to, we feel confident they're going to get service similar to what they would get from us."
So even if you know debt settlement isn't the best solution, it's still worth giving Pacific Debt a call. At the very least, the company can point you in the direction of someone who can provide more effective service.
"We can connect them with somebody who can help, regardless of their situation," Izzard said. "Sometimes, they just need to speak with someone and get some good advice. We're happy to provide that as well."
Advertiser Disclosure
BadCredit.org is a free online resource that offers valuable content and comparison services to users. To keep this resource 100% free for users, we receive advertising compensation from the financial products listed on this page. Along with key review factors, this compensation may impact how and where products appear on the page (including, for example, the order in which they appear). BadCredit.org does not include listings for all financial products.
Our Editorial Review Policy
Our site is committed to publishing independent, accurate content guided by strict editorial guidelines. Before articles and reviews are published on our site, they undergo a thorough review process performed by a team of independent editors and subject-matter experts to ensure the content's accuracy, timeliness, and impartiality. Our editorial team is separate and independent of our site's advertisers, and the opinions they express on our site are their own. To read more about our team members and their editorial backgrounds, please visit our site's About page.