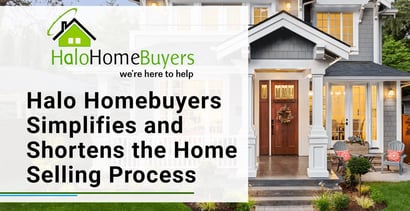 Experts share their tips and advice on BadCredit.org, with the goal of helping subprime consumers. Our articles follow strict
editorial guidelines
.
In a Nutshell: Sometimes the unpredictable scheduling involved in selling a home doesn't match what homeowners and families need. Halo Homebuyers aims to make the home selling process more flexible and convenient for clients in New Jersey and Pennsylvania. After a walk-through, Halo Homebuyers extends a cash offer for the home in its as-is condition, with a closing schedule tailored to the customer's timeline. When circumstances require the quick resolution of a home sale, Halo Homebuyers stands ready to handle the details and deliver results.
Homeownership is a cornerstone of American success, but the process of selling a home can be inconvenient. Sometimes a home has been handed down to heirs after a loved one passes away. Other times, growing families need larger homes, households need to move to change jobs, and senior homeowners wish to downsize.
To sell a home within an anticipated return, owners often need to balance the time and effort the process requires. A seller may need to refurbish a house that's in poor condition to qualify a home for a mortgage. Or coordinating the purchase of a new home may depend on the timely sale of an old one.
There are so many unpredictabilities inherent in the process that homeowners tend to remember the home selling process as a time of uncertainty and stress.

Since 2010, when the housing market began to emerge from the mortgage crisis of 2007 and 2008, Halo Homebuyers has worked with homeowners in New Jersey and eastern Pennsylvania who need to prioritize convenience. Halo Homebuyers built a strong track record of service and trust with its values-based approach at a time when real estate investors had an unsavory reputation of focusing too heavily on making a profit.
An A+ rating with the Better Business Bureau and a plethora of five-star online ratings and testimonials attest to Halo Homebuyers' positive reception in the real estate marketplace.
"People needed a faster and easier way to sell their homes without feeling they were dealing with a shady investor," said Jonathan Faccone, Halo Homebuyers Founder and CEO. "At Halo, we've created a credible investment company that caters to customer needs for service and reliability."
Three-Step Consultation Meets Individual Needs
Halo Homebuyers extends cash offers for homes in any condition. The company never charges commissions or fees, and homeowners have no obligation to sell. Its three-step consultation process provides a convenient, transparent, and professional home selling experience.
The goal is to determine the best sales strategy for homeowners given their unique circumstances and needs, not to engineer the most advantageous transaction for Halo Homebuyers.
The first step is to review the details of the home during a free over-the-phone consultation. At that point, Halo also provides a preliminary estimate of the property — at no cost to the potential seller. A video or in-person walk-through of the property follows. If Halo Homebuyers' property analysis process determines there's a fit, the company extends a cash offer within 24 hours.
Halo Homebuyers always purchases homes in as-is condition, so there's no need for any last-minute repairs. The process does not involve a real estate agent, and Halo Homebuyers will try to beat offers already on the table.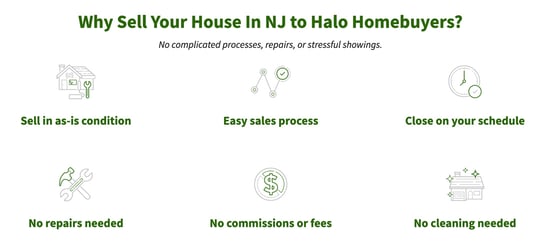 The third step in the consultation is to schedule a closing based on the client's needs. Halo Homebuyers covers closing costs in some circumstances and can accommodate a fast or slow closing, depending on the customer's needs.
The result is a turnkey experience that enables sales transactions to proceed with minimal hassle. Halo Homebuyers can simplify the process and take the stress off clients who are dealing with a range of situations, including foreclosures, family transitions, or relocation, among other circumstances.
"We never like to overpromise and underdeliver, so we always ask our clients to expect about 20 days to closing on average," Faccone said. "This way, the parties aren't stressed — there's a level of due diligence necessary for every property."
Convenient Sales on a Predictable Timeline
Many homeowners prefer knowing that the house they're currently living in has sold before they start looking for another home. Or they can simultaneously close on their current home with Halo Homebuyers while working with someone else on their new property.
It doesn't always work that way, and that lack of predictability attracts many downsizing homeowners to Halo. A family that has lived in a house for 40 years may not want to go through the logistical challenges of selling one home before purchasing another. With Halo Homebuyers, they receive the cash and can then present a stronger cash offer on the home they want.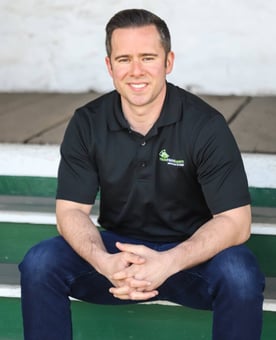 It's a fair trade even in the current market, where inventory is relatively low and prices relatively high. Halo Homebuyers has seen an uptick because there's an underlying demand for convenience among home sellers.
"They're okay with taking a little less money in return for the convenience of selling it more stress-free — they just don't want to deal with the process," Faccone said.
Sellers also respond favorably to Halo Homebuyers' strong reputation for service. It's never good when buyers and agents drop the ball on proposed transactions and leave sellers in the lurch. Customers learn they can count on Halo Homebuyers to perform reliably to meet their personal goals. And Halo Homebuyers team members are available to address concerns at every stage of the selling process.
"Many people aren't doing the little things these days, like showing up on time or just being available and responsive," Faccone said. "Personally, I would pay to know someone's available to answer the phone when I have a question."
Halo Homebuyers: Built on Values and Service
When Halo Homebuyers launched, real estate investors rarely reached out to clients for reviews. That's because real estate investment is rarely a referral-based industry — compared to Realtors — because it caters to niche sellers. But building business credibility through customer feedback has become an industry standard thanks to the growth of online review platforms.
"The problem is what we're seeing now is a lot of non-genuine feedback — people are paying for reviews even when they don't have any experience," Faccone said. "It's almost become a marketing tool."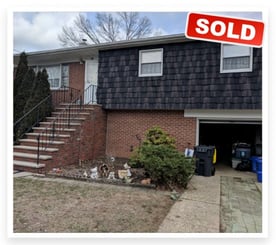 Halo Homebuyers counters that trend with a values-based approach inspired by Faccone's Christian faith. Those values carry over to all business activities and customer communications. The company also donates 10% of its profits to charities and religious institutions. Potential customers quickly learn they can count on Faccone to give them an honest assessment of their home's value, and if they're not a fit, he'll tell them.
Many potential customers contact Halo Homebuyers because they don't know where else to turn for credible information. They may not understand how real estate works or what their options are. Faccone makes time to put people on the right path — no matter what they need.
Sometimes that means he becomes a relationship counselor. When one estranged couple struggled to communicate effectively during the sale of their home, Faccone found himself in the role of mediator, soothing upset feelings to move the process forward. At he end, Halo Homebuyers was able to achieve a favorable resolution.
"We're happy to just provide life advice sometimes, Faccone said. "It's great to get up in the morning and know that, maybe I can have a conversation with somebody that gives them a little encouragement."