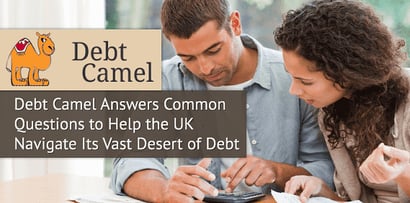 In a Nutshell: Already accomplished at helping people solve their individual debt problems, Sara Williams founded Debt Camel to cast a wider net and provide informational resources on debt across the United Kingdom. The website covers everything related to debt and credit: the good and the bad, on large and small scales. Sara's goal is to reach people before their debt becomes a personal crisis, thereby providing them with access to more relief options than they would otherwise have available. One of Debt Camel's great successes is the information and resources it provides to people struggling under the burden of payday loans. But Sara's work is far from done; as debt in the UK continues to grow and the possibility of rising interest rates loom, this camel's trek is far from over.
In 1924, the Betterton Report on Public Assistance recommended a series of public advice bureaus be established in Britain. Since 2003, these bureaus have been known as Citizens Advice. The purpose of these offices is to provide free counsel to people on the various problems inherent in modern life. Not least among these problems is debt.
"When you are a debt advisor, you are talking to the one person who is sitting opposite you, and you're helping them," said Sara Williams, founder of online resource Debt Camel and an advisor at her local Citizens Advice in London since 2003. "People only tend to go to debt advice services when they reach a crisis point. And I thought the internet was an opportunity to start saying things about debt that people might find at the point when they're worried enough to search it on Google, but not worried enough to actually go and take formal debt advice."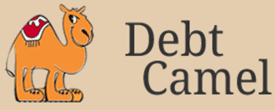 So, in 2013, Sara began contemplating how she could take advantage of the internet as a venue for proactively helping a wider swathe of the United Kingdom's citizens struggling with debt problems. Her goal was to create a free, informational resource that would help people sort out their own financial issues.
As with all virtual ventures, the first challenge she faced was devising a catchy name. "Once I had the idea of 'debt' plus an animal, it was just a question of finding the right animal," Sara recalls. "I thought camel kind of fit the bill because camels are very practical animals. They can manage for quite a long while without water, and they just kind of plod onward to get to where they want to go to."
And, of course, there is the ubiquitous idiom, the straw that breaks the camel's back. That also struck a chord with Sara. "It's your debt," she says. "The last straw that breaks the camel's back."
The Camel's Purview Covers the Debt Spectrum
Through Debt Camel, Sara addresses anything and everything having to do with debt or credit ratings in England, Wales, and Northern Ireland. (Scotland has a different legal system and so falls outside Debt Camel's scope.) The site does not provide any financial or legal services, and it is not a commercial organization. It is devoted entirely to providing actionable information to the British public.
Two major audiences tend to flock to Debt Camel. One group is Sara's fellow debt advisors, who frequent the site to read about news and current events involving debt. However, these sorts of features are rarely of interest to people who have personal debt problems or concerns. Rather, most come to Debt Camel for advice and information about dealing with their debt issues and improving their financial situations.
For this demographic, Debt Camel covers common topics, like credit ratings and small, routine debts (such as those incurred through credit cards). But Sara also delves into other issues, such as expensive, high-cost lending. This category includes debt accrued through payday loans, logbook loans (which are analogous to title loans in the United States), guarantor loans, and major credit problems.
It's not all gloom and doom, however. Sara also provides information about mortgages, which are traditionally regarded as a good type of debt to carry. "It's probably the only way most people are going to be able to buy a house," she affirms. "You're buying an asset that is appreciating in value. So even though it is a debt, and even though it's good not to spend more than you can afford, it is rather a better kind of debt."
Help Bearing the Burden for Those Dealing with Debt
The resources Debt Camel offers are free and provide no income for Sara. "It doesn't cost much to run a website these days," she laughs. "I feel quite passionately about this. I'm fortunate that I'm retired, so I can afford to do this."
Sara posts new articles between one and three times per week, depending on her personal schedule, what's happening in the world of debt, and which topics her readers are most interested in learning about. The latter, of course, is Sara's real passion and the driving force behind Debt Camel.
"The idea was to be able to get to people earlier on," Sara affirms, "because the earlier you can get to talk to somebody with debt, normally the more options they've got." Through Debt Camel, Sara hopes to provide a safe space where people can learn about debt in privacy, without fear of embarrassment or ridicule.
"Some people tend to just seek help in private," she explains. "Debt can be a very isolating thing. People don't want to talk to their friends and their family about it because people just don't realize how common it is. They think it's their fault, they can feel ashamed of it, and they don't realize quite how many people have got a problem with debt these days."
Payday Loans: Debt Camel's Most Popular Topic
Of all the topics that Debt Camel addresses, Sara says that the one she encounters most frequently is payday loan debt. She recalls how, back at the end of 2014, one of the UK's largest payday lenders, Wonga, was forced to provide refunds to some of its clients.
"When I saw that, I thought, 'Wow, that's great!' Because its debts were pretty unaffordable." But Sara wasn't content to let the matter rest there. "My next thought was, 'Well, why just Wonga? What about the other payday lenders? And why just the people who have currently got debts with Wonga? What about the ones who'd had them several years before, when they were just as unaffordable?'"
Sara began researching the topic in detail. She discovered that the Financial Conduct Authority (FCA) defined an affordable loan as one that the lendee could pay back on time without undue hardship and without needing to borrow additional funds.
"Which actually rules out most payday loans," she concludes, cheekily.
Sara says that, in the UK, many people repay their previous payday loan and then must immediately take out another. "I've seen cases," she reports, "where people have borrowed from the same payday lender every month for four years."
That's an extreme case, but in such a situation, or if someone merely has to take out a loan from the same lender five or six times, the regulator will declare those loans unaffordable. "Many of these cases have been won at the Financial Ombudsman," Sara says. "The ombudsman is saying that the lender has to repay all the interest on those loans."
To facilitate this sort of financial justice, Debt Camel hosts an entire page addressing issues involving payday loans. It provides information on determining whether your lender has treated you unfairly, the amount of compensation to which you may be entitled, and the steps you must take to receive such a refund.
At the bottom of the page is a plethora of comments from users, many of which detail their successes in receiving remuneration from predatory payday lenders. Some receive a few hundred pounds. Others get a few thousand. Some reach amounts as high as £19,000 — all thanks to the information Sara has provided them through Debt Camel.
Debt Advice is Becoming Increasingly Crucial in the UK
Although such success stories paint a bright picture, the panoramic view of debt in the UK does not necessarily inspire confidence. On the whole, personal debt is becoming increasingly prominent and ponderous.
"In England, there are very few debts that don't go into bankruptcy," Sara says. The main exception is student debt, which is categorized as non-provable debt and cannot be claimed in bankruptcy proceedings.
As of September 2017, personal debt in the UK topped out at around £1.554 trillion (over $2 trillion USD). That number is up £54 billion (over $71 billion USD) in just 13 months, an average increase of £1,029.82 ($1,356.50 USD) per adult. And the total debt carried seems unlikely to decrease any time soon.
In November of 2017, the UK saw its first interest rate rise in a more than a decade. Many mortgages in the UK are on a variable, not a fixed, rate of interest, and these home owners are likely to be affected the most.
"This is going to come as a shock to a whole generation of people in their 20s, who have never seen an interest rate rise," she said. "Although the quarter of a per cent increase doesn't sound like much, it may tip some people whose debts were just about manageable over the edge into problem debt."
Sara seems to have made a wise choice in selecting a camel as her website's mascot, since it will need every iota of staying power it can muster if she hopes to keep up with the UK's debt problems.
"Debt advice is not going to go out of fashion," Sara says sagely. "We're going to be needing it more and more."
Advertiser Disclosure
BadCredit.org is a free online resource that offers valuable content and comparison services to users. To keep this resource 100% free for users, we receive advertising compensation from the financial products listed on this page. Along with key review factors, this compensation may impact how and where products appear on the page (including, for example, the order in which they appear). BadCredit.org does not include listings for all financial products.
Our Editorial Review Policy
Our site is committed to publishing independent, accurate content guided by strict editorial guidelines. Before articles and reviews are published on our site, they undergo a thorough review process performed by a team of independent editors and subject-matter experts to ensure the content's accuracy, timeliness, and impartiality. Our editorial team is separate and independent of our site's advertisers, and the opinions they express on our site are their own. To read more about our team members and their editorial backgrounds, please visit our site's About page.