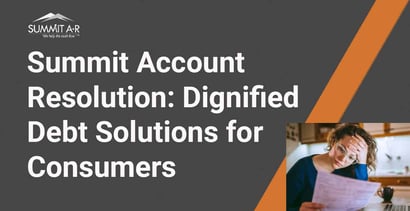 Experts share their tips and advice on BadCredit.org, with the goal of helping subprime consumers. Our articles follow strict
editorial guidelines
.
In a Nutshell: Unresolved outstanding debt can cause much financial turmoil, but speaking with collection services can help people get on the right path. Summit A*R is a national collection agency dedicated to helping individuals resolve their debt hurdles with dignity and compassion. The company's core tenant is the Golden Rule: treat others as you would like to be treated. It also falls in line with Summit AR's "PHD" (Preserve Human Dignity) Philosophy of empathizing with people's financial struggles. For those who endure extreme difficulties, Summit A*R offers hardship plans to help pay off debts.
Debt resolution is a personal and sensitive matter for many individuals. The process of dealing with outstanding debts can leave people feeling trapped and alone. It can be a challenging, stressful, and overwhelming time, particularly if one is attempting to navigate this process on their own.
Many people are hesitant to seek help when facing debt resolution, but gaining support can help individuals find the best direction forward and take steps toward achieving their financial goals.
Numerous resources are available and range from financial advisors to debt collection agencies that can assist with managing debt, developing budgets, and establishing repayment plans.
Summit A*R (Summit Account Resolution), in particular, can help individuals and businesses deal with such challenges. Summit offers commercial debt collection services to recover outstanding debts for its creditor clients. They don't represent individuals only business organizations. By gaining access to experienced professionals at Summit, people can get the advice and guidance they need on their unpaid debt resolution journey.


Tim Turner, President and CEO of Summit Account Resolution has been in the business for almost 30 years and said he felt impelled to start his company thinking there was a better way to handle the entire debt collection process. His most important philosophy from the very beginning was the Golden Rule: Treat others as you would like to be treated.
Summit developed an approach it calls the "PHD" (Preserve Human Dignity) Philosophy to always uphold professionalism and integrity when representing its clients in communicating with people who owe debts throughout the entire debt recovery process. By leveraging the experience and professionalism of its expert staff using sensitivity and compassion, Summit can recover debts owed without alienating customers and vendors at a far greater success rate than using the old school less professional tactics others employ.
Turner said that having debt is a relatable issue, and it can be dealt with through understanding and treating people with decency. "I just feel like you should treat people right because it's the right thing to do and, frankly, it's the right business thing to do as well," he said.
Why Consumers Should Engage With Debt Collectors
While it is understandable that fear and anxiety play a big role in why people may want to avoid debt repayment, the reality is that ignoring the problem never makes it go away.
Pretending our debts don't exist only provides a false sense of security, and the problem may still linger in the back of our minds nonetheless.
Much of those feelings are fueled by old misconceptions about how debt collectors acquire repayments. Long gone are the days of shadowy men smoking cigars and harassing people to pay an outstanding debt.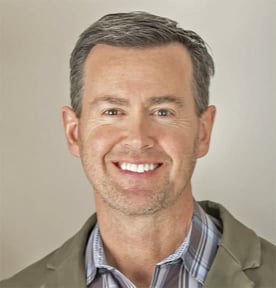 Turner said that the whole reputation of the debt collection industry being "rogue" or "unregulated" is not correct. The industry is now highly regulated by both state and federal entities in addition to the CFPB (Consumer Financial Protection Bureau).
But the main point Turner wants to get across to people who owe debt is to simply get on the phone and communicate with the collection entity that is involved who typically wants to help them resolve their debt.
"The best piece of advice I can give to someone who is contacted by a collection agency is to pick up the phone and talk to them and find out the details and their options. You typically would find out that they are professionals who want to work out a resolution and then everyone can go out with their lives," said Turner.
That's no need to carry all of the shame and stigma that comes along with owing past-due debts. Having someone on the other line who is caring, empathetic, and wants to help is the first step to becoming debt-free.
It's also important to know that outstanding debt is connected to credit scores. While there is no absolute guarantee that resolving debt will immediately result in a specific credit score increase, it is beneficial without any doubt and one of the best places to start.
For those who endure considerable financial hardships, Summit offers hardship plans that allow people to pay, for example, $20 per month for six months or negotiate other workable arrangements.
But Turner advised that these types of plans are meant for individuals who are truly in a state of financial hardship, and the circumstances should be verified on an individual basis.
Ensuring Professionalism Through The "PHD" Philosophy
Summit Account Resolution's philosophy to Preserve Human Dignity (PHD) is interwoven throughout the company's business practice and is part of every team member's toolkit. Turner said that Summit's staff are full-time career professionals with typically a minimum of 10 years of experience in the industry.
The company goes through rigorous and continuous training with its staff so that the empathetic approach is always maintained. That consists of daily training, as well as monthly and quarterly reviews entailing team analysis of previous phone calls and real-life scenarios the company has dealt with.
It's a way to stay within the company's philosophy and for the team to learn from one another, which seems to bring a lot of value in Turner's view. Most importantly, it means that by calling in, there's no browbeating, shaming, scolding, or anything of the sort. Like most collection agencies in business today, that's not what Summit does.


Summit believes preserving human dignity also extends to the clients who need to be repaid.
Turner said that his company has thousands of very reputable creditor clients, from small medical providers such as dentists to large multibillion-dollar Fortune 500 companies and everything in between. Clients appreciate the unique approach Summit uses in addition to the long-term track record of properly serving its clients and their former customers.
"A dentist helped with a tooth, or a plumber went to your house to unclog a drain, and now, for whatever reason, you're not willing or able to pay in a timely manner. That's when we get involved," Turner added. much of our staff at one point in their lives were also in collections … I know I was."
This humanizes Summit's interactions with consumers, and that's important to its overall philosophy.
The Positive Impact of Paying Off Debt in Collections
While Summit A*R cannot make specific guarantees or recommendations on how to improve one's credit score, without question, paying off outstanding debt can have a major positive impact on an individual's financial well-being.
"Your credit score follows you till you die, and your life is going to be a lot easier if you have better credit. You're also going to save a lot of money, having good credit versus not-so-good credit," said Turner.
Becoming debt free also reduces financial stress and opens people up to better long-term planning, giving them the freedom to invest or save for future goals. And paying off debt can not only improve credit scores, but also makes it easier to obtain loans or lines of credit, oftentimes with lower interest rates.
Turner emphasized that, regardless of what it may do for people's credit scores, removing debt and treating people right will help on the road to recovery and resolving financial woes.
"People don't want this hanging over their head. It's depressing, frankly," said Turner. "They're getting letters and phone call and perhaps dodging those calls because they don't want to deal with it or don't want confrontation – that's the last thing you want to do. You need to pick up the phone call and find out what the situation is… typically it's very easily solvable."