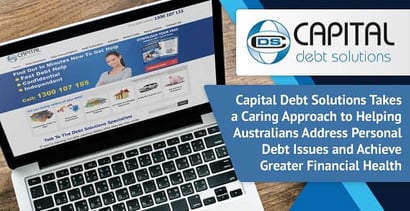 In a Nutshell: Debt can be more than just a financial problem; it can impact a person's emotional and physical health, even leading to depression and substance abuse. Unfortunately, debt is increasingly affecting the lives of people across Australia as financial literacy rates also slump. For those who struggle with debt, Capital Debt Solutions provides the education and expert guidance to navigate the treacherous path back to financial security. On its website, consumers can find information about effective budgeting and debt repayment. Capital Debt Solutions specializes in helping clients establish Part IX Debt Agreements and, in extreme cases, apply for bankruptcy. It can also assist with mortgage refinancing, which can ease debt and improve financial health.
For people living with debt, putting food on the table and providing other necessities for themselves and their families can become more than a financial struggle. Those burdens can lead to depression, anxiety, and stress. The Association for Psychological Science reports that financial stress can even cause physical pain and lead to increased consumption of painkillers and other substances.
That means debt can have emotional, psychological, social, and physical consequences.
In July 2018, the Australian Securities and Investments Commission (ASIC) published REP 580, which presents the findings of ASIC's inquiry into credit card activity from 2012 to 2017. ASIC reports that 18.5% of Australia's population — about 1 in 6 people — struggle with credit card debt. Australians in arrears on payments number 550,000; 930,000 struggle with persistent debt; and 435,000 are making only small payments on their balances.
Many Australians face both serious debt and the problems that accompany it. And with the news that the upcoming generation's financial literacy rate is in decline, the likelihood of more Australians facing financial challenges as adults increases.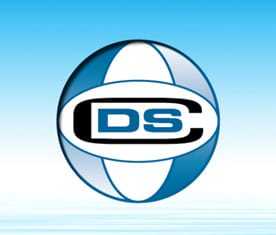 But for those debt-challenged consumers of the present and future, Capital Debt Solutions can offer a helping hand and plenty of good advice.
"Capital Debt Solutions is a professional family business that really cares about the everyday Australian family living in a stressful environment and surrounded by debt problems," said Capital Debt Solutions' Sam Gray. "We aren't the biggest company out there providing these services, but we are definitely one of the most caring and respectful, and we give our clients the most comfortable experience possible."
Capital Debt Solutions' services include financial education to help Australians manage, eliminate, and remain free of debt. For severe situations, the company also offers assistance with debt agreements, bankruptcy applications, and other routes back to financial solvency.
"Our biggest priority is making sure the customer is comfortable with us, which is why we provide services to help them better understand their financial situation," Gray said. "Our goal is to help people overcome stressful situations and better their lives."
Budgeting Is the First Line of Defense Against Debt
Debt accumulates when a consumer's monthly spending outpaces his or her income. Balancing cash flow is a long-term solution to mitigate and avoid debt. For people who aren't in debt, budgeting will stop the problem before it starts. For those already struggling with debt, budgeting is also the best tool for resolving it.
One of the biggest culprits behind mounting debt is excessive use of credit cards, particularly relying on credit for living expenses and day-to-day transactions. As ASIC's report shows, many people who carry debt make small payments, which keeps them in debt longer. While consumers should only pay what's affordable, the more they repay, the faster they'll get out of debt. Paying off a credit card balance means lower interest charges, which saves more money over time.
Watch on
Capital Debt Solutions suggests four practices to help consumers escape and avoid debt. The first is establishing a budget – which is always a smart financial maneuver – and then cutting unnecessary costs. Next, set a fixed credit card payment as high above the minimum as is affordable. Using direct debit to make those monthly fixed payments will prevent additional costs incurred by late fees.
Finally, if a consumer qualifies for a lower-rate credit card, transferring the outstanding balance from high-interest cards will save money.
These strategies are easy ways to pay off debt or prevent it from accruing. But for consumers who owe more money than these practices can remedy, Capital Debt Solutions can help them explore alternative means of debt resolution.
Debt Agreements Offer Relief from Expensive Payments
Capital Debt Solutions focuses on two means of alleviating debt. The first is a Part IX Debt Agreement — often referred to simply as a debt agreement. The other is an application for personal bankruptcy.
"A Part IX Debt Agreement is a legally binding agreement between you and your creditors. You make a single repayment to the administrator instead of making individual payments directly to each creditor," Gray said.
Under a debt agreement, creditors cannot charge interest on unsecured debts or take further action against the borrower. Consumers can repay their debts through one regular payment. A debt agreement is negotiated between the consumer and creditors, and Capital Debt Solutions handles all communications with creditors on behalf of its clients.
"A Part IX Debt Agreement is a flexible way of settling debts without becoming bankrupt," Gray said. "Once the term of a debt agreement is complete, you are free of all unsecured debts, allowing you to get a fresh start in life."
While a debt agreement is convenient, it carries consequences that consumers should weigh carefully. A Part IX Debt Agreement is not the same as declaring bankruptcy, but it is considered an act of bankruptcy. It is recorded on the National Personal Insolvency Index and appears on a consumer's credit record for five years, which may affect their ability to obtain credit or lower interest rates on financial products they subsequently purchase. Finally, a debt agreement does not absolve the borrower of any jointly held debts.
To qualify for a debt agreement, the consumer must not have filed for bankruptcy, used a debt agreement, nor been given an authority under Part X of the Bankruptcy Act in the last 10 years. Their unsecured debts must total between $8,000 and $111,675.20, they must have an after-tax annual income of $83,756.40 ($1,610.70 per week), and they must be financially insolvent.
"Once the debt agreement is in place, all the customer has to worry about is making one single payment," Gray said. "In the unfortunate case where the customer does not qualify for a debt agreement, and their situation is quite severe, we offer the solution of bankruptcy."
Additional Options for Aussies Laboring Under Debt
For homeowners, refinancing a mortgage may be beneficial. It can reduce your interest rate and monthly payments, extend the mortgage's term to lower costs further, or decrease the term to help pay the debt off faster. The money saved can be used to pay off credit cards and personal loans. And the more money paid off on the mortgage, the more equity the borrower accrues; this can be borrowed against to pay off balances on higher-interest products.
Personal bankruptcy applications are a final recourse for unmanageable debt. Before going this route, Capital Debt Solutions recommends consulting with a financial advisor. Once a debtor's petition is filed, creditors can no longer pursue action against the consumer. Some personal assets may be seized to resolve the debt owed, but the majority of personal and household items, trade tools, vehicles up to a set value, and life insurance and personal injury compensation are protected.
"Of course, no one ever has a plan of becoming bankrupt. That is why Capital Debt Solutions makes the process as simple as possible," Gray said. "It's as easy as just having a friendly chat over the phone. To set up a bankruptcy application, we do not make the process more stressful by charging an unaffordable amount. We work with the client so they choose how much they can comfortably afford."
To help consumers learn more about bankruptcy and its implications, Capital Debt Solutions provides additional information and answers to frequently asked questions on its website.
Addressing an Urgent Need for Personal Financial Solvency
For people who go into debt, the consequences can be felt through many areas of their lives — including their mental and physical health. And the personal debt problem is growing worse in Australia.
The Australian Broadcasting Corporation reports that the country's total household debt amounted to more than $2.466 trillion, which is nearly 200% of the national disposable income. Analysts expect this number to continue growing, and so the social and personal problems that accompany debt will likely remain. According to ASIC Deputy Chair Peter Kell, the statistics presented in REP 580 confirm that credit cards are the cause of most financial difficulties for Australian consumers and that many providers have failed to act in their consumers' best interests.
"The biggest reward working in this industry is that you get to change lives for the better. It is an amazing journey — from speaking to a customer first seeking assistance to when they are living with no financial stress. The reward of being able to free people from financial stress makes it all worth it." — Sam Gray, Capital Debt Solutions
This makes it more important for Australians to take responsibility for their finances, work diligently to eliminate outstanding debt, and learn conscientious spending habits. In doing so, they can improve credit profiles, strengthen their financial situations, and possibly achieve better physical and mental health. Capital Debt Solutions is eager to help those people start on the path to a brighter future.
"The biggest reward working in this industry is that you get to change lives for the better," Gray said. "It is an amazing journey — from speaking to a customer first seeking assistance to when they are living with no financial stress. The reward of being able to free people from financial stress makes it all worth it."
Advertiser Disclosure
BadCredit.org is a free online resource that offers valuable content and comparison services to users. To keep this resource 100% free for users, we receive advertising compensation from the financial products listed on this page. Along with key review factors, this compensation may impact how and where products appear on the page (including, for example, the order in which they appear). BadCredit.org does not include listings for all financial products.
Our Editorial Review Policy
Our site is committed to publishing independent, accurate content guided by strict editorial guidelines. Before articles and reviews are published on our site, they undergo a thorough review process performed by a team of independent editors and subject-matter experts to ensure the content's accuracy, timeliness, and impartiality. Our editorial team is separate and independent of our site's advertisers, and the opinions they express on our site are their own. To read more about our team members and their editorial backgrounds, please visit our site's About page.