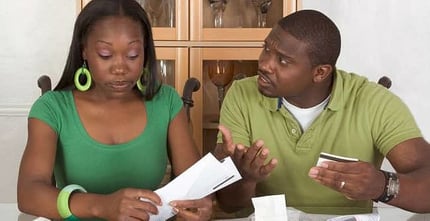 BadCredit.org publishes personal finance studies on the latest trends in the subprime marketplace. Our articles follow strict
editorial guidelines
.
A recent $1.3 million dollar study undertaken by Freddie Mac has revealed some surprising differences in credit scores between African-Americans and Caucasians.
The study compared the credit scores of members of each ethnic group, leading to data that shows Caucasians earning less than $25,000 per year were likely to have better credit scores than African-Americans earning between $65,000 and $75,000 per year.
Overall, the study found 27 percent of all credit reports belonging to Caucasians were poor, compared to 48 percent of those belonging to African-Americans. Only 28 percent of Hispanics were found to have bad credit.
"Forty-eight percent of credit reports belonging

to African-Americans were rated 'bad.'"
The study involved 80,000 individuals. Researchers assigned a rating of "bad" to anyone who had two bills past due by more than 30 days in the past two years, a single bill past due by 90 days or more, a judgment against them, a lien against them or a bankruptcy.
While the study uncovered a correlation between ethnicity and bad credit, no conclusion has been reached as for the actual cause.
Researchers speculate differing cultural attitudes, familial resources and even world views may contribute.
Although credit reporting is supposed to be free of prejudice, some researchers said the system may be inherently stacked against minorities.
However, no conclusive evidence has been presented to justify any of these theories or speculations.
Both Freddie Mac and the NAACP are working diligently to create and disseminate materials intended to correct credit-harming behaviors. The courses are expected to be made available with the help of five historically African-American universities.
Source: The Seattle Times. Photo source: singleblackmale.org.