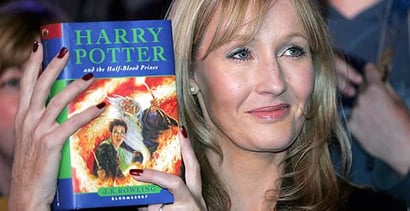 From big names to up-and-comers, BadCredit.org experts share their picks for the top resources in the personal finance industry.
People who have great ideas often don't have a lot of money to turn those dreams into reality. Fortunately these seven entrepreneurs worked hard to make just that happen – where there's a will, there's a way!
John Paul DeJoria
co-founder of John Paul Mitchell Systems


Bragging rights: worth $3.1 billion, according to Forbes
DeJoria started working with his brother when he was 9 years old in an effort to help support his family. As an adult, he juggled more than 10 different jobs and found himself sleeping in his car when he didn't have enough money. He and Paul Mitchell started John Paul Mitchell Systems with $700. DeJoria has now started more than a dozen businesses.
Social Clout: 21.6k likes, 18.6k followers
URL: paulmitchell.com
Ingvar Kamprad
founder of IKEA


Bragging rights: more than 350 stores in 44 countries
Growing up on a farm, Kamprad would make extra money by buying matches in bulk and selling them by the piece to his neighbors. When he finished high school, his father rewarded him with with some money. He used that money to develop a mail-order business that eventually became IKEA, the biggest furniture retailer in the world.
Social Clout: 2.6k likes, 1.1k followers
URL: ikea.com
Richard Desmond
founder of Northern & Shell


Bragging rights: worth $2.5 billion, according to Forbes
This media mogul used to live with his mom above a garage. He dropped out of high school at 15, selling classified ads as he tried to make it as a drummer. This love of music inspired Desmond to start Northern & Shell and later launch International Musician & Recording World – just the beginning of his massive media career.
Social Clout: 79 likes, 1.8k followers
URL: northernandshell.co.uk
J.K. Rowling
author of Harry Potter series


Bragging rights: first person to become a billionaire by writing books
Rowling was a single mother living on welfare when she wrote the first Harry Potter novel's manuscript. It was rejected by a dozen publishing houses before Bloomsbury finally accepted it. The first printing of the book ran 1,000 copies, and the rest of her growth in the magical world of children's literature is history.

Social Clout: 3.4m likes, 3.4m followers
URL: jkrowling.com
Sam Walton
founder of Wal-Mart


Bragging rights: one of Time's most influential people
Growing up during the Great Depression, Walton helped his family make ends meet by milking cows and selling the surplus. After World War II, he took a loan from his father-in-law to purchase a Ben Franklin variety store. The store was extremely successful, and he eventually opened the first Wal-Mart with his brother in 1962.
Social Clout: 6.4k likes
URL: walmart.com
Oprah Winfrey
talk show host


Bragging rights: first black female billionaire
Born to a teenage mom, Winfrey was sent to live with her grandmother. She often wore dresses made from potato sacks, causing other children to make fun of her. Life was rough until she won an oratory contest and a full scholarship to Tennessee State University at age 17. She later worked with AM Chicago, which was renamed The Oprah Winfrey Show.
Social Clout: 10.3m likes, 24.5m followers
URL: oprah.com
Leonardo Del Vecchio
founder of Luxottica

Bragging rights: worth $20.5 billion, according to Forbes
Del Vecchio's mother was unable to care for him, so he spent his childhood in an orphanage. He took on an apprenticeship as a teen, learning how to make parts for eyeglasses. This inspired him to open up his own eyeglass frame manufacturing facility at 23 called Luxottica. It now controls more than 80 percent of the world's eyeglass brands.
Social Clout: 312 likes
URL: luxottica.com
Photo credits: thesharktankproducts.com, billionairetimes.com, theguardian.com, celebritycribs.com, quotivee.com, hiphopandpolitics.com, forbes