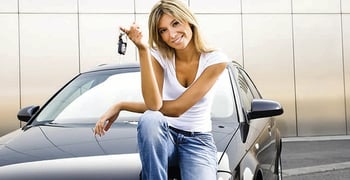 BadCredit.org publishes personal finance studies on the latest trends in the subprime marketplace. Our articles follow strict
editorial guidelines
.
In a new study based on data from six large insurers across the country, it was found drivers with poor credit pay almost double for their car insurance.
We have always been told demographics count when it comes to insurance rates, but now we see just how important our credit score is when determining how much we pay for insurance.
According to the study, those with poor credit pay an average of 91 percent more than someone with excellent credit.
"This insurance score takes into account

late payments, overall debt and defaults."    
When considering the rates they will charge an applicant, insurers use a special scoring model that is based on our credit history. This insurance score takes into account late payments, overall debt, bankruptcies and defaults to determine the likelihood of future insurance claims.
According to Laura Adams, an analyst who helped conduct the study, "Responsible habits, such as paying your bills on time and minimizing debt, pay off in many ways, including paying less for car insurance."
Critics of the practice say basing insurance rates on credit scores unfairly impacts lower-income drivers. On the other hand, insurers defend the practice as a statistically accurate and fair way to identify responsible and irresponsible behaviors.
So far, three states have banned the use of credit scores for determining insurance rates. California, Massachusetts and Hawaii have all passed laws that prevent this type of red-lining for car insurance.
Source: thedetroitbureau.com. Photo source: directory.ac