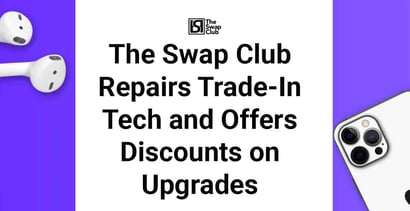 Experts share their tips and advice on BadCredit.org, with the goal of helping subprime consumers. Our articles follow strict
editorial guidelines
.
In a Nutshell: The Swap Club provides a solution for what to do with old or broken AirPods and iPhones that would otherwise gather dust in a drawer or take up space in a landfill. The company allows consumers to trade-in their broken electronics, and in exchange, receive expertly renewed AirPods or iPhones at a discount. The Swap Club will send the repaired tech before the customer trades in their electronics to ensure a seamless experience, so there's no risk. The company is also planning to add support for more phones and electronics soon.
Buying phones used to be so easy. I remember when you could get the latest iPhone for just $199 and a two-year contract.
Today, without hefty carrier subsidies, the best smartphones consistently push past the $1,000 mark. And if you don't have insurance, you could be on the hook to pay up another $1,000 just to have the same phone if it breaks.
Instead of swapping an old phone for a new one every two years, I often find myself sticking with a phone until it physically doesn't turn on anymore. And even though I'd rather stick with my old phone than pay hundreds or thousands of dollars for a new one, I still get the newest phone because that's what's readily available.
For people like me who may hold on to their electronics too long, or don't want to pay retail prices for a replacement, The Swap Club offers a refreshing solution. The Swap Club allows consumers to trade-in their broken iPhones or AirPods for renewed devices at a deep discount.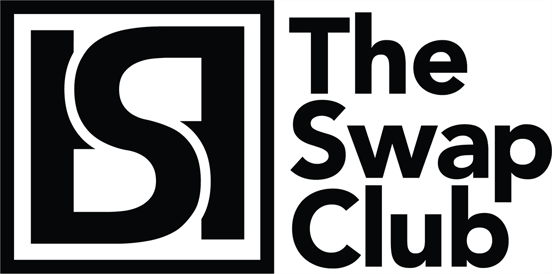 Emily Alpert co-founded the company with her friend Emma Stritzinger after finding that their AirPods would start dying shortly after they received a full charge. Those seemingly small inconveniences turned into deeper conversations when the friends realized there wasn't much of a solution short of buying a new pair of AirPods.
"We were looking online and finding all these forums of people talking about the problem with AirPods," Alpert said. "So many people are upset by this idea because these AirPods have little batteries, and their lifespan is limited. And we were really surprised that there wasn't a solution for that."
The Swap Club helps consumers trade their frustrating experience for a satisfying one by sending in their AirPods (or iPhones) and resetting their tech experience.
Ethically Recycling Devices and Saving Users Money
Electronic waste represents only 2% of America's trash in landfills, but it equals 70% of overall toxic waste in the country. The materials companies use to make smartphones, especially batteries, are very harmful to the environment and can cause health concerns if humans are exposed to them.
Instead of recycling old phones and electronics, people throw them away to decompose in landfills. The Swap Club provides a sustainable way to recycle electronics while saving money.
The company said it has helped divert more than 30,000 pounds of electronic waste just through its services. The Swap Club's goal is to be the best electronic repair service so it can swap any smartphone or device and keep millions of electronics alive.
The company sees itself as a facilitator for a circular economy for as many lines of devices as possible to keep electronics out of landfills and in more people's hands. For devices it cannot fix, The Swap Club will still accept them so they can recycle them properly.
Watch on
Devices that are too beat up to fix will go to recycling plants where harmful toxic material is taken out and valuable phone parts reused.
The Swap Club said AirPods have a limited lifespan of about 18-24 months with regular use. That means that within just two years, those expensive earphones can end up in a landfill because they can't hold a charge anymore.
People without the foresight to purchase Apple's insurance plan for an additional $30, and then the additional $49 replacement fee will be out of luck. Apple sold 110 million AirPods in 2020 alone. Those are hundreds of millions of AirPods expected to hit landfills in just a few years.
The Swap Club takes in those older AirPods and fixes them up to like-new condition – including a new battery. Its service starts at just $49.99, far cheaper than buying a new pair for $129.
The Swap Club said its customers are happy that their devices get a second life with them and that they don't end up in a landfill.
"We'll get notes that ask us to put their AirPods to good use or to make sure someone who likes good music gets those AirPods," Alpert said. "I think just this idea of knowing that there's an afterlife or your old device makes people feel good. And we have no choice but to be making decisions like that for the world now."
Ensuring a High-Quality Replacement
After starting the company, Alpert and her friend got to work with close friends and family with electronic repair experience to create a process to repair AirPods. The Swap Club said it created the first ever AirPod battery replacement program, a feat many thought was impossible.
One year after launching AirPod Swaps, the company opened iPhone Swaps. The concept is similar to its AirPods repair program, except the service is for iPhones.
AirPod Swaps was such a success that the company said many customers who used the service also jumped on to iPhone Swaps. The company said most people opt for phones that are only one or two years old because they're at a deep discount and only missing a few features from newer models.
One of the biggest complaints iPhone users have is the battery life. After only a couple years, the devices struggle to keep a charge and it even affects performance. Apple had to pay $113 million to settle consumer fraud lawsuits in 30 states over allegations that it secretly slowed down older devices.


The Swap Club's services completely replace the old phone battery with a new one to keep old phones running like new. And just like with AirPod Swaps, customers get a discount when they trade in their device.
The Swap Club understands that sending off your device in exchange for an unknown one can be intimidating. To help customers feel more secure, The Swap Club takes the initial risk and sends the replacement electronics to the customer first.
Customers can examine their replacement when they get it and decide whether it's a high enough quality trade-in for their device. Once satisfied, the customer sends their old device to The Swap Club, and they keep the refurbished one without any time lost.
"We wanted people to feel comfortable with the idea of our ability to repair pre-owned devices," Alpert said. "The customers receive their device first in the mail and get a good look at the device before they send back their old one using a prepaid label."
The Swap Club: Planning Support for More Brands
Trading in an iPhone or AirPods will net customers up to a 70% discount on their electronics when compared to retail and the company's competitors. The company is getting more and more phones in and will be able to swap more iPhones with better variety.
The company said customers buy iPhone XR and iPhone 11 the most, but with the release of the iPhone 14, The Swap Club said it expects to see that shift toward the iPhone 12 and 13 model.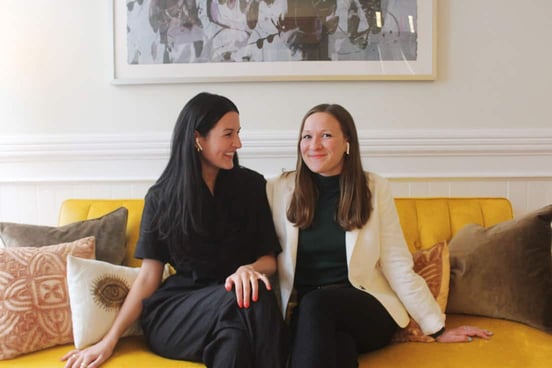 The company plans to open its shop for more device lines both inside and outside of Apple's ecosystem. The Swap Club is committed to mastering the Swap and continue providing customers with the most simple and affordable upgrade options for consumers, all while keeping millions of devices alive and out of the landfill.
The Swap Club also takes customer feedback seriously and builds out new features, like payment plans, based on what it hears.
"We send a lot of surveys to our customers," Alpert said. "Whether it be about the website, or the experience, or the brand, or the pricing even. That's something we are very sensitive to right now."