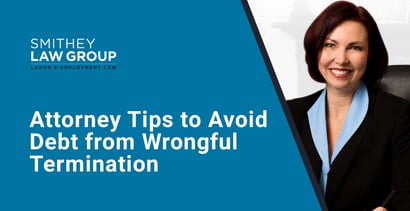 In a Nutshell: In cases of wrongful termination involving discrimination, litigation can be a valuable recourse for recovering damages, lost income, and additional expenses. Although the financial impact is the most obvious consequence, wrongful termination may also lead to emotional trauma, and difficulty finding new employment contributes to consumer debt and mental stress. Attorney Joyce Smithey of Smithey Law Group says a legal consultation can determine whether someone has a case against their former employer and can help recover damages for wrongful termination.
People who live and work in the United States may be familiar with the term at-will employment. If not, they should be because it's the doctrine that defines the relationship between workers and their employers.
At-will employment means that an employer can terminate an employee at any time — and for almost any reason. Those reasons may seem unfair to the employee, who have little recourse against the decision.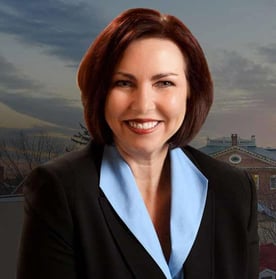 But the key is that employers can terminate employees for almost any reason. Certain grounds for termination are illegal, including those based on race, sex, religion, sexual orientation, and disability, among others. The exceptions to at-will employment mean employers cannot terminate workers on those grounds.
The law protects workers in many other cases, as well.
"The law does care very much in those cases," said Joyce Smithey, Managing Partner at Smithey Law Group. "If you have a worker's comp injury and you get fired right on the heels of that in retaliation, that's an exception. Whistleblowers can't be terminated for blowing the whistle on illegality or refusing to participate in an illegal scheme. That would be an exception as well."
In those situations, employees have the right to legal action against their former employer as recourse. According to Smithey, knowing and protecting those rights are in every worker's best interests.
In the long run, it could mean the difference between financial health and falling into debt due to wrongful termination.
Financial and Emotional Impacts of Termination
One of the most significant losses for wrongfully terminated workers is financial stability. Without a severance package — which is not mandatory in most states nor a staple of most employment contracts — earnings cease abruptly. The financial impact can be swift and harsh for workers who are in debt and for those who lack a strong safety net to protect them while looking for a new opportunity.
Beyond wages, many workers have health care tied to their employers. That is another financial burden that the individual must bear without consistent income.
"We do have COBRA, of course, which means you'll get a notification to continue," Joyce said. "But it means that you have to pay the portion the employer was paying, and it's not uncommon to see a COBRA notice for more than $1,000 a month. So not only have you lost your income, but now your health insurance is going to cost you a significant amount if you wish to continue it."
That situation can be especially devastating for the elderly or those suffering from health conditions. They may have to decide between accruing more debt or foregoing the necessary care.
Retirement is also heavily dependent on employment. Without steady income, individuals will likely have little or nothing to contribute regularly, and they're also missing out on employer contributions.
All of those challenges can have emotional repercussions, as well. But beyond the financial stress, wrongful termination can also be traumatic.
"If you get terminated because you're a whistleblower or because of your sexual orientation or gender, it can be devastating emotionally," Joyce said. "I meet a lot of people who need help through it because they don't have a way to afford that help without health insurance. So I see that as a significant impact."
Difficulty Returning to Work Blocks Recovery
Termination is an immediate financial and emotional setback. But it can turn into a long-term problem if someone has difficulty finding new employment and reentering the workforce.
Despite the abundance of job postings in the wake of the COVID-19 pandemic, finding employment isn't always a simple matter. In some industries, the interview and hiring process can take several weeks, during which people may struggle to survive on no income.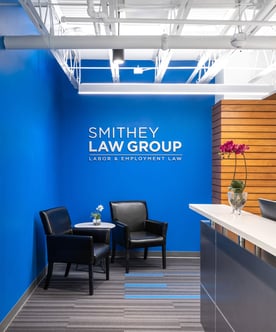 Older workers may have difficulty finding new employment. Despite their experience and expertise, they may be undervalued compared to younger workers. The same is true for people dealing with short- or long-term disabilities.
These failure-to-hire situations are as much of a legal concern as wrongful termination on similar grounds. For example, an applicant with a hearing impairment may be the best candidate for a job, and they can't be turned down simply because hiring them may also incur the cost of an ASL interpreter. That falls under discrimination based on disability.
"We've had cases where people come right out in the interview and just say we're not going to hire you because your age or your health insurance is going to cost us so much money," Joyce said. "Those still happen, and we do take some of those cases as well."
Helping Claimants Understand Rights and Options
People who feel they've been wrongfully terminated or denied employment on discriminatory grounds should reach out to a lawyer. They can connect directly with a local law office or call a hotline.
"I work on a pro bono hotline staffed by attorneys who do it because there are so many people who can't find a lawyer," Joyce said. "That's a good place because it's different for some than others. Say, for example, you're living paycheck to paycheck, and your last paycheck is $200. If you get stiffed, that could be a matter of life and death. Our lawyer is going to return your call over a $200 paycheck."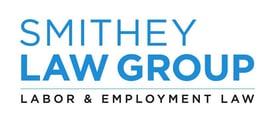 Joyce said many jurisdictions have hotlines set up to help people in similar situations who face debt soon after termination. Workers can explain their case to someone who understands the legal nuances, decide whether litigation is an appropriate course of action, and learn the appropriate next steps.
The first phase of the consultation aims to establish the facts and decide whether the case has merit. If so, the second meeting focuses on damages due to lost wages and other related expenses. From there, the case embarks on the legal process, but that doesn't necessarily mean going to court.
"Many of our cases don't go straight to court," Joyce said. "They have something called an administrative exhaustion requirement, which means you have to let an agency look at the case for a certain amount of time. Often, we'll try to informally negotiate with the employer to get a severance agreement. And then, if that doesn't work, we move on to the EEOC, the Department of Labor, or OSHA, and if there's no resolution, that's when we go to court."
Legal Action Can Help Recover Damages Without Incurring Further Hardship
Pursuing legal action due to wrongful termination is a way to recover damages and mitigate financial duress. But some may wonder if legal representation is a cost-effective recourse.
Legal costs can take the form of an upfront fee, an hourly rate, or a percentage of the payout — called a contingent fee. In cases where the claimant held a high-paying position, an hourly fee may be more effective than a contingent fee. But for someone struggling with income and debt, that contingent fee may be the best way to secure legal representation and bring a case against their former employer.
"My CEO clients are thrilled to pay me hourly because they don't want me to take a third of their very large severance that we get from their contract," Joyce said. "But a lot of it's hourly, and even then, attorneys are asking expenses be paid by the client to have some stake in the game."
Joyce said that many people move on to new jobs and choose not to pursue legal action for wrongful termination. But while the financial losses may not be catastrophic, the mental anguish can be. That often motivates them to continue pursuing the case for reasons other than finances.
Advertiser Disclosure
BadCredit.org is a free online resource that offers valuable content and comparison services to users. To keep this resource 100% free for users, we receive advertising compensation from the financial products listed on this page. Along with key review factors, this compensation may impact how and where products appear on the page (including, for example, the order in which they appear). BadCredit.org does not include listings for all financial products.
Our Editorial Review Policy
Our site is committed to publishing independent, accurate content guided by strict editorial guidelines. Before articles and reviews are published on our site, they undergo a thorough review process performed by a team of independent editors and subject-matter experts to ensure the content's accuracy, timeliness, and impartiality. Our editorial team is separate and independent of our site's advertisers, and the opinions they express on our site are their own. To read more about our team members and their editorial backgrounds, please visit our site's About page.