In a Nutshell: Each year, California experiences two to three earthquakes large enough to cause damage to structures. And residents of the state know the potential exists for a major earthquake at any given time. That's why Earthquake Country Alliance (ECA) helps Californians prepare for these disasters and provides blueprints for quick recovery and maximum resilience. The ECA's Seven Steps to Earthquake Safety breaks down the process into preparation, survival, and recovery phases. Among the preparation includes minimizing financial risks, which can be detrimental and long-lasting due to natural disasters.
When it comes to natural disasters, such as earthquakes, tsunamis, hurricanes, or wildfires, the top priorities are survival and personal safety, of course.
And while people easily grasp how devastating it can be to lose personal items or have their homes significantly damaged, the potential for damaging and long-lasting effects due to the financial toll is not always quite as obvious.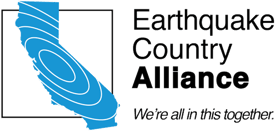 And with 40% of Americans polled reporting that they could not easily cover an unexpected $400 emergency expense, considering the financial toll of disasters is extremely important. A stable household can be thrown into disarray if it is suddenly bearing an extreme financial burden.
This can contribute to higher stress levels and may have detrimental effects on one's physical, mental, and emotional health.
Being prepared for and knowing how to recover from natural disasters is key in California, a state that experiences two to three earthquakes each year significant enough to cause damage to structures.
That's why the Earthquake Country Alliance (ECA) works to help Californians know what to do when the next major earthquake hits.
We spoke to Mark Benthien, the ECA's Executive Director to learn more about the alliance and its seven-step plan for earthquake preparedness and resilience. We also spent some time focusing on financial considerations for when earthquakes hit, including the very real toll they can take on finances and how victims can minimize these impacts.
Supporting Efforts to Improve Earthquake and Tsunami Resilience for Nearly Two Decades
The Earthquake Country Alliance began in 2003 and at the time was specifically focused on Southern California. In 2009, the alliance was able to expand to cover a much larger portion of the state through partnerships with Earthquake Country Alliance Bay Area and the Redwood Coast Tsunami Work Group.
The ECA's home organization is the Southern California Earthquake Center which is an earthquake science research center headquartered at the University of Southern California, where Benthien is Director of Communication, Education, and Outreach.
"SCEC is funded by the National Science Foundation, the United States Geological Survey, the Federal Emergency Management Agency, and many others, including California organizations like Pacific Gas and Electric," Benthien said. The latter is supporting SCEC's work to improve its understanding of the risks earthquakes pose to the utility's dams and other facilities.
"Primarily, we're studying the basic science of understanding where (earthquakes) are going to happen, how the ground's going to shake when they do and providing the right types of data to engineers and others to build better buildings," he said.
"ECA is best known for coordinating the annual Great California ShakeOut earthquake drill and developing multi-sector educational resources on (the ECA) website," according to the organization's website. Each regional alliance conducts its own activities, and the ECA collaborates with these groups, according to the ECA website.
The annual Great California ShakeOut is the Earthquake Country Alliance's cornerstone event that engages with millions of participants across the state to help inspire preparedness in schools, businesses, state agencies, and other organizations. All other states and territories, as well as many other countries, now also have Great ShakeOut Earthquake Drills, with support from SCEC.
"Those of us committed to improving earthquake safety and reducing risk must find new ways to inspire all Californians to take responsibility and act now to increase resiliency," according to the ECA. "This is how Californians will not only survive the next big disaster but get our lives, neighborhoods and businesses back on track quickly."
The Seven Steps to Earthquake Safety
One of the main ways the Earthquake Country Alliance fulfills its mission is by educating California residents about how to prepare for and recover from earthquakes. Its Seven Steps to Earthquake Safety serves as the cornerstone of these educational efforts.
Benthien discussed with us in detail the seven steps, which are also available on the ECA website.
The steps are divided into three separate phases: prepare, survive, and recover.
In the preparation phase, step one is to secure your space by identifying hazards and securing items that are moveable.
"People should be looking at taking actions to prevent things within a room or house or business from falling or being thrown in an earthquake, which is far more common than actual buildings collapsing," Benthien said.
Step two is to create a disaster plan and determine how you will communicate in an emergency.
Benthien said this means determining how your family members will communicate with one another or how a company will communicate with its employees. The communications plan is key because it lets all parties know what is going on and helps to determine how to move forward. Questions to consider include how to communicate when phone lines are down or texting is not an option and where household members will reunite outside the home after the disaster, should they become separated.
Next — step three — is to organize disaster supplies in convenient locations, generally in the areas where you spend the most time. Benthien said disaster supply kits should include (at least) food, water, flashlights, portable radios, batteries, a first aid kit, extra medications, a whistle, and a fire extinguisher.
Step four is to minimize financial hardship by taking a few important steps ahead of time. Benthien provided an in-depth rundown of the financial consequences of earthquakes and how to try to avoid these, which we cover in the next section.
Step five brings us to the survival portion of the seven-step plan. Simply put, when the earth begins to shake, drop, take cover, and hold on. If you're under a shelter, hold on to the shelter but be prepared to move if it moves. If you don't have shelter, stay in place with your head and hands covering your head and neck.
The sixth step is to "improve safety after earthquakes by evacuating if necessary, helping the injured, and preventing further injuries or damage."
And, finally, step seven is to reconnect and restore.
"Restore daily life by reconnecting with others, repairing damage, and rebuilding community," according to the ECA website.
Focusing on Financial Preparedness
Benthien took some time to elaborate on the financial preparedness aspect of the seven steps to safety, highlighting how important it is not to overlook this important step.
"Earthquakes may last only seconds, but they can shake up our lives for weeks and months to come," according to the organization. "You can minimize your financial hardship by organizing important documents, strengthening your property and considering earthquake insurance (California residents visit EarthquakeAuthority.com)."
Benthien explained how many of the other steps in earthquake preparation and recovery tie into minimizing financial damage.
Securing items in place not only prevents them from potentially injuring someone, but it helps prevent loss of property. And gathering important financial documents into one, secure place helps to ensure a smoother recovery process.
"Whether it's for homeowners or for business tenants it's important to have your financial documents in order, of course, but also to have copies in separate locations that you can begin your financial recovery. Homeowners or business owners might want to have them in their go-bag that they take with them."
"Consider what documents you will need if you are away from home for an extended time (such as what you will need as identification, to reach loved ones, to file an insurance claim, etc.)," according to the ECA. "Put all of these important documents in a sealed plastic bag, then place it into your "grab-and-go" bag."
Among the most important documents needed for financial recovery following a disaster are copies of identification, copies of insurance cards, and photos of belongings in your home, which will help when filing an insurance claim, according to the organization.
Benthien emphasized how important it is for California homeowners to consider purchasing earthquake insurance.
"Without earthquake insurance, you will be responsible for all costs to repair or rebuild your home and replace your personal property," according to the ECA. "Residential policies do not cover earthquake damage."
With its educational outreach and valuable sources, such as its Seven Steps to Earthquake Safety, the Earthquake Country Alliance is helping Californians prepare for and recover from the next big quake. Hopefully, these efforts will pay off and earthquake victims will be able to move on with minimal physical and financial damage.
Advertiser Disclosure
BadCredit.org is a free online resource that offers valuable content and comparison services to users. To keep this resource 100% free for users, we receive advertising compensation from the financial products listed on this page. Along with key review factors, this compensation may impact how and where products appear on the page (including, for example, the order in which they appear). BadCredit.org does not include listings for all financial products.
Our Editorial Review Policy
Our site is committed to publishing independent, accurate content guided by strict editorial guidelines. Before articles and reviews are published on our site, they undergo a thorough review process performed by a team of independent editors and subject-matter experts to ensure the content's accuracy, timeliness, and impartiality. Our editorial team is separate and independent of our site's advertisers, and the opinions they express on our site are their own. To read more about our team members and their editorial backgrounds, please visit our site's About page.