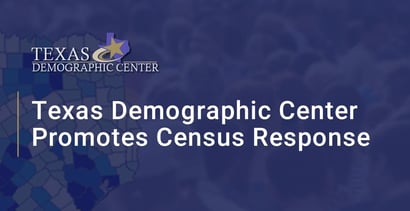 In a Nutshell: Data from the 2020 U.S. Census will impact legislative representation, federal funding, and economic growth for the next decade. But amid the global Covid-19 pandemic, responding to the census is not foremost on the minds of many Americans. That's why the Texas Demographic Center is working to ensure residents in the state understand the importance of providing this critical information. The organization participated in a virtual road trip in early July that brought Texas communities together to share their enthusiasm and ideas for encouraging others to respond to the census. The 2020 census also has an extended deadline and more convenient ways to respond, including online, to ensure everyone is counted.
The 2020 U.S. Census is the first time the census allows respondents to submit their information online or over the phone. Census Bureau agents spent the early part of 2020 in communities, libraries, hospitals, and other public spaces encouraging people to respond.
Another historic aspect of the 2020 census is that it is happening amid an unprecedented modern public health crisis. When the Covid-19 pandemic hit, the Census Bureau suspended field operations to protect the health of workers and communities.
But even during such a challenging time for the U.S., census work continues, and data must be collected. That's because, just as elections decide our nation's leadership for the upcoming term, census data informs public policy and economic decisions until the next census in 2030.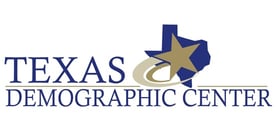 "We're all in this pandemic, and it's easy to focus on a host of other things, but the count continues," said Lila Valencia, Ph.D., Senior Demographer and State Data Center Lead at the Texas Demographic Center. "We wanted to remind everyone why it's important to respond to the census."
The Texas Demographic Center is the hub of the Lone Star State's demographic information production, interpretation, and dissemination. It focuses primarily on furnishing data policymakers need to make informed decisions, particularly regarding state services. But it is also hard at work raising awareness of the 2020 census and publicizing the importance of accurate, comprehensive data that will ensure Texas communities receive the funding and benefits they need.
"It's very much for times like this pandemic where we require health services and emergency response," Valencia said. "The federal funding that comes from those census counts really matters."
Census Data will Inform 10 Years of Representation, Funding, and Economic Activity
The U.S. Census offers a snapshot of the United States population and provides granular detail at the household level. Government and businesses will use that data for funding and decision-making purposes for the next decade.
The federal government will allocate hundreds of billions of dollars of federal funding to programs using census data. Those programs include Medicaid and national health services, and local services — hospitals, fire departments, school programs, and infrastructure.
Business owners and entrepreneurs leverage the census data to find optimal places to establish operations or open new storefronts. Perhaps most importantly, the data is the basis for allocating seats in the House of Representatives.
The census is one of the most essential tools the U.S. has for planning public finance, growing the economy, and ensuring that Americans receive due representation in government.
The information collected on the census includes the number of people living in a particular household and their age, sex, race, ethnicity, and relation to other inhabitants. It's not a lot of personal data, and the questionnaire doesn't take long to complete, but it has an enormous impact.
"In fiscal year 2017, Texas received $101 billion in federal funding that supported programs that are essential to the quality of life for these communities," Valencia said. "We need folks who are most in need of these services to respond to the census. If those resources aren't brought to the state, that means communities will feel the impact of those cut resources for the next decade."
Strict Data Confidentiality Protects Respondents
The notion of providing any personal information to the federal government makes some U.S. residents uneasy, and they're not alone. That's why the government has put specific protections in place to ensure the safety and privacy of census respondents.
"All of the data collected by the Census Bureau is confidential, and protected by law," Valencia said. "Every employee of the Census Bureau takes an oath to protect that data, and they have taken that oath for life. They can never disclose any information that they learn through their employment at the Census Bureau. And then the Census Bureau itself protects that data for 72 years."
Government agents and researchers only have access to statistical information gathered through the census, not individual responses. That information is confidential and protected from other government agencies, including ICE, the IRS, and housing authorities. Those protections are especially important since the census aims to count every resident — not just citizens — of the United States.
That's why the U.S. Census Bureau must safeguard respondents by ensuring their immigration status is protected. For example, undocumented workers can respond to the census and provide more accurate, comprehensive information without fear of reprisal. Although they're not citizens or legal residents, they're still part of the U.S. population.
Schools also receive funding to provide adequate facilities and resources based on census responses. That is especially important for parents, and every census response adds to informing policy and guiding community growth.
A Weeklong Virtual Road Trip Raised Awareness
During the Covid-19 pandemic, travel around the U.S. has been restricted as a means of stemming the spread of disease. But just because the Texas Demographic Center couldn't bring people together physically, that didn't stop it from spreading enthusiasm for the 2020 census.
"The Texas Counts Road Trip allowed us to focus on particular parts of Texas, highlight their census efforts, and get a sense of the culture, the community, and how all of the efforts were customized to those particular areas," Valencia said.
The Texas Counts Road Trip began on the state's Gulf Coast before moving to South Texas, the Western part of the state and the Panhandle, and ended in Central Texas. Each day, the virtual tour featured presentations and speeches from community members residing in each area.
The organization engaged participants and publicized the events on social media, spread info about local efforts — ranging from Loteria (a visual version of Bingo) to neighborhood caravans reminding people to fill out the census.
"It was a fun way to visit virtually different parts of the state and get a sense of what they were all doing for the 2020 census," Valencia said. "Texas Counts recapped each day with a Google Earth type of image that showed specific drop points where different efforts had taken place and where different speakers were coming from. It was pretty fun."
Texans Can Complete the Census via Mail, Phone, or Online
Initial census response in Texas, according to Valencia, trailed about 2.9% behind the national average. But April 1 — Census Day, the day used as a baseline point of reference for information provided in the census questionnaire — saw a spike in responses. After that, though, responses dropped to 0.1% to 0.2% per day. But the virtual road trip presented an opportunity to re-energize and re-engage the population.
"When we first started, we were ranked 41st in the country, and our response rate was about 56.4%," Valencia said. "By the end of the virtual road trip, we moved up to 40th in the country. Texas is a big state, so moving those rates is harder to do than in a smaller state. Our rates increased some statewide. But when we looked at individual local efforts, that's where we saw some of the bigger increases. We think a lot of good came out of that effort."
The census deadline was initially at the end of July, but circumstances have resulted in an extension. Enumerators are tentatively scheduled to return to engage in non-response follow-up in August 2020, and the census response deadline has been extended to October 31.
Until then, respondents can mail their questionnaires to the bureau, complete a digital survey at my2020census.gov, or respond via phone by calling 844-330-2020. These expanded opportunities offer some much-needed flexibility under the current circumstances.
"These are unprecedented and historic times," Valencia said. "And we understand that people have other things on their minds, but the census goes toward funding things that affect our daily lives, including the housing we live in, the schools we take our children to, the quality of healthcare we receive, and even how far you drive to the corner coffee shop to get your latte in the morning. The census affects us daily and directly."
Advertiser Disclosure
BadCredit.org is a free online resource that offers valuable content and comparison services to users. To keep this resource 100% free for users, we receive advertising compensation from the financial products listed on this page. Along with key review factors, this compensation may impact how and where products appear on the page (including, for example, the order in which they appear). BadCredit.org does not include listings for all financial products.
Our Editorial Review Policy
Our site is committed to publishing independent, accurate content guided by strict editorial guidelines. Before articles and reviews are published on our site, they undergo a thorough review process performed by a team of independent editors and subject-matter experts to ensure the content's accuracy, timeliness, and impartiality. Our editorial team is separate and independent of our site's advertisers, and the opinions they express on our site are their own. To read more about our team members and their editorial backgrounds, please visit our site's About page.