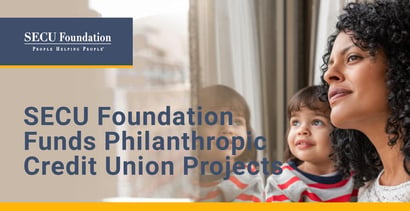 Experts share their tips and advice on BadCredit.org, with the goal of helping subprime consumers. Our articles follow strict
editorial guidelines
.
In a Nutshell: The SECU Foundation is the philanthropic arm of the State Employees' Credit Union of North Carolina. The foundation provides around $18 million in annual support to worthy projects statewide. It prioritizes funding for programs in education, housing, healthcare, and human services. The foundation aims to support the philanthropic goals of SECU members through in-house grants, scholarship programs, and partnerships with nonprofits, hospitals, and schools.
Children and adolescents have faced more mental health issues than ever before during the COVID-19 pandemic. One contributing factor was that many were isolated from their communities. Many schools closed, and public institutions often lacked the resources to help students find the resources they needed.
That situation led the University of North Carolina-Chapel Hill's Health Foundation to devise an innovative program. It launched a telemedicine pilot designed to improve the mental health of public school students.
"They wanted to figure out ways they could better connect with children throughout the state," said Jama Campbell, Executive Director of the State Employees' Credit Union (SECU) Foundation.
The SECU Foundation offered a $1.97 million grant to the UNC Health Foundation to create a program to reach rural and urban students, particularly from areas lacking medical care access. The program will be based in schools, so students don't fall through the cracks.

"Our pilot will help teachers and students to communicate, provide access, and get folks involved," Campbell said.
The telemedicine pilot is just one of the many programs SECU Foundation funds each year. The credit union established the foundation in 2004 and was one of the earliest credit union foundations in the state. Its board of directors remains committed to adequately funding the foundation.
Each SECU member with a checking account pays a $1 fee per month to fund the foundation. Over 18 years, that money has accrued considerably.
"SECU member funding has grown over the years, but even back in 2004, we had significant resources to put toward large-scale projects," Campbell said.
This money now equates to nearly $18 million each year. The foundation uses these funds to support projects in its four primary areas: education, housing, healthcare, and human services.
Developing Affordable Housing Projects
One of the foundation's most prominent focuses is its affordable housing projects. Workforce housing is a mission close to the organization's heart.
The SECU Foundation has helped develop five projects that include building up to a total of 24 rental units for state employees, teachers, and other workers who may struggle to find housing that fits in their budgets.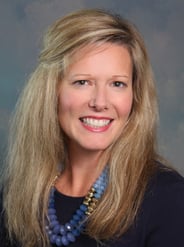 "We provide 0% construction loan financing and permanent financing for 15 years for developers. They pay us back through their rental income," Campbell said. "We can tackle more housing projects through loan funding as our grantees are paying us back over time, and we can then recycle those dollars into other housing projects."
The foundation also offers 18-year loans for other affordable housing projects lowering the cost of rent and helping folks keep more money in their pockets.
The foundation looks to fund organizations that share its mission and philosophy. It builds those partnerships by connecting with nonprofit groups with similar priorities and helping those groups to expand and deepen their work in North Carolina.
"We funnel SECU's philanthropy work through the foundation. We want to make sure we're funding projects that will make a difference in the lives of our members," Campbell told us. "We tend to focus on 15 to 20 projects every year with most of those projects providing larger amounts of funding, We have found success working with those organizations that have scalability, impacting larger regions or even a statewide reach."
Education and Human Services Bolster Communities
One of the SECU Foundation's first projects in 2005 was a large-scale scholarship program. The foundation offers hundreds of People Helping People scholarships to students attending public universities in the state.
High school students can receive $10,000 for up to eight consecutive semesters at one of the 16 colleges in the University of North Carolina System. Students must be successful and considered well deserving in high school to win this competitive grant.
Community college students can also earn tuition from the SECU Foundation. Each year, the foundation offers 116 two-year scholarships of $5,000 to attend a local community college. Each community college distributes these scholarships each year to outstanding students. SECU awards a total of $580,000 to the community college system every year.
The most recent education offering is the Bridge to Career Program, which awards $500 scholarships to students "seeking to obtain state-regulated or industry-recognized credentials that lead to sustainable wage careers within their local communities." Students who attend any of the 58 North Carolina community college campuses are eligible.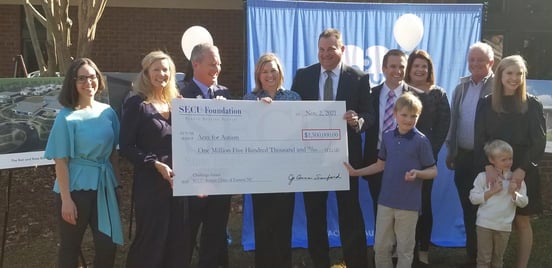 Since the foundation launched their scholarship programs 17 years ago, it has supported students with over $85 million, offering around $6 million each year.
The foundation also has a robust commitment to supporting communities. For many years, the foundation has funded Feeding the Carolinas, a chain of food banks throughout the state. In 2018, the foundation provided a $1 million grant to help the victims of Hurricane Florence with water, food, cleaning tools, and emergency supplies.
They repeated that grant in 2020 to bolster supplies at food banks during the COVID-19 pandemic. SECU also matched the $1 million grant, offering the food bank a total of $2 million that year.
"One project and grantee, in particular, stands out: the Food Bank of the Carolinas. Over the years, we have helped them build their capacity to serve more folks throughout the state," Campbell said. "They address food security and emphasize the importance of eating healthy."
Charitable Projects Support SECU Members
SECU members give at least $12 each year through the monthly dollar checking account fee. With more than 2.6 million credit union members and nearly 1.6 million checking accounts, that adds up to a significant sum.
But many members want to give more than $12 per year.
"We have members who want to give more than $1 per month, so they donate $20 a month or indicate in their will that they want to leave resources to the foundation," Campbell said. "A lot of members are excited about the work we're doing and want to give even more."
Members are excited about giving to the foundation because their money stays in their community. The board of directors supports projects connected to what credit union members want — and often focuses on projects that help members.
"We receive around 100 letters of interest every year, and we fund about 20 of those with large-scale and small-scale grants. And 17 years later, we are looking at that map of North Carolina and those needs that our members have statewide," Campbell said.
Since its creation nearly 20 years ago, the SECU Foundation has helped organizations develop projects that bolster North Carolina. The foundation's four pillars of support have guided it in developing programs that help people who may not have otherwise received assistance.
"We wanted a foundation that mirrored our outreach to North Carolina. We wanted to fund key areas of needs our members have throughout the state," Campbell said.