Experts share their tips and advice on BadCredit.org, with the goal of helping subprime consumers. Our articles follow strict
editorial guidelines
.
In a Nutshell: Prodigal develops AI solutions that loan servicers use to optimize operations. Its products listen to and analyze phone calls with clients to automatically create appointments or leverage data points to build relationships with customers. The AI also automates paperwork that is necessary following calls and sorts it so it's easily found later. Because Prodigal's applications provide effective solutions to build connections with customers while staying compliant with stringent regulations, we are awarding the company our Editor's Choice™ Award.
Lenders don't look for short-term gains. Loans are usually long-term commitments, and lenders want to build relationships with their clients to keep their business.
Prodigal is modernizing how lending and loan collecting works. Using AI and real-time data collection, Prodigal provides loan service providers with the tools to maximize effectiveness and efficiency. Its AI listens to phone calls and analyzes them, ensuring full call coverage so that every call matches the top standard.
Prodigal CEO and Co-Founder Shantanu Ravi Gangal started as the head of data science and analytics with Fundbox, a company that specializes in providing working capital to small businesses. While working with Fundbox, Gangal realized that so much data was left behind and unused after the company signed on a small business.
"The lenders benefit because none of their customers are in the short-term game," Gangal said.  "All of these relationships have been around for decades. Businesses would rather want to do something right today because it will pay them back in the future."
Gangal believed that you could use the information about borrowers, such as how they go about their lives and their business, to optimize operations. Gangal co-founded Prodigal with his partner, Sangram Raje, in 2017 to automate those analytics processes.
Prodigal's benefits are twofold, offering lenders and loan collectors optimized data collection and analysis, while saving companies money and boosting profits.
Technology Enables Personalized Experiences
All lenders should focus their efforts on the borrower experience. Without a good borrower experience, there are no customers. The problem Prodigal looks to solve is the reliance businesses have on their agents, who often don't have enough information.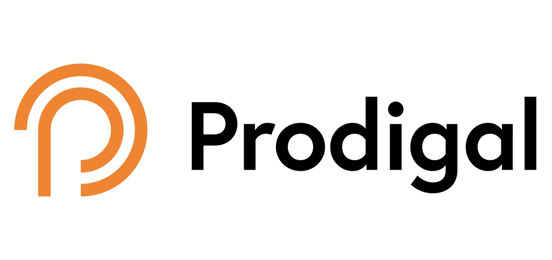 Agents are not incentivized the same way business owners are and focus more on call volume while not fully understanding a customer's situation. Prodigal provides that transparency so agents are on the same page as the business.
Business owners can see what agents are doing and can coach them in real time on what to say and how to go about a call, optimizing calls and making them more efficient.
"This leads to a much better outcome for the borrower," Gangal said. "What we found is that being transparent resonates a lot with our customers."
Businesses can use Prodigal's technology in several different applications. The most popular use cases are for quality assurance or regulation purposes. Prodigal currently has two solutions it provides, Notes and Voice. 
Notes listens to phone calls and sorts the data in text format for note keeping, and Prodigal's AI scans it for relevant information, such as appointment dates or key details, that will drive effective conversations in the future.
Voice monitors agent performance in a quantifiable way and makes sure agents follow regulations for loan collecting. Voice analyzes calls on more than 60 parameters and provides a score and tips on where agents can improve. It also allows automation of call review processes.
Business owners and agents can be confident that they are providing top-notch service at every point in a call. In doing so, a variety of productivity measurables improve, such as calls per day, dollars collected per day for collection agencies, and number of credit applications underwritten in a day for lenders.
Companies and businesses can request a demo to see how Prodigal's platforms can make their operations more efficient.
Automating Repetitive Tasks and Reducing Paperwork
The process of lending and collecting on loans has several pain points, and unfortunately, there is no one-size-fits-all solution to those issues. But Prodigal helps lenders and collectors identify the pain points and provides insights across interactions to create results.
Prodigal said people often call lenders and collectors to provide information about themselves, but because an agent is in a rush or doesn't have the proper methods to collect that information, it falls through the cracks. Prodigal picks up that information and makes it useful.
"Someone will say they think they can actually step up payments because they're starting a new job," Gangal said. "That tells you a lot about what kind of a person they are. Information like a customer starting a new job can actually help you underwrite them for bigger, larger lines of credit."
Agents can focus time and energy on accounts that are most receptive to outreach based on prior information collected through Notes. The data from phone calls is captured and delivered in a way that can be analyzed and processed at scale. Notes summarizes everything that was said on the call and indexes it.
"If I move houses and give you my new home address, you don't have to rely on the agent to take it down accurately," Gangal said. "We do the note taking and real-time verification of the address. In other cases, if someone says they're in the car and can't really speak, Notes sets up a calendar reminder for you to be able to do that."
Prodigal's solutions also help businesses that are struggling to hire new employees for certain roles. Companies can instead purchase the Notes software that replicates the job most of those new hires would do. Current lender or loan collector employees are more likely to stay because the software eliminates repetitive tasks from most jobs and allows them to focus on improving conversations and relationships.
Earning Lifetime Customers Through Better Practices
The loan and collections industry employs millions of people around the world. But it takes only a few rogue actors to give an entire industry a bad name.
Prodigal helps businesses identify rogue actors using the behavior feedback in the software. Their behavior is monitored and businesses have access to the performance feedback, making sure bad calls do not go unnoticed.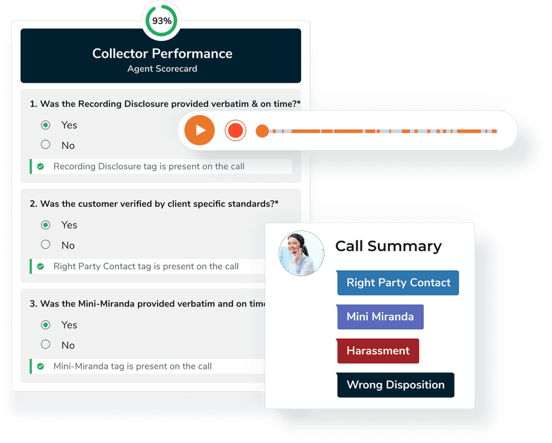 "Lenders feel secure that they are in compliance, consumers benefit knowing that they're going to get the best advice every time," Gangal said.
Prodigal helps agents understand that it is in their best interest when the consumer completely understands what is going to happen throughout a call. That behavior helps consumers and will increase their loyalty to a lender.
The technology at work relies on real-time information and AI to make decisions. Prodigal is looking to further its advancements in the space to tackle credit scores, which the company said has stayed stagnant over the last century.
"Credit reporting is one of the topmost concerns a lot of people have," Gangal said. "An inadvertent or wrong credit report hurts people and anyone using it loosely or not giving the right disclosures to the consumers opens them up to trouble."
Prodigal believes that applying for credit should be a personalized experience. Someone who has made financial missteps but is starting a new job should be given a closer look. Prodigal also believes that different debt, such as credit card, student, or car debt, should not impact each other.
"Creating dynamic consumer insights in real time is the future we're building," Gangal said.