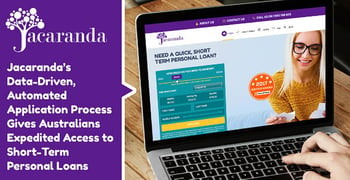 Experts share their tips and advice on BadCredit.org, with the goal of helping subprime consumers. Our articles follow strict
editorial guidelines
.
In a Nutshell: When an emergency arises and money is short, fast access to funds can make all the difference. Jacaranda Finance offers short-term personal loans from $2,000 to $4,600 for Australians in need. Borrowers can apply online in a few minutes, and the automated process means loan approvals in about an hour. Since these loans are meant to provide emergency funds, they're available to consumers representing a broad range of the credit spectrum, even people receiving government benefits or who have declared bankruptcy. As Comprehensive Credit Reporting is implemented, Jacaranda looks to offer greater financial inclusion, providing people in need with funds and a means of improving their credit scores.
When you need money fast, you need it fast — like that inevitable morning when you wake up late for work to discover your car's transmission has finally given up the ghost.
You don't have the cash on hand or access to enough available credit to pay for the repairs. But, if you don't get it fixed, you won't be able to get to work, so you won't be earning the money you need to pay for repairs. What you need is a small loan — only a few thousand dollars — but you need it right away.
People need access to emergency loans for many reasons: unexpected moving expenses, vehicle repairs, and emergency medical expenses, to name a few big ones. In these and other urgent situations, expedited access to funds can play a decisive role in continued health and happiness.
Jacaranda Finance specializes in short-term personal lending, with loans typically from $2,000 to $4,600, paid out within 24 hours. Jacaranda's repayment periods of 12 to 24 months are longer than those of payday lenders, making it easier for the borrower to pay back loans.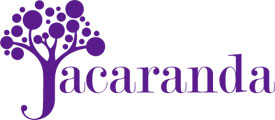 To keep costs low and the process efficient, Jacaranda leverages machine learning to automate its assessment of a borrower's data-based application. It also employs the latest, safest banking and identification technology to obtain read-only bank statements within seconds.
"We use a custom-built system that allows us to verify a client's financial situation in two minutes rather than two days," said Daniel Wessels, Founder and CEO of Jacaranda Loans.
About half of Jacaranda's business is from returning borrowers, so the company places a high priority on service and customer satisfaction. Even though the application and approval process are automated, staff members are still on hand six days a week to answer questions about existing loans, help troubleshoot for borrowers who experience application problems, and ensure everyone can access funds when the need arises.
Approval Within an Hour and Access to Funds Within a Day
In an emergency situation, speed is crucial. Even if it's not an emergency, no one wants to wait around, wondering if their loan has been approved. That's why Jacaranda's automated process typically provides loan applicants with an outcome within an hour of applying.
Applications require only about four minutes to complete, giving borrowers flexibility to apply at their convenience. In 93% of cases, the response time is less than an hour. Other applications make take longer if Jacaranda needs to verify any information. If an application is submitted outside normal hours, the borrower will be contacted within two business hours of the start of the next business day.
Jacaranda releases funds directly into the borrower's bank account within an hour of approval. Loans approved before 5:30 p.m. are generally available the same day. Otherwise, they're usually available within 24 hours.
"It's definitely our fast processes that set Jacaranda apart from other short-term lenders," Wessels said.
Access Up to $4,600 in Emergency Funding
Jacaranda's website features an easy-to-use interface. To get started, borrowers need only set the slider to the desired amount of their loan.
Small Amount Credit Contracts offer $300 to $2,000 for a 20% establishment fee and a 4% monthly fee with a repayment period of 12 months. Medium Amount Credit Contracts in amounts from $2,001 to $4,600 are also available for a $400 fee and 48% APR. These also require the borrower to provide a car, motorbike, boat, or caravan as security. Terms for these loans span 13 to 24 months.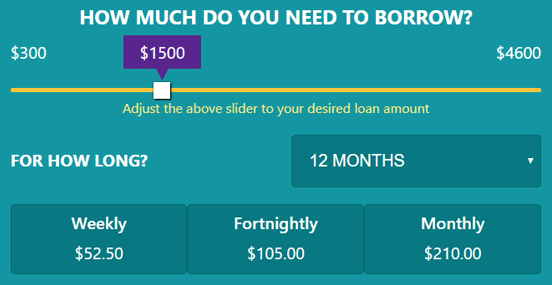 After selecting an amount, applicants choose their desired repayment period. The app shows the weekly, fortnightly, and monthly payments for their selected term, letting borrowers assess the cost before applying. If they find it affordable, they can click through to the formal application.
The company will ask for valid contact information and the purpose of the loan during the application process. It will also use an automated check of each client's personal data to expedite the process but, in some cases, requires further identification, such as a driver's license, birth certificate, or passport.
Jacaranda also requires the applicant's internet banking credentials, employment information, and the MyGov account credentials of applicants receiving Centrelink payments. This information enables the system to automatically verify the applicant's regular income for the past 90 days, assess his or her ability to repay the loan, and avoid any undue financial hardship on the part of the client.
Broad Eligibility and an Ethical Approach Allow Jacaranda to Help Those in Need
Jacaranda accepts applications from Australian citizens and permanent residents 18 or older. Even those who have experienced credit problems in the past may qualify for a short-term loan.
People with outstanding loans (whether from Jacaranda or another lender) or who have declared bankruptcy are also eligible to apply. As long as they're currently in a stable financial situation, they may qualify with Jacaranda.
Jacaranda's loans are available to people receiving government benefits. The lender accepts nearly all types of Centrelink payments, including aged care pensions, disability pensions, carer's allowance, family tax benefit, veteran's allowance, widow or widower's allowance, and farm household allowance. The only exceptions are Newstart and Youth Allowance, which are considered temporary sources of income.
Watch on
When considering a loan, Jacaranda evaluates the borrower's credit history, as well as any other active applications and loans with Jacaranda and other lenders the borrower may have. It will also review the applicant's income and spending habits for the prior three months to assess his or her ability to maintain payments through the life of the loan.
These measures help Jacaranda avoid issuing a loan to someone unable to meet its terms and conditions. At the same time, they ensure any adult in a solid financial position can rapidly obtain a loan when an urgent need arises.
A Continuing Commitment to Financial Inclusion
Jacaranda will soon offer Large Amount Credit Contracts of between $4,601 and $15,000, and borrowers will still be able to apply through the same quick, simple online process. And a wider range of consumers may soon qualify for lending thanks to Comprehensive Credit Reporting reforms.
As of July 2018, the Australian government requires credit scores to reflect positive repayment histories as well as loan applications and defaults. A consumer's record of timely repayment can help offset negative marks from denied applications and failure to make payments. This balanced information will help lenders make fairer decisions when considering applications.
While the government mandate is still being implemented, the Big Four banks must supply 100% of their credit data to credit bureaus by July 2019, according to a report by Canstar, Australia's largest financial comparison site. As positive information becomes part of credit reports, more consumers may have better access to credit. And better access to credit means even people with imperfect histories will be able to improve their scores by purchasing and repaying loans.
"Jacaranda is all about financial inclusion," Wessels said. "We're counting down the days until positive credit reporting comes into play so consumers can fix their credit histories easier and faster."