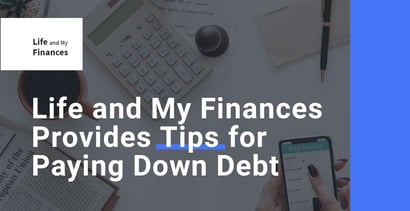 In a Nutshell: Derek Sall has conquered debt twice in his adult life, and he now shares his experiences and expertise through Life and My Finances. The blog teaches readers who struggle with debt how to pay what they owe and move on with their lives. The first step Sall recommends is budgeting and cutting as many unnecessary expenses as possible. The blog also shows readers how to find additional sources of income to help pay off that debt faster. Sall also includes an array of tools that provide deeper insight into people's financial situations so they can find the motivation and information they need.
Right after college, Derek Sall got married and moved to an apartment in Boca Raton, Florida. Sall worked while his wife enjoyed a life of leisure. Everything seemed ideal for a couple of months, but then, the financial reality set in.
"I realized as I checked our accounts, we were actually going backward instead of forward," said Sall, Founder of the Life and My Finances blog. "And it didn't feel like we were living lavishly. But living on one entry-level income in a fairly expensive area just didn't work."
After his wife started earning an income, the couple managed to pay off their debt before moving to Michigan to be closer to family. Both hoped that newfound financial independence and a change of scenery would be the start of a brighter chapter in their lives — but it wasn't.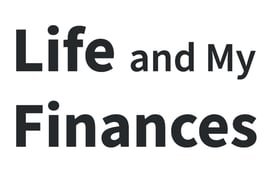 The couple ended up separating, and the divorce left Sall facing debt again. It was a position he'd hoped never to find himself in again.
"That really drove me to do the next thing, which included getting out of debt again," Sall said. "I hated debt in the first place."
Regaining his financial independence took Sall down a winding path of cutting expenditures and finding new ways to make money. At one point, he even mowed lawns, one of which belonged to his nephew. That's when Sall decided to stop cutting grass in 90-degree heat and start a blog to share his financial knowledge.
Today, Life and My Finances is a repository of his years of accumulated experience and wisdom. Sall shares tips, insights, and tools, including budgeting, increasing earnings, and paying off debt, that help others with the problems he once faced.
Budgeting Can Free Up Money to Pay Down Debt
Sall's first tip for freeing up money to pay off debt is to cut expenses. This common advice is often more easily said than done because it requires scrutiny of monthly bills and spending. But the benefits can be significant.
Consumers can analyze their last six months of bills and see how much they pay for their phone or car insurance. Then, they can ask themselves questions about what they need and find opportunities to scale back and save. Sall significantly cut his spending by asking those questions.
"I took down my expenses by at least $500 a month," Sall said. "I was living on just like $460 a month."


For non-recurring expenses, Sall recommends a simple solution: Make it more challenging to spend money. If consumers head to the store to buy a gallon of milk, they can only take enough money for that purchase and leave their wallets in the car.
If they think of something else they need while in the store, they could go out and get more money. But if that extra purchase isn't worth the effort, then it's probably something they didn't need.
"Chances are you're probably not going to do that," Sall said. "You're going to think about it a couple of days and then realize you don't need it anymore."
Monetize Hobbies and Skills for Extra Income
Cutting expenses is only half the equation. Diverting money to pay down debt is good, but the debt will disappear faster if people increase their earnings.
That doesn't mean someone needs to go out and find a higher-paying job or work a second job. People can make money in their spare time by doing something they enjoy and excel at. For Sall, that side hustle was flipping used cars.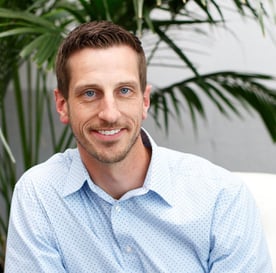 "My dad was a car dealer," Sall said. "I didn't learn so much about working on cars, but I knew a lot about the value of cars. I knew if I saw a car listed for $5,000, it was worth probably $6,000 or $7,000. Plus, I had good negotiating skills."
In those types of ventures, knowing the risks is essential when making deals and turning a profit. Thanks to Sall's knowledge, he averages $800 to $1,000 per flip, and all of that money went toward paying off his debt.
Sall also has a background in personal finance, so the topic was an obvious choice when he started a blog. Work in finance was hard to come by when he launched it in 2008, so Sall decided to put his knowledge and enthusiasm to work for himself rather than a firm.
"It was a good way for me to keep myself sharp with finances, and as a way for us to make some extra money," Sall said. "Blogging wasn't producing a great income, but I started networking with other bloggers, and I found out they want more articles, and they'll pay $10 for just a simple 500-word article. I've learned to write really fast. I could get four or five articles pumped out in an hour or something — just simple ones — and make $40 to $50 an hour."
Free Tools Help Put Personal Finances Into Perspective
Sall was strongly motivated to pay off his debt, and he had the financial savvy to make a plan and put it into action. While many people also feel the same motivation, they may not know how to start working toward their goals. That's why Sall also provides several financial tools to help them strategize.
One is the Debt Snowball Tool. It's named after a debt payment strategy in which consumers list all of their debts and devote funds to paying off the smallest ones first before progressively moving on to the larger ones. The tool helps users lay out all their obligations, calculate the minimum payments they need to make each month, and determine the lump sum they can contribute initially to start paying them off.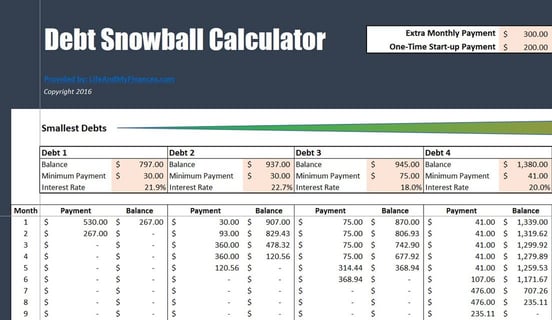 Another is the Spending Comparison Spreadsheet. Users enter their take-home pay and compare it to what Sall calls a "broke budget and a rich budget." That allows them to compare their spending habits to those who live frugally and those who live lavishly and see how their budget stacks up.
"That could be a cool tool just to gauge yourself," Sall said. "Am I spending like those who are broke, which is essentially those that don't move forward? Or am I spending like someone that will become wealthy someday?"
Another unique tool is the Wasted Retirement Spreadsheet. A co-worker of Sall's who purchased a new, top-of-the-line SUV inspired the tool. Those tens of thousands of dollars in payments could have gone to a retirement fund, and over the next 20 years, would have accrued significant interest. On the other hand, the SUV is a luxury item that started depreciating upon purchase.
"Instead of retiring at 65, now maybe you have to retire at 71 because he bought that sweet car," Sall said.
Getting Out of Debt Begins With the Right Motivation
Many people disregard their debt and their financial futures — until a drastic event occurs. Sall said that often provides the motivation to act.
"A lot of the people that are successful getting out of debt either become afraid of something or mad about something," Sall said. "They get into a situation, and they say, 'Wow, I can't pay my bills; this has never happened before.' And that just flips the switch."
According to Sall, it's hard to know what will flip that switch. Maybe someone loses their home insurance because they don't have enough savings to make necessary repairs and renovations. Or perhaps it's just shock from sitting down with their finances and realizing that, at the current rate, they can't retire at 65 — if ever.
"Once you make that decision to move forward, you've already done 50% of what it takes to get out," Sall said. "At that point, you just start to think about the simple things. How do I reduce my spending? How do I increase my income? And that's pretty much it."
Sall knows the process well, and Life and My Finances draws on his experiences to help others in similar situations. People can follow his example and make strides toward paying off their debt and reclaiming their financial independence through his advice and tools. And Sall himself is living proof of its effectiveness.
"I flipped a couple of cars," Sall said. "I wrote articles. I tried to do more than blog. And I got completely out of debt."
Advertiser Disclosure
BadCredit.org is a free online resource that offers valuable content and comparison services to users. To keep this resource 100% free for users, we receive advertising compensation from the financial products listed on this page. Along with key review factors, this compensation may impact how and where products appear on the page (including, for example, the order in which they appear). BadCredit.org does not include listings for all financial products.
Our Editorial Review Policy
Our site is committed to publishing independent, accurate content guided by strict editorial guidelines. Before articles and reviews are published on our site, they undergo a thorough review process performed by a team of independent editors and subject-matter experts to ensure the content's accuracy, timeliness, and impartiality. Our editorial team is separate and independent of our site's advertisers, and the opinions they express on our site are their own. To read more about our team members and their editorial backgrounds, please visit our site's About page.