Experts share their tips and advice on BadCredit.org, with the goal of helping subprime consumers. Our articles follow strict
editorial guidelines
.
In a Nutshell: Freedom Mortgage aims to help more borrowers purchase their first homes. One of the team's priorities is to educate individuals with poor credit scores about ways to boost their financial standing and find mortgage products for which they qualify. The mortgage lender also offers a Close-on-Time Guarantee and a service that alerts prospective borrowers about lower interest rates. Ultimately, the Freedom Mortgage team takes pride in guiding borrowers through the often-confusing process of buying a home. 
Some individuals with credit problems don't think they'll ever realistically secure a mortgage loan. But Mike Patterson, Freedom Mortgage's Chief Operating Officer, reminds would-be borrowers there are opportunities to land mortgages at any credit score, as well as proven strategies to improve low scores. 
Patterson and the Freedom Mortgage team aim to educate prospective homeowners about all of their loan options. For example, loan advisors may suggest borrowers take steps to reach a certain credit score to achieve more desirable loan rates. They may also talk to clients about different types of loans, including FHA, VA, and USDA loans—all backed by the U.S. government. These programs often require zero to very little down payments. 
"We have borrowers in many different situations. Those who want to pay zero down, some who want to make a large down payment, and, at the same time, we work with borrowers with low or high credit scores and everything in between. We can help borrowers find a product that fits them in the long run. It's not always just about a short-term, lower interest rate," Patterson said.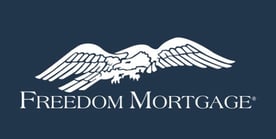 Patterson offers plenty of wisdom to help would-be homeowners decide on the loan that best suits them. First, he suggests they identify how much they want to pay each month and then secure a credit report if they don't have one already. 
Those who'd like to purchase a home can enter these details into a mortgage calculator, like the one available on Freedom Mortgage's website, that tells them how much house they can afford.
Patterson also advises would-be homeowners to pay attention to fluctuating home prices and interest rates when preparing to make a purchase. 
"I encourage home shoppers to use these calculators to look at the bigger picture to help make the best decision. For instance,  knowing the interest rate went up 3% may seem like now is not the time to purchase a home. But that home you were competing for in a tight market when interest rates were lower, has now come down a little bit in price. What matters is what you can afford to pay every month," Patterson said.
If would-be buyers enter the mortgage conversation with that information, they can be better prepared for the type of loan product they need.
A Tradition of Service and Loan Choices 
Freedom Mortgage is able to offer such useful loan advice because it has operated for more than 30 years. In 1990, Stanley Middleman, Freedom Mortgage's sole owner, saw an opportunity in the Northeast, where, at that time, interest rates were high, at around 10%.  
Middleman wanted to help consumers save money while guiding them toward their homeownership goals, so he started Freedom Mortgage to help people afford houses at cheaper prices, secure lower payments, and foster homeownership in communities.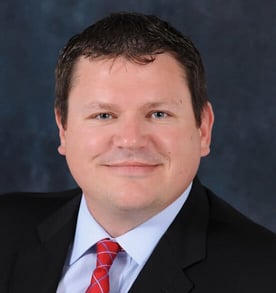 "We're one of the largest first-time home buyer lenders out there. We want to hold your hand during that process and make sure we're giving you all the information you need to make the largest financial transaction you've ever made," Patterson said. 
"Still today, we want to let your home become a part of your asset as you continue to move forward in your life," Patterson told us.
In addition to FHA, VA, and conventional loans, Freedom Mortgage offers appealing products for first-time buyers. For instance, renovation loans let homeowners buy more affordable fixer-uppers and make their own improvements. 
Within its Purchase Promise, Freedom Mortgage guarantees to close a loan on a specific date, as long as borrowers meet certain parameters. 
"We're all about meeting your deadlines, securing the best rate at the lowest cost, and closing the loan on time. That's the most important piece about the mortgage process. You've decided you want to be in that home, you've decided on that interest rate, so it's our job to make sure we close that loan at the time you've set," said Patterson. 
Developing Resources for First-Time Homeowners 
Freedom Mortgage helps would-be borrowers improve their credit scores while also giving first-time buyers resources to understand the process. A home is the biggest asset most people ever buy, so it's important they learn how the process works, from escrow to mortgage repayments. The Freedom Mortgage team's goal is to ensure borrowers know what they're getting into.
"We try to educate our borrowers through a wealth of resources on our website around home affordability, escrows, escrow analysis, and all those things that are a part of the homebuying process," Patterson said. 
After individuals purchase their homes and become a Freedom Mortgage customer, they are automatically enrolled in the Eagle Eye program. This alerts customers if rates go down and there's an opportunity to save money. Freedom Mortgage continues to keep its customers informed about their home loans, including refinancing, cash-out refinancing options, and annual escrow reviews. 
Freedom Mortgage is committed to its borrowers and uses feedback from them to update the resources available on FreedomMortgage.com. Each month, the company updates its website based on feedback about the resources that helped borrowers the most. 
Freedom Mortgage: Adapting to Trends in Lending
Since Freedom Mortgage started three decades ago, the team has stayed abreast of new trends in the loan landscape. Today is no different, especially as mortgage expectations change rapidly in the post-COVID-19 world. 
Patterson said that one of the most significant trends has been the widespread adoption of digital technology in what has traditionally been a paper-based industry. What the team continues to see is more borrowers willing to use electronic transaction methods. 
"That's a win for the consumer and for lenders. It gives them flexibility, because a lot of what we look at in our mission of fostering homeownership is making the process as easy as possible," Patterson said. 
Another trend is that homeowners are increasingly using FHA and VA mortgage products. Many would-be borrowers don't know about these options, even though these loan types comprise 25 to 30% of the market. 
Some parts of the country offer down payment assistance programs that help borrowers buy homes by putting as little as 3% down. Some programs don't require borrowers to have down payments at all. 
"There's still a lot of inaccurate information out there that states a 20% down payment is needed to get a mortgage for purchasing a home, and that's just not the case. Many lenders, government programs, and conventional programs are available to help homebuyers get in a home with little-to-no percent down," Patterson said. 
From educating new homeowners to offering flexible loan products, Freedom Mortgage works hard to ensure borrowers are, as Patterson puts it, "customers for life." Many clients stay with the mortgage broker as they buy or sell houses, refinance, or renovate their properties. 
"Freedom Mortgage supports our customers and we're here for all those across the country seeking to purchase a home. We can also assist with refinancing a home loan or with a cash out refinance, enabling our customers to have the money to tackle home improvement projects. We're readily available to help so reach out to us with whatever financing needs you may have."