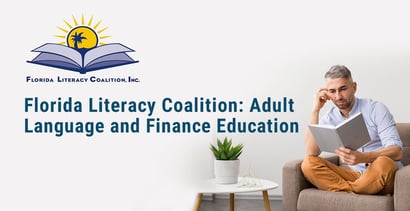 In a Nutshell: Education is a crucial component of personal and financial stability, but many adults in Florida lack or don't know where to turn for access to those resources. The Florida Literacy Coalition provides literacy materials and training to teachers and tutors who work with adult learners. That education can help people improve their competency in various areas and find productive, well-paying careers. And partnerships provide adult learners with access to specialists who convey more in-depth knowledge, ensuring they can advance their personal, financial, and social wellness.
As with any exam, earning a driver's license is a test of personal competence. People must complete the test with no assistance — including from interpreters or translators. That can present particular challenges for people who speak English as a second language because it requires knowledge not only of driving but also fluency in English.
Jianjun Oosse emigrated to Florida from China in 2014 in her early 60s. After living in the state for three years, she finally felt confident enough to tackle that challenge. She sat down with a study booklet, copied unfamiliar and difficult words onto index cards, recited them, and memorized them so she wouldn't struggle with terminology and could focus on the exam.
For Oosse, passing the test and receiving her license was much more than a demonstration of proficiency behind the wheel; it was a testament to her hard-won proficiency with the English language.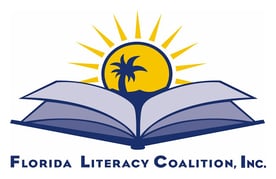 In her essay "A Rugged Sunny Road," she wrote: "I'm able to proudly declare to everyone: I've passed my reading difficulty."
"Adult literacy is a significant issue in the U.S.," said Heather Surrency, Florida Literacy Coalition Health and Financial Literacy Coordinator. This especially true in Florida which ranks below the national average in literacy and numeracy skills.
The Florida Literacy Coalition works with more than 300 adult education and family literacy providers in the state, supporting teachers and volunteers with training and program development resources. Those providers help adult learners overcome language-based obstacles that may impede social, career, or financial advancement.
The coalition and its partners encourage learners to build essential skills to achieve success and stability in their professional and personal lives.
"Adult education students in Florida come from a variety of backgrounds and educational levels," Surrency said. "Some are learning English as a second language while others are working toward a GED. What they all have in common, is the desire to improve their basic literacy, comprehension, and numeracy skills."
Literacy and Numeracy Rates Lag in the Sunshine State
According to ProLiteracy, 1 in 6 adults in the United States drop out of high school annually. Approximately half of the 2 million immigrants who come to the United States each year lack a high school education and aren't proficient in English. And 75% of state prison inmates don't possess a high school diploma or equivalent certification.
The lack of English language proficiency is a serious obstacle across all of those groups, and it hurts the economy as a whole.
"It affects all of us in terms of the productivity of our state," Surrency said. "That's why we think it's so important to make sure every adult in Florida, and the United States, has the opportunity to pursue their education. Literacy affects a person's health, employment, and financial well-being."
According to the National Center for Education Statistics, 58% of working-age adults (ages 16 to 70) in Florida lack standard proficiency in reading comprehension and reasoning, and 70% lack standard proficiency in mathematical operations and interpretation. In both cases, those scores fall below the national average, putting Florida's workforce at a significant disadvantage.
The Florida Literacy Coalition reports that of the 10 Florida counties with the lowest adult literacy scores, eight are among the 10 poorest as measured by the number of residents living below 150% of the poverty level. The key to improving individual, community, and state prospects is adult education.
The Florida Literacy Coalition's goal is to raise lagging proficiencies and improve literacy in various areas — including health and finance.
Financial and Health Education Boost Career Opportunities
The Florida Literacy Coalition calls its approach to improving general literacy by incorporating health and financial information into its curriculums "contextualized learning." Adult learners will tackle reading comprehension, vocabulary, and general language skills through content targeted at improving professional and personal health and well-being.
As Health and Financial Literacy Coordinator, Surrency focuses on those areas. She curates content to help adult learners develop literacy skills while building their knowledge of health and finance.
"They're learning about numeracy and math by developing budgets or reading credit card statements, for instance," Surrency said. "They may gain new vocabulary while learning how to fill out a health history form at a doctor's office."
In addition to education, the Florida Literacy Coalition works with Career Source and other workforce development agencies to connect learners to opportunities that offer reasonable wages and benefits with minimal training.
"That's the first step in their process of increasing their earnings," Surrency said. "And then, we continue to help them find high-demand job opportunities in the state."
High-demand jobs include trade jobs in computing, IT, and healthcare fields that don't require a bachelor's degree.. Positions in those sectors often offer well above minimum wage and healthcare benefits, and many require only two years of training or less.
"We are trying to help students not just get their GED but also move toward having a more stable living-wage job with benefits," Surrency said.
Connecting Adult Learners with Teachers, Tutors, and Subject-Area Experts
The Florida Literacy Coalition provides professional development and resources for educators who provide direct instruction to adult learners. The coalition also establishes and maintains partnerships to provide even more in-depth education.
Part of Surrency's role is to find and supply high-quality learning resources and develop lesson plans for teachers and tutors. Not every educator is a financial or health expert, and the Florida Literacy Coalition doesn't expect them to be. But if they're proficient in the fundamentals, they can pass that crucial knowledge along to adult learners.
"If we can empower some of these teachers to provide basic level information to their students, we're going to reach more people that way," Surrency said.
Watch on
And the Florida Literacy Coalition partners with professionals who provide more advanced expertise when adult learners are ready. Wells Fargo is a significant partner that plays a vital role in moving financial literacy beyond what non-specialist teachers and tutors can offer.
Financial capability is an area of particular focus for adult learners. It is an emerging field of financial literacy that focuses on the progressive development of financial knowledge and skills throughout life, rather than giving all of the information at once.
Financial capability starts small with things like how to read a paycheck and how to fill out a tax return and moves on to saving for retirement and a child's education.
"There's so much to know," Surrency said. "We think people should start small and learn as they go throughout their lives."
Florida Literacy Coalition: Helping People Overcome Emerging Challenges
Oosse wrote that, although she is proficient with written English, she still struggles with conversational English. But she continues to improve to become a fluent listener and speaker, just as many others like her strive to naturalize and improve their literacy skills.
The COVID-19 pandemic of 2020 has made that education a little more complicated. The second quarter of 2020 saw a massive shift in the educational paradigm as public health concerns restricted learning to online-only platforms. However, those may not be accessible to everyone.
"It's especially challenging for our adult learners," Surrency said. "Many of them don't have electronic devices at home. They may have been using computers at school or the library. Not everybody has devices or internet access. We've all heard the term 'digital divide,' and I think COVID-19 has highlighted what that truly means."
According to Surrency, many of Florida's adult learners work low-wage jobs in the tourism and agricultural industries, which have been hit particularly hard by lockdowns and social restrictions. Many of the coalition's educators are now focused on helping those learners meet basic needs, including obtaining low-cost internet service, figuring out how to pay bills, and finding food distribution locations.
The Florida Literacy Coalition hosts both a health and financial resource assistance page where visitors can find information about fundamental rights, housing resources, navigating conversations with bill collectors, and even receive free financial counseling.
"What's struck me working with students is their strong will to succeed," Surrency said. "These students work so hard. Many of them balance jobs, family, and other obligations while also trying to complete their education. I find it pretty impressive."
Advertiser Disclosure
BadCredit.org is a free online resource that offers valuable content and comparison services to users. To keep this resource 100% free for users, we receive advertising compensation from the financial products listed on this page. Along with key review factors, this compensation may impact how and where products appear on the page (including, for example, the order in which they appear). BadCredit.org does not include listings for all financial products.
Our Editorial Review Policy
Our site is committed to publishing independent, accurate content guided by strict editorial guidelines. Before articles and reviews are published on our site, they undergo a thorough review process performed by a team of independent editors and subject-matter experts to ensure the content's accuracy, timeliness, and impartiality. Our editorial team is separate and independent of our site's advertisers, and the opinions they express on our site are their own. To read more about our team members and their editorial backgrounds, please visit our site's About page.