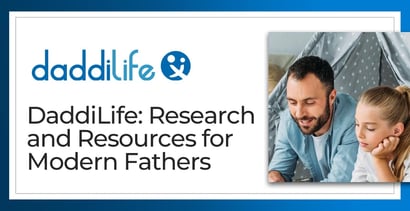 In a Nutshell: DaddiLife is an online platform that guides modern dads through the changing landscape of fatherhood. As fathers in the U.S. and the U.K. seek a balance between work and family life, and emphasize spending more time with their children, their financial situations are also changing. DaddiLife provides a slew of cost-effective activities dads can do with their kids to help accommodate those shifting ideals. And its resources have become increasingly important as the roles of men and women continue to evolve, both at work and at home.
In 2014, nine-year-old Alina Morse figured out a way to make healthy, sugar-free lollipops that wouldn't damage teeth. Today, her confectionary creations — called Zollipops — are sold at Whole Foods, Walmart, Target, Burlington, and Walgreens, among many other retailers across the United States.
Morse became CEO of her own multimillion-dollar company, Liquid OTC LLC (LOL), before being old enough to get her driver's license. Her sister Lola served as the initial taste-tester, created the brand name, and now manages the company's YouTube channel. Her mother Suzanne serves as stylist, organizer, and coach. And Alina's father Tom has been her manager since the beginning.
Morse's story illustrates the benefits of inspiring children to pursue their passions early on. It also shows the more active role many fathers are taking in their children's lives.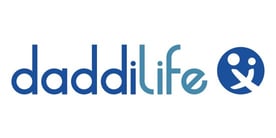 "When it comes to fatherhood, we are shaking up previous stereotypes of being a secondary parent," said Han-Son Lee, Founder of DaddiLife. "I don't think it's necessarily an age thing. It's an attitude thing."
DaddiLife is, at heart, a community of dads helping dads. It works with around 50 writers and a handful of full-time content creators who produce articles on parenting, health and wellness, work, and other dad-related topics.
"DaddiLife is a platform for modern-day fatherhood with a community of just under 150,000, including many millennial dads," Lee said.
Fathers can learn from others on the platform and find information about the generational shift encompassing culture and eclipsing old norms. These societal progressions may also affect family finances and relationships between parents and children in unprecedented ways.
Research Illuminates the Changing Social Role of Dads
In 2018, DaddiLife published its Dad Index, the results of a survey of 1,200 millennial dads across Great Britain. The research set out to discover fathers' involvement in parenting activities and their role as consumers.
The report emphasized the changing roles of fathers in families and found that dads are taking on new responsibilities that have financial impact.
"For instance, fathers are taking increased charge of bath time and bedtime, and those fathers are also buying the pajamas and the bath toys," Lee said. "That piece of research showed dads, on average, spend just under £6,000 per year on activities."
Three-quarters of dads surveyed reported increasing financial and mental health pressures involving family, finance, and consumer debt.
A year later, in 2019, DaddiLife released its report The Millennial Dad at Work, which surveyed 2,000 working dads aged 24 to 40. It focused on how shifts in parental involvement are affecting men's work-life balance.
"We found that this generational shift has already started to take place at work even though there are a huge range of barriers," Lee said. "A third of dads had already left their jobs since becoming a dad for the first time and trying to find a better parental balance. We found that almost two-thirds of the people we surveyed had requested some form of flexible working since becoming a dad. They might be working from home, job sharing, or a change of hours."
Those trends seem at odds with the stereotypical role of men in the family and in corporate culture. And that dissonance between personal ideals and established norms is creating new challenges for a generation of dads rethinking the definitions of both family and professional success.
Get Creative with Playtime Without Breaking the Bank
Taking on a more direct role in the family often entails a larger financial responsibility and decreased earnings for dads. That situation can lead to dads saving more money, both in general and for specific activities they want to do with their children.
"In this age of increasing financial restriction and pressure, they have to think a lot more creatively," Lee said. "You see that sort of sense of creativity in big answers to reducing their day-to-day debt."
DaddiLife maintains an extensive Things to Do section to help ease that pressure on dads. It features posts about activities and other ways fathers and children can spend quality time together without spending a lot of money.
One fast, free way for dads to entertain their children, and themselves, is to search through the attic or basement and unearth some of their own retired playthings. Those old toys are new to their children, and they can also provide a fun trip down memory lane.
"One powerful thing I've seen is dads reconnecting with a lot of their old toys, taking them out of the loft, and introducing them to their kids," Lee said. "Old transformers toys, old cartoons, and old characters that dads have a nostalgic connection with can be reintroduced, more cheaply, to children. We've seen loads of examples of that."
Another option is investing responsibly in new activities to share. A particularly useful tactic is to purchase materials that can be reused in new ways.
LEGOs are another reusable and creative form of entertainment for dads and kids. And dads can use the bricks in other novel ways, including number games, and sorting and matching activities. And, quite often, kids and dads just want to build stuff.
"One dad talks about how he used it to create a LEGO world for his son to get him to sleep," Lee said. "He would say, basically, 'If you go to sleep, a new part of your LEGO world is going to be built when you wake up.' It's just a great incentive and a wonderful way to be creative together."
LEGO sets can get pricey, but they can still be a smart investment. The key is purchasing sets that offer a good return on the investment in fun and time spent. Luckily, the bricks lend themselves to that.
"You can break them up, you can build more stuff," Lee said. "If you can afford the initial cost, they can be a great option."
Another versatile and creative way dads are engaging with their children involve teepees, which can be used for playing games and music, reading, and playing outdoors.
DaddiLife has articles on practical ways to entertain kids without racking up credit card debt. The platform even has resources for helping kids start their own business — like Tom Morse did — and educational activities that provide both immediate and long-term financial benefits.
Redefining Success in the Home and Workplace
Two significant factors drive the current landscape for fathers: their changing roles at home and in the workplace and the larger shift toward family equality.
These changes are taking place as women expand and cement roles outside of the home, in the workplace, and in society. These trends have altered traditional financial and social practices.
"We surveyed fathers under the age of 24 over the last few months," Lee said. "In some cases, they're teenagers. Their financial situations were a critical part of what we looked at. And we found some fascinating connections and correlations between their ambition versus a lack of policy development."
Watch on
DaddiLife found about 250,000 stay-at-home dads in the U.K. That proportion has grown more since 2015 than it had since 2000, and there is a similar rise in the United States.
As a result, the role of family breadwinner is becoming more equalized. Modern families are expanding and revising the ideal of male success beyond its traditional bounds, contrary to the stereotype of a mom raising kids while dad works.
"There are more challenges to who that traditional breadwinner is," Lee said. "I think there's still a massive cultural challenge ahead, and that has to start with an understanding of previous generations of parenthood. I think we're getting there."
DaddiLife: Fostering Financial and Family Success
The shift in parenting norms isn't just a passive situation. Many millennials decide to de-emphasize their role as workers and focus more attention on their role as fathers. But they shouldn't make that decision because they feel it's morally righteous or trendy. It should be because it fits the needs of the family.
"This is absolutely not saying that if you are a father who is the breadwinner that that's wrong," Lee said. "I think too often the argument is made that if you're still in that traditional family makeup that's wrong, and it's not. It's got to be something that works for you and your family."
In the end, it is a question of finding balance. A higher-earning spouse should most logically be the one taking on the role of breadwinner, regardless of gender. Unquestioningly accepting traditional roles can lead to financial instability and rising consumer debt, which, in turn, can increase tension and conflict between partners.
Each person's goals and aspirations, as parents and professionals, must be taken into account when dividing work and family responsibilities. Partners having an equal say and sharing responsibilities help strike the right balance.
"If it's best that dads go out, work, and not be the primary caregiver, do that," Lee said. "It's about being open to the fact that there are more ways to do it. And I think as dads are struggling with more and more debt, having those honest conversations with their partners — and themselves — will be a massive step forward."
Advertiser Disclosure
BadCredit.org is a free online resource that offers valuable content and comparison services to users. To keep this resource 100% free for users, we receive advertising compensation from the financial products listed on this page. Along with key review factors, this compensation may impact how and where products appear on the page (including, for example, the order in which they appear). BadCredit.org does not include listings for all financial products.
Our Editorial Review Policy
Our site is committed to publishing independent, accurate content guided by strict editorial guidelines. Before articles and reviews are published on our site, they undergo a thorough review process performed by a team of independent editors and subject-matter experts to ensure the content's accuracy, timeliness, and impartiality. Our editorial team is separate and independent of our site's advertisers, and the opinions they express on our site are their own. To read more about our team members and their editorial backgrounds, please visit our site's About page.