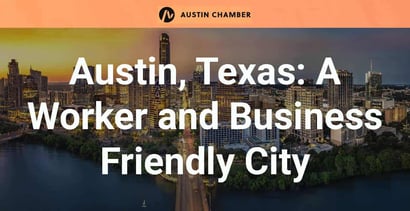 Experts share their tips and advice on BadCredit.org, with the goal of helping subprime consumers. Our articles follow strict
editorial guidelines
.
In a Nutshell: Austin, Texas, is one of the fastest-growing cities in the United States. The city's economic boom is, in part, tied to initiatives the Austin Chamber of Commerce has championed for nearly 20 years. Businesses flock to the city for its tax-friendly status and central location, while many professionals relocate for modern job opportunities. Austin also has a good mix of large and small businesses, recreational opportunities, and diverse housing options that make the city an appealing location for industries and workers. 
As of October 2022, Austin, Texas, was the second fastest-growing city in the United States. The American Growth Project report identified those booming cities based on "industry growth potential; labor flexibility and readiness; skills levels and gaps; and the urban/rural economic divide."
Many well-known businesses have contributed to Austin's growth, including Apple, Samsung, and Tesla. The Tesla Gigafactory, which aims to become the largest net-zero building in the world, will be located five minutes from the airport and 15 minutes from downtown. 
One reason so many businesses move to Austin is because of its many workspace options. Leaders can choose from downtown office spaces, co-working spaces for startups, and even plots of land that can accommodate large-scale development within 30 to 45 minutes of downtown. 

Location also plays a significant role in the city's expansion. Texas' location in the center of the country makes it an appealing place for business, while its temperate climate means that corporations don't typically have to worry about snow or extreme winter weather. Texas is also a more tax-friendly state than many others. 
"We have an engaged business community and a support system. The Austin Chamber advocates on behalf of businesses and their interests, whether that's infrastructure, power, water, or roadways. But we also make sure that we're talking to the government about regulations and other needs," said Bryce Bencivengo, Austin Chamber of Commerce Director of Public Relations & Media.
Through that advocacy, the Chamber has spurred the city to invest $20 billion into a transit project, airport expansion, and a remake of Interstate 35, the main corridor that runs through the city's center. 
Workers Experience the Benefits of Relocating
Austin is such a business-friendly city because so many professionals want to live and work there. As of December 2022, the city had more than 70,000 open jobs. 
"So, despite the influx of people moving to the area, we still have a strong demand for workforce, especially in tech, advanced manufacturing, health care, education, and the hospitality sector," Bencivengo told us. 
The number of job openings in the city is so high because many large companies have opened offices or relocated to Austin. That has led to a diversified portfolio of companies and has solidified the city's reputation as a burgeoning tech hub. Currently, about 1 in 7 jobs the city adds are in the tech sector, Bencivengo told us. 
The city has also diversified its careers in advanced manufacturing, which include automotive manufacturing companies, chipmakers, and semiconductor plants.
And the city has been working to foster that type of business growth for nearly two decades. Back in 2004, the Austin Chamber created Opportunity Austin in an effort to help businesses relocate to and expand in Austin. 


"Next year will be the conclusion of the fourth five-year plan. We can trace back more than 500,000 jobs that have come to the region as part of Opportunity Austin. The city has a strategic plan with the goal of making the Austin region the most prosperous in the country," Bencivengo told us. 
Opportunity Austin has driven considerable growth in the Austin region, with an 85% increase in regional jobs and $43 billion payroll increase since 2004.
The initiative's mission statement lays out the Chamber's goals:
"We are working to boost economic diversification to proactively strengthen the economy, deepen the talent pool through development and attraction, and help to keep the Austin region attractive to entrepreneurs, business leaders, and site selectors," reads a post on the site. 
What It's Like to Live in the City or Surrounding Areas 
Job growth is a significant factor that drives relocation in the city. But professional opportunities are just one aspect of the city's appeal. Austin also offers plenty of outdoor recreation, a robust cultural scene, and an unusual blend of urban and rural lifestyle options. 
The city offers outdoor experiences in the center of the city, including the popular Zilker Park and Barton Springs Pool. Further out from the city center are trails for exercise. Bencivengo recommends the hiking and biking trail around Lady Bird Lake, as well as visiting the largest urban bat colony in North America under the Congress Bridge.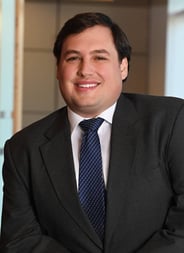 Austin is also well-known for its lively music scene. The city boasts large-scale concert venues and bars where locals can hear live music for free nearly every night of the week.
The city has many shopping opportunities and museums. Locals can browse shops at South Congress and downtown, and check out inexpensive or free museums. Bencivengo recommends the Mexic-Arte Museum and the Texas State History Museum.
More than activities the city offers, locals also appreciate Austin's friendly ethos. 
"I think Austin is a welcoming town; it has a really vibrant spirit. And that's hard to quantify, but it is something that I think a lot of people will say and experience on the ground here," said Bencivengo.
The city also appeals to residents wanting urban, rural, or suburban lifestyles. A 45-minute drive from the city center offers rural living, while residents interested in travel have easy access to the airport. 
"I have lived in both urban and suburban Austin in my 16 years here. And that speaks to your journey as a human, you can live in an urban area when it's the right fit at that time of life and then maybe a suburban area when it's a different time of life," said Bencivengo.
The Chamber of Commerce Promotes Growth in Austin 
Part of Opportunity Austin is making sure that the city doesn't price out residents, as some other metropolitan areas have. Though the fast-growing city faces new challenges based on the economic boom, the Chamber of Commerce is working to create new opportunities for affordable housing. 
"One of the things the Chamber wants to ensure is that we can have a housing stock that lets you live where you want to live. We don't want your lifestyle to be dictated by price. Or I should say, not as much of it. There are options all around the area that more meet the needs of the workers and folks living here," Bencivengo told us. 
The Chamber also promotes a next-generation workforce through its partnerships with independent school districts and local colleges. In the last three years, for instance, Samsung hired 1 in 4 of its Austin-based employees from Austin Community College.


"It has been really valuable for those employers to get people into their workforce and the availability and willingness of our school systems is a big part of why employers are willing to relocate here. The willingness of our local school districts and higher education institutions is a huge part of why we've been successful," said Bencivengo. 
If entrepreneurs want to relocate to Austin to launch a business, they can start by connecting with the Chamber of Commerce. The city isn't only interested in attracting large businesses, either; in fact, more than 90% of businesses in the city are small operations with fewer than 100 employees. 
Small businesses have specific needs that the Chamber cares about, so it often hosts mixers and informational sessions that provide information for owners. For example, the organization recently held an in-depth event on the transportation network in Austin. Local leaders want to keep the business community informed so it can influence the city's infrastructure decisions. 
Everything that the Austin Chamber does is in keeping with the robust and supportive business community in the city.
"Austinites have a collaborative spirit to accomplish things, whether it's business and government or the nonprofit sector. I think that collaborative spirit is a big part of what is great about Austin," said Bencivengo.