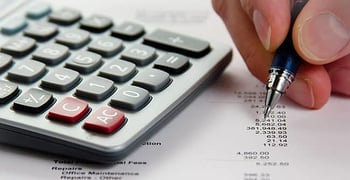 Our popular "How-To" series is for those who seek to improve their subprime credit rating. Our articles follow strict
editorial guidelines
.
A debt problem won't fix itself. If you're serious about getting your debts under control, your first step should be to set up a smart debt management plan.
This will help you figure out your situation and determine how to most effectively pay off your bills so you don't waste any money.
Here's what you need to do to build this type of plan:
1. Order your credit report and see what you owe.
The first step in tackling a debt problem is to figure out exactly where you stand.
Order a copy of your credit report from one of the rating agencies. This document will list all your outstanding debts.
It will say what kind of debts you have, how much you owe for each debt and the interest rate on each debt. This information is crucial for building your plan.
2. Make a list of all your minimum payment deadlines.
Missing a debt payment leads to big financial problems.
Not only could the lender charge you an expensive penalty and increase your interest rate, but this could also hurt your credit score, which will make getting out of debt harder.
Make a list of when each minimum payment is due for all your loans and make sure you pay them all on time.
If you're worried you might forget, consider setting up an automatic payment from your bank account so you avoid mistakes.
"While it takes preparation to build a

debt management plan, it is worth it."
3. Determine how much you can pay per week.
Once you've handled your minimum payments, you should figure out how much extra you can pay per week.
Make a weekly budget based on your expenses and salary. See how much you should have left over per week based on what you typically spend.
Make it a goal each week to have at least this much money left over for your debt management plan.
It's much easier to stick to a small weekly commitment than a larger monthly or yearly one.
4.  Rank your debts in priority of payment.
Some debts are more important to pay off than others. Generally, you want to pay off the debts with the higher interest rates first because these are costing you the most per year.
With this ranking, you can decide which debts to start paying off first.
5. Pay down the highest priority debts.
Once you've decided which debt to target, it's time to start paying it off. It's better to pay off one debt at a time rather than tackle everything at once.
First, as we saw above, it makes financial sense to pay off the most expensive debts quickly. This will also give you an emotional boost once you've finally paid off a debt.
You still want to make your minimum payments for all your debts, but put all the extra money from your debt management plan toward the most expensive debt.
Once that one is paid off, move down your list until you are debt-free.
While it takes a little preparation to build a debt management plan, the effort is well worth it.
Once you've laid out a clear path to managing and paying off your debts, you're much more likely to be successful.
Photo source: what-is-recession.com.