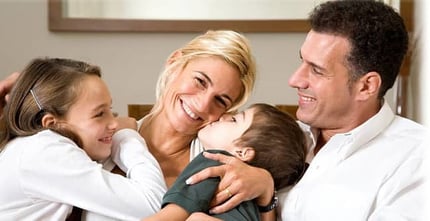 Experts share their tips and advice on BadCredit.org, with the goal of helping subprime consumers. Our articles follow strict
editorial guidelines
.
Getting out of debt is a real challenge. If you try and do everything on your own, it's going to be even harder.
One of the best ways to reach your financial goals is to work with a support system of close friends and family members. This group will help you get out of debt in a number of ways.
1. Emotional support during a tough time.
When you're stuck in debt, it's more than a financial issue. This problem can become a real drain on your emotions.
It's easy to feel frustrated, depressed and hopeless in the face of large debts. When times are tough, it helps to have someone to talk to.
The people in your debt support group will give you someone to voice your worries to. They will also help you see that things are not as bad as they seem.
They can help you manage the emotional stress of your debts so you can focus your energies on actions that actually help you pay down your bills.
2. Advice from someone who's been there before.
People tend to keep their finances private, especially if they've never had problems.
However, if you reach out to your friends and family members for your support system, you'll likely find many of them had their own struggles with debt.
This not only will make you feel a bit better about your own situation, but it's also a great opportunity to get credit advice.
Someone that managed to battle their way out of debt will likely have great input for your own situation, so you can set up the most effective plan possible.
"This positive reinforcement will help

you keep going toward your goal."
3. Accountability for your actions.
To pay down your debt, you need to stay disciplined every day. As time goes by, it becomes really easy to cheat on your plan.
A missed payment here or an extra shopping splurge there and you've undone months of work before you know it. If you have to report your progress to a support system, you'll be much less likely to cheat.
That's not to say your group will be mean or angry if you make a mistake. The idea is you'll be much more motivated because you don't want to let your support group down.
4. Someone to cheer on your success.
Any progress toward getting out of debt is a big achievement – one you should be proud of. As you reach milestones, you'll have others there to celebrate what you've done.
They'll help you see just what great work you've done, and this positive reinforcement will help you keep going toward your goal.
You're not alone in your fight against debt. Use the power of a support system to get your financial life back on track. Good luck!
Photo source: turningpointeautismfoundation.org.