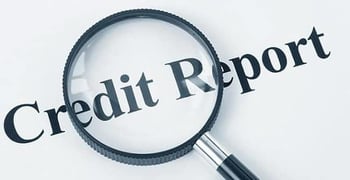 Experts share their tips and advice on BadCredit.org, with the goal of helping subprime consumers. Our articles follow strict
editorial guidelines
.
It's bad enough when your credit score suffers because of negative entries on your credit report, but what if those entries are not valid or belong to someone else?
The three credit reporting agencies (Experian, TransUnion and Equifax) are supposed to investigate and remove any inaccurate information that a consumer finds in his or her credit report.
Here's the problem
The agencies haven't always been thorough in their legal obligation to do that.
Depending on which study you choose to believe, anywhere from 10 to 80 percent of credit reports have errors in them that can negatively impact a person's credit score.
In a study conducted by the Federal Trade Commission, one out of five consumer credit reports had an error, with one out of 10 being bad enough to significantly lower the overall credit score of the individual.
Errors that were found in the study included anything from incorrect names and birth dates to inaccurate late payments to erroneous death reports.
Now consumers have a powerful new ally on their side
The Federal Government.
The relatively new Consumer Financial Protection Bureau (CFPB) was set up to enforce laws that, until now, the rating agencies themselves were simply trusted to adhere to.
One of these laws is the right for a consumer to dispute an entry in their credit report under the Fair Credit Reporting Act of 1970. Under this law, the agencies must thoroughly investigate any disputed information in a timely manner.
The CFPB has begun taking complaints directly from consumers who have not gotten adequate resolution from the agencies after repeated attempts.
In one case, an individual had been working with the reporting agency for six years without getting his legitimate request resolved. The CFPB has said they expect the agencies to respond to complaints within 15 days and include steps they have taken or plan to take toward resolution.
Consumer advocacy groups hail this new commitment by the government as a potential game changer. They say under these newly enforced rules, the agencies will be far more likely to act on behalf of consumers than they have been in the past.
Everyone has a right under the law to request a free copy of their credit report once a year through annualcreditreport.com. Anyone who identifies an error should immediately report it to the rating agency first, using the procedure that the agencies provide.
If no communication is received within 15 days, consumers now have an alternative method for following up by submitting a complaint directly to the CFPB using their consumer reporting webpage.
Looking for more information on your credit score?
Photo source: ioneblackamericaweb.wordpress.com.