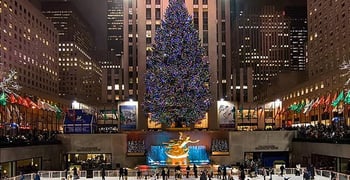 Experts share their tips and advice on BadCredit.org, with the goal of helping subprime consumers. Our articles follow strict
editorial guidelines
.
With holiday shopping hitting the final stretch, credit cards everywhere are sizzling. But are you getting the most out of your cards as you shop this season?
There's one perk many card companies offer, but it's usually overlooked by shoppers.
Price guarantees are something a lot of stores have begun offering lately. It is a way for them to attract consumers that would otherwise shop around for the best deal.
But did you know many credit cards also have a built-in price guarantee?
Price matching:
Whether they call it price matching or a price guarantee, card issuers like MasterCard, Discover and Citi all offer refunds for the price difference if consumers find an item for a lower price later.
Discover will refund up to $500 if you find a lower price within 90 days. Citi and MasterCard each have $250 limits on lower prices found within 30 or 60 days, respectively.
While these programs have existed for a couple of years at least, many consumers remain unaware of them.
In one industry expert's observation, less than 1 percent of cardholders know their cards have this feature.
Even those consumers who are aware of their card's price guarantee seem to make use of it very infrequently. The credit card companies themselves report that price matches and price guarantees occur on only 1 to 2 percent of credit card purchases.
"This is a very inexpensive

perk for card companies to offer."
Taking advantage of this perk:
What is the reason for so few consumers to be taking advantage of this perk? Many say it's the red tape involved.
With most of the card companies requiring copies of documentation like the original statement, sales receipt, the printed ad with the competing price and a signature from a store representative, consumers just don't find it worth their trouble.
For those who do go through with the paperwork hassle, there is an annual limit to the amount they can claim in price guarantees.
Discover allows for $2,500 annually, while Citi and MasterCard each limit theirs to $1,000. Finally, it can take up to 90 days for the actual reimbursement to take place.
Still, it is always worth getting every penny you can out of your credit card purchases. A smart shopper will look around for not only the best price but the best value.
In some cases, that might mean making your purchase first and then shopping around for a better price later.
Photo Source: www.freetoursbyfoot.com