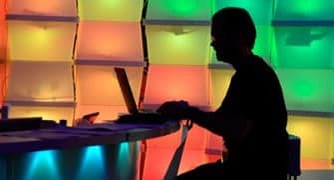 Our popular "How-To" series is for those who seek to improve their subprime credit rating. Our articles follow strict
editorial guidelines
.
While there is no denying technology continues to improve our lives and make the things we do more efficient, it also means a critical security system is required. You.
Just think about the convenience of electronic bill paying, instant online purchases and complete mobile banking. What used to take days, now takes seconds. I can't even remember the last time I set foot in an actual bank.
Of course, those conveniences also come with their own set of problems. There are more opportunities for fraud and theft now than there ever were. Where we used to rely on banks to protect our money and personal information, we now have to take a much more active role ourselves.
Here are some of the easiest and best ways to keep your money safe online.
1. Don't use the same password
While they may be harder to remember, each of your accounts should have a unique password. If someone does gain access to one, they won't have access to all of your accounts.
Use strong passwords; use a mix of characters, numbers and both uppercase and lowercase letters.

2. Use the latest security software
Any device you use to access your money online should use the newest and strongest security software. That means your home computer, laptop, tablet, smartphone or any other device should have the best security software installed and kept up to date.

3. Change your passwords often
Believe it or not, there are hackers that attempt to continually access accounts by trying different combinations of passwords. These so-called "brute force" attacks are more successful when the password is the same for a long period of time.
Changing your password often is the best prevention against this type of attack.

4. Verify all communications from your bank
Whether it's an email, text message or even a phone call, you should always verify the message is actually coming from your bank.
Never give out your account information, even if you're told it's an emergency. Always request to call back using a number you know to be valid.
You also should never click a link in a message claiming to be from your bank.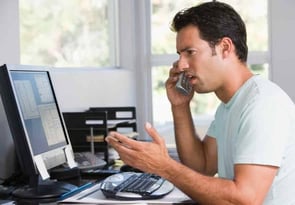 5. Never store account information on your device
More than three million mobile phones were stolen in the U.S. last year. That means if password and account information was stored on any of them, then a phone isn't all the thief took.
Never keep this information stored, and always use a locking password on your device.

6. Be careful when shopping online
Shopping online has become common, but that doesn't mean it's always safe. Whenever you make an online purchase, you are providing valuable financial and personal information.
Make sure you can trust who you are giving it to. When possible use a credit card instead of your debit card because you'll have much more protection against fraud this way.

7. Keep current
Most of the online fraud that occurs is the result of lapses in security. Staying current means keeping yourself and your online devices up to date on the latest information and software.
By staying current, you're making it harder for online thieves to exploit known security bugs and scams.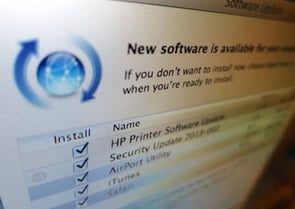 There will always be bad guys out there looking to steal from innocent online users. By following these simple rules, you'll be better protected than the majority of folks out there. If you make it too difficult for them, the bad guys will simply move on to their next victim.
Please share this guide with anyone who you want to help keep their money safe online.
Photo Credits: monoslife.blogspot.com, media.icdcollege.edu, lifehacker.com.au, itproportal.com, arstechnica.com, huffpost.ca, athomewithtech.com, ktla.com.