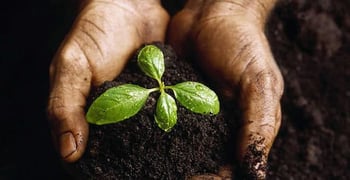 BadCredit.org publishes personal finance studies on the latest trends in the subprime marketplace. Our articles follow strict
editorial guidelines
.
Being in debt is often the result of many factors, but no matter why or how you find yourself in debt, paying it down is the top priority.
While this is obvious to most people, the method for paying off debt is not always a clear cut decision.
According to a new study, the recommendation we most often hear – paying down the highest-rate cards first – may not be the right choice.
A study conducted by the Kellogg School of Management at Northwestern University shows paying off the smallest balances first is more effective in lowering overall debt.
In fact, the study showed by starting with the smallest debts first, borrowers were more likely to pay down their debt completely.
"Paying off the smallest balances first

is more effective in lowering debt."
According to the authors of the study, the reason for this is people are rewarded quicker by paying off the smaller amounts and gain motivation by completely paying off a debt.
Borrowers who paid down debt with this approach were 14 percent more likely to succeed than those who paid down the highest-rate cards first.
Professors David Gal and Blake McShane found motivation played a major role in whether a borrower repaid their entire debt.
The motivation that came from paying off smaller debts first had a stronger influence than what came from saving more in interest over the long term.
The study looked at 6,000 card users who were deeply in debt and having trouble paying it off.
Focusing on smaller chunks of debt first seemed to be effective for more of the borrowers than alternative ways of reducing the debt.
Source: cbsnews.com. Photo source: meandb.net