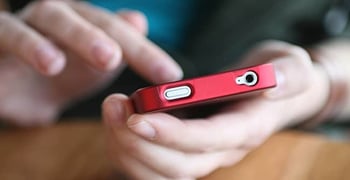 Experts share their tips and advice on BadCredit.org, with the goal of helping subprime consumers. Our articles follow strict
editorial guidelines
.
With a smartphone app for nearly everything these days, it is not surprising there are some that can help with your credit score.
Many apps use information provided by all three credit reporting bureaus. Experian is the only credit bureau that has its own credit score app for both iOS and Android systems.
There are dozens of independent apps that check your credit score. There are some that even do more than that.
Here are a few credit score apps to check out:
1. Equifax.
This app allows you to check your Equifax credit score whenever you want if you have a valid Equifax subscription ($17.95 per month for a basic plan).
It also allows you to see the average scores in your area and alerts you to key changes in your credit file.
2. CreditKarma.
This is a top-rated credit score app. It allows you to check your score whenever you want and gives you a letter grade for each category of your credit score.
It also gives you a graph of your credit score history, current credit utilization and current credit line limit.
3. CreditSesame.
This app uses the Experian reporting agency to track your credit score on a monthly basis. It shows your total debt, outstanding balances, graphs your score history and offers monitoring and reporting of your credit score changes.
"With mobile devices increasing, there

will be more we can do with them."
4. FreeScore.
FreeScore used to be known as FreeCreditReport.com. Their new name and new app takes information from all three credit reporting bureaus to provide an accurate and up-to-date credit score whenever you need it.
In addition to tracking your score, this app also lets you check your credit report for errors or fraud. This app is only available for Apple devices.
5. FreeCreditScore.com.
This app offers a detailed description of the factors that are helping and hurting your score.
It also has a score estimator. This estimator shows what might happen if you make certain financial choices, such as closing out a card or making a higher payment.
In addition to your FICO score, this app also shows your PLUS score.
6. Credit Score Tracker.
This is another app that is only available for iPhone and iPad devices. It shows your scores from the three reporting bureaus and tracks your history.
One major drawback to this app is it does not pull the scores automatically but requires you to input them into the app.
With the power of our mobile devices increasing, there will be more and more we can do with them. One advantage of being able to track our credit score and history using a mobile app is our phones are almost always with us.
This means we can track our credit score and what might happen if we make a purchase before we even commit to it.
If you like the idea of a mobile app that helps you keep track of and improve your credit score, check back here often for more tips and suggestions.
Photo: mexicoinstitute.wordpress.com