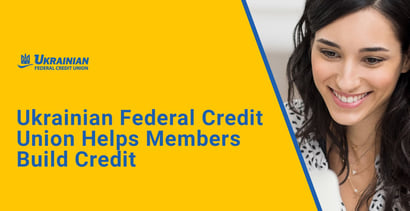 Experts share their tips and advice on BadCredit.org, with the goal of helping subprime consumers. Our articles follow strict
editorial guidelines
.
In a Nutshell: While its name is Ukrainian Federal Credit Union, you do not need to be Ukrainian to be a member. Ukrainian FCU is committed to helping members who recently moved to the U.S. and people who were born and raised here. Its reach extends to 13 full-service branches in seven states with support for several languages, including English, Ukrainian, and Russian. Many of its services focus on building credit and saving money. These programs serve a double purpose: as a way to help members who have just moved to the U.S. and to help young people understand credit and how important it is to make smart financial decisions early.
Relocating to a new city represents a chance to start over and build on exciting opportunities, but it is also a big and frightening change. Finding somewhere to live, looking for new friends, and leaving behind the place you used to call home are just some of the challenges that come with moving.
I have had to do it several times over the past few years, and it never gets easier. One of the keys to starting anew somewhere else is finding a person or group to trust and help you get used to your new area.
For me, that's always been old friends or family members. But that is not an option for those who move to a new country without a network of family or acquaintances.
The Ukrainian Federal Credit Union was established to create a community for Ukrainians moving to the U.S. Its roots were planted in 1953 in a small corner office in the Ukrainian Civic Center in Rochester, New York. The credit union now serves more than 22,000 members of all nationalities across the country.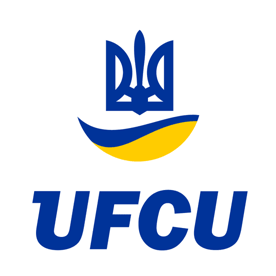 You don't have to be Ukrainian to join. You only have to be a U.S. citizen or permanent resident and have an immediate family or household member who is already a member, or be a member of a common bond church or organization.
The Ukrainian Federal Credit Union focuses on being accessible to members and helping them however it can. Its goal is to help members create a strong foundation for their credit to gain access to financial opportunities in the U.S.
"Ukrainian Federal Credit Union follows the credit union philosophy of people helping people," Ukrainian Federal Credit Union Marketing Coordinator Alex Oryshkevych said. "The interest earned by our credit union is returned to members in the form of lower loan rates, lower fees, and higher deposit rates. It's all part of the general philosophy that we follow."
Promoting Credit Building Through Financial Programs
One of the topics the Ukrainian Federal Credit Union was most excited to talk to us about was its new balance transfer promotion. Until June 30, 2022, new members can take advantage of a 0% interest balance transfer. Current members can also receive a 0% balance transfer fee.
The credit union hopes to get as many people to sign up as more pandemic assistance programs begin to end.
"This is a great way to get temporary financial relief and peace of mind," Oryshkevych said. "This is a great opportunity, especially for parents with children who are no longer receiving checks from the government, to transfer external balances to our credit union."
The Ukrainian Federal Credit Union offers several different loans to meet every member's needs. Available for everyday members are loans for new or used cars and personal loans up to $20,000 per signature.
The credit union boasts that its mortgages help prospective homebuyers lower closing costs, with down payments as low as 5% and a discount for first-time homebuyers.
Businesses can apply for loans to pay for commercial vehicles or real estate. Churches and religious organizations also have a special loan program.
The credit union's four different credit cards give members options based on their financial goals. All credit cards have security features in case a card is lost or stolen, chip technology, and travel insurance. They can also be used with smartphone wallets such as Apple Pay.
Two rewards cards are available: a traditional credit program and a special one which is offered to highly qualified members and has an enhanced rewards package.
Members who often have a revolving credit card balance can use the Premier Rate Visa Card, which offers the lowest APR out of all of the card choices.
The last credit card is a secured credit card for members who need to build up their credit score. The card's credit limit is equal to the amount of money a member wants to freeze in their account. Members who make on-time payments on the card will see their scores go up, making them qualify for one of the other credit cards over time.
"Members can use the secured card, get a credit score, and come back in a year once their score starts building," Ukrainian Federal Credit Union's Plastics Coordinator Katya Budchuk said. "We will upgrade them to our rewards cards, and that catches their attention and makes them want to come back."
Financial Services Benefiting Younger Members
Having so many programs meant to help people new to the U.S. can play a significant role in developing younger members.
The Ukrainian Federal Credit Union's financial literacy resources also teach children good money management habits.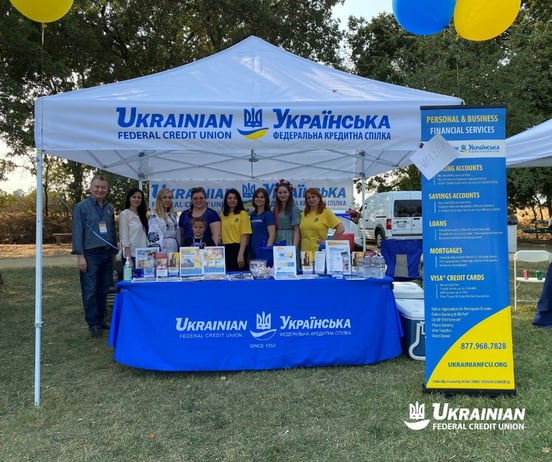 Parents can cosign on credit cards and secured credit cards for their children. This gives children an opportunity to build credit early and learn the importance of making smart decisions.
The credit union's favorite month of the year, in fact, is April when it observes Credit Union Youth Month. Ukrainian Federal Credit Union celebrates with promotions and offers all month long to encourage children to learn about finances.
Members who sign their children up for accounts receive gift deposits in the child's account, as well as the ability to win prizes through the credit union's Mitten Club.
The service Ukrainian Federal Credit Union member Ivan Ivanka received for his whole family moved him to write about the experience online, saying:
"The tellers are very friendly and knowledgeable about the products, services, and promotions. I love their Mitten Club promotion. My daughter was lucky to win the nice tablet."
Partnerships and Investing in the Communities it Serves
Being a critical financial resource for the community is just one part of what Ukrainian Federal Credit Union wants to be. The credit union also works to be a great community resource for all its members.
The news and events page on the credit union's website lists events at its branches, including when important people — such as Ukrainian consulates — come to the area.

The credit union is also active in scholarship programs for its student members. Student members can receive between $500 to $1,500 to go toward their studies. Last year alone, the credit union gave out nearly $31,000 in scholarships.
Because credit unions are not for profit and don't need to please shareholders, financial gains go back into programs for members and the community. This results in lower interest rates for members and more money for local programs.
The Ukrainian Federal Credit Union sponsors programs and events that benefit the community, and it has a page that explains how someone can get an event or program sponsored by the credit union.
The credit union's efforts to be a resource worked for Vladimir Tokarchuk, who said:
"They create an atmosphere as pleasant as my baba's house; and, well, they're just kind people and effective workers. I'm always impressed by the quality and consistency of service they provide, especially considering the fact that they are serving a diverse population of members."