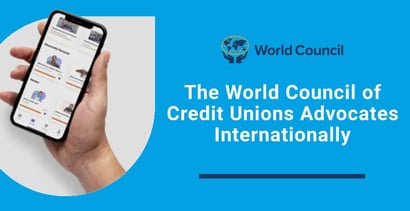 Experts share their tips and advice on BadCredit.org, with the goal of helping subprime consumers. Our articles follow strict
editorial guidelines
.
In a Nutshell: The World Council of Credit Unions is one of the most effective advocates for credit unions around the world. The group helps launch credit unions, especially in countries with unbanked populations, and it advocates for worldwide financial regulations that level the playing field. Recently, the World Council scored a significant victory by having the Basel Committee on Banking Supervision (BCBS) recognize that, because of size and governance structure, credit unions need different regulations than those governing banks. 
In most countries around the world, credit unions face the same government regulations as do larger, more-powerful banks. Those regulations often hinder the impact of nonprofit, member-owned credit unions, many of which serve underbanked and rural communities overlooked by larger financial institutions. 
For example, if international legislative bodies are concerned about large banks failing, they may pass regulations designed to prevent that from happening. Because of the scope of those regulations, however, credit unions can often be left out. 
Until recently, international regulators said there was nothing they could do about those wholesale regulations. 


"They said, 'Go talk to your national level regulator, because we can't bother with you. You're too small.' And the credit unions said, 'But it's important,'" said Andrew Price, Senior Vice President of International Advocacy at the World Council of Credit Unions.
The World Council of Credit Unions is one of the most prominent advocacy and education groups for credit unions around the globe. For many years, one of the World Council's most pressing issues has been the proportionality of credit unions to banks. 
"Proportionality allows national-level regulators to tailor rules often designed for large, internationally active banks to allow local, community-based financial institutions to operate," reads a post on the Credit Union National Association (CUNA) website.
Together, CUNA and the World Council called on the Basel Committee on Banking Supervision (BCBS) to allow for proportionality in regulating credit unions at the recent G20 summit.  
After years of work, the advocacy groups finally succeeded in having those concerns addressed. BCBS regulators gave the go-ahead for national-level regulators to deviate from international standards if and when they saw fit.
"The guidance that came out of the Basel Committee was something I've been working on for multiple years. The challenge now is with national level regulators who often don't want to deviate, because they don't want to be perceived as giving them a pass, or being weak," Price told us. 
That means the World Council's work will continue in that area, alongside many other advocacy avenues, as it continues to advance the credit union mission globally.
Improving Financial Inclusion for Credit Unions
This pitch for proportionality falls into the World Council of Credit Unions' mission, which is to advocate for increased financial inclusion for credit unions. 
"We try to make sure that credit union voices are heard before regulation decisions, so that they don't do something inadvertently or don't think about if it's going to have a trickle-down effect on the credit unions," Price said. 
The World Council represents credit unions in 118 countries and engages its efforts in front of international standard-setting bodies like the Basel Committee and the Financial Action Task Force. The organization advocates on both a national level and an international level.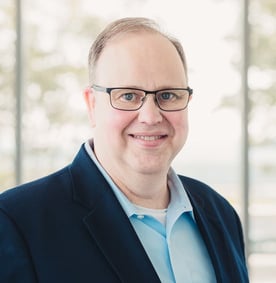 The World Council has also developed tools to help credit unions develop in countries where they are rare. For example, the World Council developed the PEARLS Monitoring System in the 1980s and has since been adopted throughout Latin America and other developing regions. 
"The PEARLS system evaluates the adequacy of protection afforded to the credit union by comparing the allowance for loan losses to loan delinquency," according to the World Council. 
The organization also designed a field office banking tool to help increase access for would-be members in rural areas without internet access. 
In Colombia, for instance, the World Council recently ran a pilot where credit union employees on motorcycles took iPads to individuals who wanted to make deposits or secure loans, even if they didn't have internet access in their own homes.  
"These field offices were designed to get credit union personnel out there in the field, where the technology was needed. So, it really helped with the financial inclusion," Price said. 
Supporting Charitable Causes Through Its Foundation 
The other part of the World Council's mission is social policy and international development work. 
Recently, another pressing concern for the council has been sustainable finance. Price said he and his team think there is an opportunity to demonstrate the social benefits of this type of financial institution, especially in the European Union. 
"We want to show the social benefits that credit unions bring, to get that acknowledged as part of that process. Because we do a lot of sustainable lending — financing electric cars, solar panels — we have a lot of credit unions around the world that are focused on these initiatives," said Price. 
Another significant mission for the organization is promoting gender equality. The World Council created a gender lens lending tool in Senegal that helped a local credit union adapt its underwriting reviews in a more gender-inclusive way. 
As with all of the World Council's tools, any credit union around the world can tailor the gender lens lending feature to fit their needs. 
Watch on
The World Council also has a charitable and engagement arm, the Worldwide Foundation for Credit Unions, that focuses on financial inclusion. It also helps countries recover from natural disasters. Those have included hurricanes in Haiti and volcanoes in the Caribbean. 
Now, the foundation is doing what it can to support a country in the midst of a man-made disaster: the war in Ukraine. 
"Ukraine is a big wheat producer, and will produce all kinds of other things, too. They're actually still functioning and working. We've been working with the mindset of, 'Let's keep the system working, functioning, lending, contributing to the economy,' and then thinking through how we are going to rebuild," Price told us. 
Upcoming Projects Aim to Move the Mission Forward 
Each year, the World Council compiles a statistical report detailing asset size growth and membership growth for credit unions around the world. And despite the challenges of the COVID-19 pandemic, both have continued to grow.
"Even before the pandemic, when we started looking at our data, we noticed that our membership and assets were growing. But they were not growing equally around the world. When we started digging into it, the distinguishing factor we noticed between those that were growing at a much better rate were those systems that had embraced digitization," Price said. 
Successful credit unions offer mobile platforms, online banking, and online lending. The World Council now has set an ambitious new goal: to digitize the entire credit union system by 2025. 
This goal is similar to one of the key priorities to come out of the 2022 G20 summit. The Basel Committee is running a pilot project to determine whether digital currencies can be used to help facilitate cross-border international payments in a way that's transparent and affordable. 
In connection with other international regulators, the council is also considering financial developments in fintech, cryptocurrency, digital assets, reforms, and payment systems.
The World Council of Credit Unions wants to expand access and functionality of credit unions around the world. Already, new proportionality regulations can mitigate the burden on credit unions, while tools that ease the shift to digitization can build membership. The World Council team clearly has its finger on the pulse of emerging trends and technologies that will benefit credit unions — and their members — around the world.