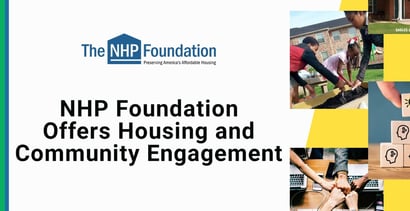 Experts share their tips and advice on BadCredit.org, with the goal of helping subprime consumers. Our articles follow strict
editorial guidelines
.
In a Nutshell: The NHP Foundation leverages resources and partnerships around the US to provide its residents with life skills and affordable housing. The foundation maintains 10,000 affordable units in 16 states and Washington, D.C. Each property features a team of management experts and social workers equipped with the knowledge to point residents in the right direction to solve their financial issues. NHPF is a not-for-profit affordable housing provider that sets its residents up for financial success through its community programs.
Rising rent costs, record inflation, and wage stagnation are pushing the dream of home ownership out of reach for millions of Americans. Families across the US suffer from a cycle of renting — only moving when rent inevitably increases — because they can't pay for a home.
The NHP Foundation aims to change how people look at affordable housing while helping those who need it most. Its holistic approach assists low-income families in securing affordable housing while providing on-site experts to help guide them to better futures.
NHPF creates opportunities to secure affordable housing in areas in the US that need it most. For example, the organization owns four separate properties in Florida, a state that's seen one of the highest housing cost increases in the past year.


NHPF launched in 1989 and began purchasing properties to fulfill its affordable housing mission through several large donations. The foundation is committed to creating multifamily living spaces and offering community coaching and resources to solve problems together. Success in those areas has allowed it to continue growing rapidly.
"We are trying to build a community because people thrive when they know they are supported, and we really want to help our residents prosper," NHPF Senior Vice President Mecky Adnani told us. "We are really proud to increase our impact and grow our portfolio in new and existing markets."
Providing Thousands of Affordable Homes to Families
NHPF has a vast selection of properties across the country and is always looking to add more affordable housing to its portfolio. The foundation owns 61 properties featuring 10,000 total units in 16 states and Washington, D.C.
While NHPF would prefer to open properties all over the country, Adnani said the foundation is very strategic about which markets it enters. Creating genuine relationships within those communities is vital. NHPF is not interested in just doing one-off housing projects.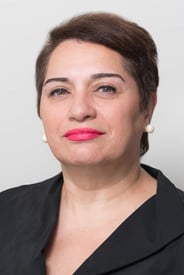 "We don't go to a state and buy a property, even if it's a large one, and just stop there," Adnani said. "Wherever we enter the market, we want to do good. We enter it in a very viable way, get the people to get to know us, and then expand."
NHPF could not provide all its services without key partnerships within the communities and neighborhoods where it has housing. Property management companies often help alleviate potential residents' headaches in signing up for affordable housing.
Property management works with applicants to help them through the application process. That process involves ensuring they meet certain compliance and finding the right unit that fits their needs.
NHPF has obligations to investors, lenders, and governments at every level in its tenant selection process. Those different checks can intimidate families from signing up even if they qualify. 
Management companies will step in to work with local organizations to understand the community better and help families go through the hurdles of receiving low-income housing.
"It's a tedious process," Adnani said. "But we do have very competent management companies that have been doing this for years and other local organizations that are partners that guide them through the process."
Enriching Residents With Critical Financial Lessons
The other half of NHPF's services is its training and guidance to residents through service coordinators. NHPF does not want to be there solely for housing. It wants to help residents learn essential skills that will put them in a better situation.
Resident service coordinators provide literacy lessons, job training, and health and wellness courses. NHPF is helping create an environment where residents feel comfortable asking questions and learning.
Operation Pathways is the program connecting residents with resources they need and want. Social workers located at NHPF properties help residents achieve their goals, whatever they may be.
"Whether a resident needs assistance, financial services, food security, mental health, or child care, these on-site service coordinators can make those connections for them."
Watch on
Asset managers are hands-on with residents and the community so they can receive feedback directly from residents. Asset managers are often seen with management companies during resident meetings so residents can genuinely connect with the building's owner.
Part of the communication with residents comes from full transparency over plans for the property's future. The management companies lead property-wide meetings in preparation for renovations, major initiatives, and meetings with local officials. Management will also always have someone on standby 24/7 for residents to call if there's an issue.
"That's part of the expertise of these property management companies," Adnani said. "They're different from the regular property management companies; they know our population and their needs."
Expanding Operations and Improving Quality of Life
NHPF concentrates on growing in markets where it has properties and developing in new areas. But the foundation said that has not been easy.
Rising home prices present challenges for NHPF and how it can continue to provide affordable housing. The foundation sees this hurdle as a new challenge and is successfully tackling it head-on.
NHPF has always been about its relationship with the community, leveraging those relationships to receive off-market deals at fair prices. It's not uncommon to see NHPF partnering with housing authorities, churches, and other nonprofits to develop housing on unused land.
"As we talk about expanding into new markets, we look for opportunities everywhere and try not to limit ourselves to one way of doing things," Adnani said.
NHPF is mission-oriented and serves communities where it can create the most impact. The foundation has 45 deals in the pipeline for more affordable housing properties.
Part of NHPF's new five-year plan puts environmental sustainability at the forefront of its properties' initiatives to offset rising property costs and preserve the Earth.
"We need to make sure that we're conserving water and putting solar energy to use so that we have everything that we need to lower costs," Adnani said.
Lowering those costs also means residents can see cheaper utility bills when it seems everything is surging in price.
"It's all been about the positive impact on underserved families' lives," Adnani said. "We take social justice seriously. A lot of work that we do is to break the cycle of poverty."