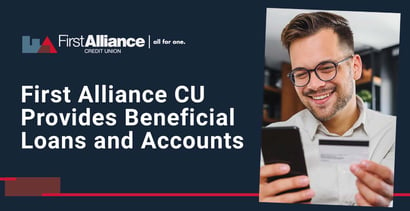 Experts share their tips and advice on BadCredit.org, with the goal of helping subprime consumers. Our articles follow strict
editorial guidelines
.
In a Nutshell: First Alliance Credit Union was founded in 1932 by a group of Minnesota firefighters. Over the decades, the credit union has maintained that community commitment by providing beneficial products, services, education, and philanthropy. It designed credit builder loans, prize-linked savings accounts, and manufactured home loans to help members establish a solid financial foundation. First Alliance Credit Union also provides members with educational resources on a broad spectrum of financial concerns so they get the most out of those products. And the institution's volunteerism and philanthropic support ensure communities grow and thrive.
In 1932, a group of firefights in Minnesota banded together to establish a credit union. It initially served municipal employees, but its scope has expanded significantly since then. In 1996, the credit union changed its name to First Alliance Credit Union to reflect its growing membership base that encompasses more than just city workers.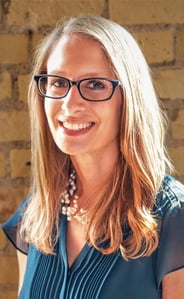 "In 2016, we went through a rebrand, developed a new logo, and have been growing from there," said Jenna Taubel, Director of Marketing at First Alliance Credit Union. "One of the most important pieces that came out of that was our new tagline, which is 'all for one.'"
First Alliance Credit Union rallies behind that tagline as its mission statement. The institution strives to serve each individual as effectively as possible. It emphasizes products and services that help members build credit, savings, and wealth. It also provides financial education to its members and communities to help them better understand and manage their money and economic situations.
First Alliance Credit Union also prides itself on its volunteerism and philanthropic work. Besides education, it devotes time and resources to other charitable endeavors that help uplift the communities it serves.
"Today, we serve nearly 20,000 members across the five-county area here in southeast Minnesota," Jenna said. "We're community-chartered, so we can offer a membership to anybody who lives, works, worships, owns a business, or goes to school in our five-county area. And their family members are eligible to join the credit union."
Credit Builder Loans and Prize-Linked Accounts Help Members Save
"We do have a couple of different programs geared toward helping our members revitalize and build their credit, whether it's for the first time or rebuilding a less than perfect score," Jenna said.
It all starts with First Alliance Credit Union's credit builder loan designed for people who have no credit history or low credit scores. The product is attached to a certificate of deposit, which helps the credit union offset risk for members and the institution. After members pay off the loan, they have access to the funds held by the certificate of deposit, meaning they can build credit and savings at the same time.
First Alliance Credit Union also helps members save through prize-linked savings accounts. It operates those accounts in partnership with the Minnesota Credit Union Network. For every $25 increase in the account's balance, the member earns one entry into a statewide drawing for $100, $1,000, and $5,000 prizes.
Watch on
If members hit the jackpot, they receive a nice payout. But even if they're not one of the lucky winners, they still added at least $25 more to their savings account. Over time, the increase in savings can be a crucial financial buffer in an emergency, and it often helps create a more stable living situation.
"Life events happen to all of us," Jenna said. "We always want to give people that opportunity to rebuild and reset their finances."
Manufactured Home Loans Secure Affordable Housing
Another way First Alliance Credit Union helps members achieve financial stability and independence is through its home loan program. A home is one of the most significant investments the average American makes. And it's a crucial tool in building wealth during a lifetime — and through the generations.
First Alliance Credit Union puts that dream within reach for members by offering loans on manufactured homes, which are mass-produced and transported to their final location. That makes them more affordable and cost-effective for many consumers.
"That's a niche for us, and we decided to offer that service because we felt that manufactured homes filled an affordable housing need," Jenna said. "We partner with several manufactured home parks in the area, and we have a really good working relationship with one of the local manufactured home builders. We help people get approved for that financing, which many financial institutions will not touch."
First Alliance Credit Union offers other resources on its website that people can access anytime to help prepare for the homebuying process. Those resources include budgeting worksheets and saving guides to help them make informed decisions. Its resources aim to demystify the homebuying process, make it less intimidating, and show members that homeownership is within their reach.
"That's another way we focus on building that solid foundation of wealth," Jenna said.
Financial Literacy Materials Teach Members How to Qualify for Loans
First Alliance Credit Union also provides education and literacy resources to help members across the financial spectrum.
"Financial literacy is a huge focus for us," Jenna said. "It's important to us that our members have a solid base of knowledge to make smart financial choices on their own."
When consumers lack that knowledge, they can find themselves in financial trouble. They may charge more purchases on credit cards with high interest rates or fall victim to predatory lending products. They may not understand how their debt affects their credit score, preventing them from improving it and gaining access to more beneficial products and services.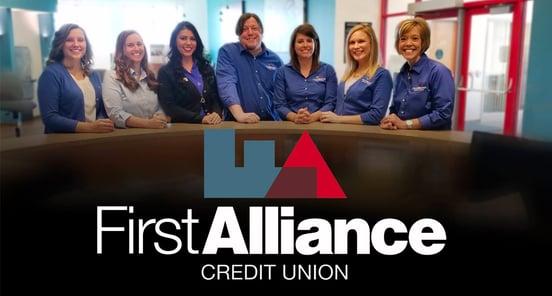 Even if they own a home, they may not understand how to leverage their equity in an emergency.
Members can also learn other vital financial skills, from simple budgeting to investing for retirement. First Alliance Credit Union's financial literacy resources help fill in those knowledge gaps and prepare its members for independent futures.
If members apply for a loan but don't qualify, First Alliance Credit Union doesn't simply reject the application. The institution provides members with the resources they need to build their credit, save for a down payment, and get approved in the future.
"It's a completely different approach than most other financial institutions because it takes time to sit and go through that process with somebody," Jenna said. "But that's what's going to set them up for success throughout their life."
Volunteerism and Philanthropic Work Build Financially Strong Communities
Beyond providing financial products, services, and education, First Alliance Credit Union strives to be a good steward to communities. It focuses on outreach, volunteerism, and philanthropy to support many charitable organizations in its area. Its staff members also sit on boards of multiple nonprofit organizations in its service areas.
"We're starting to partner more strategically with nonprofits who help individuals on a one-on-one basis," Jenna said.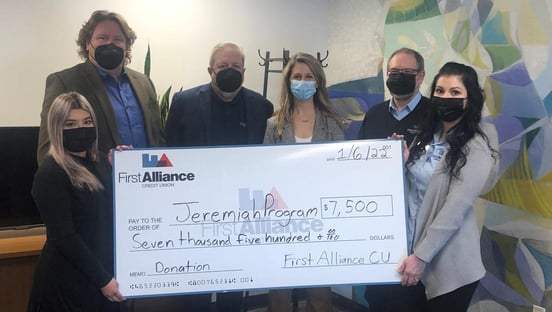 One example is the Jeremiah Program, which operates in Rochester. The organization works with single mothers to provide preschool education for their children, and help the women find affordable housing and attend college.
"It's a very good program, and it has a proven success record. But the team doesn't know all of the different topics they want to cover," Jenna said. "So they've partnered with us to provide some financial literacy resources and contacts for their clients if they have questions about money."
First Alliance Credit Union helps communities improve their stability and independence through partnerships and connections in underserved areas. That also allows the community to grow and thrive.
"Starting those types of community partnerships, where we can be an educator and a support system, is the direction we're looking to move in," Jenna said.