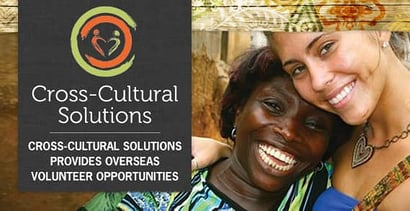 In a Nutshell: Young adulthood is an exciting and pivotal part of life with fewer obligations and nearly endless possibilities. It's also a key time for building a résumé that will set you up for future success. Anyone seeking to volunteer abroad and get hands-on experience in the fields of health or education need look no further than Cross-Cultural Solutions. Beyond the satisfaction of serving others, these trips help participants stand out among their peers when applying to schools and jobs. Although a multiweek trip to a foreign country can be intimidating, Cross-Cultural Solutions always puts safety first, so volunteers can devote their time and energy to service, learning, and personal growth.
In 2003, Cassandra Tomkin had only ever left the United States for Canada, Mexico, and the Caribbean, and always with her family.
However, that didn't stop the college-age Tomkin from boarding a plane by herself and traveling to a community in Peru, where she spent a month getting hands-on experience in childhood education. Today, as the Chief Operating Officer of Cross-Cultural Solutions, Tomkin is helping the next generation of travelers take their own transformative journeys around the world.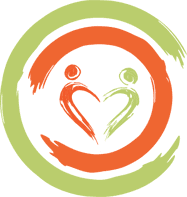 Cross-Cultural Solutions is an organization that offers volunteer, internship, and gap-year trips to nine communities in South America, Central America, Europe, Africa, and Asia. Anyone can enroll in one of these excursions that further childhood education and health in underserved locales.
"We've really tried to keep it focused to have a really deep impact and a long-term relationship with each of our communities," Tomkin said.
Volunteer trips usually last a few weeks, internships stretch longer, and gap-year trips can last a semester or a full year. During this time, participants gain professional experience and build valuable life skills. So, although the duration of the trips can be relatively short, the benefits to the volunteers and the communities Cross-Cultural Solutions serves can last a lifetime.
A Mission of Service and an Opportunity for Personal Growth
Cross-Cultural Solutions' story began in 1995 when Founder Steven C. Rosenthal visited a friend serving in the Peace Corps in Kenya. Although his trip was relatively short, he found it to be a profoundly moving cultural and personal experience — one that he would go on to make available for countless others, while helping communities in need.
Cross-Cultural Solutions' first community was established in India, and the organization has since added sites in Costa Rica, Ghana, Greece, Guatemala, Morocco, Peru, Tanzania, and Thailand.
These partnerships are dedicated to community-specific goals primarily in childhood health and education, although the community in Greece focuses on refugee relief. These goals also intersect and advance the UN Sustainable Development Goals for improving health care and education while alleviating hunger, poverty, and gender inequality.
Volunteers who travel to these communities receive hands-on teaching or health care experience. Tomkin said this is particularly attractive to pre-med students or those considering a career in the field of healthcare.
Volunteering with Cross-Cultural Solutions can help them determine if healthcare is the field they truly wish to dedicate themselves to, and if so, the experience helps them stand out among other college and medical school applicants. Not only is the direct, real-world experience with ethical caregiving a plus, a volunteer trip or internship with Cross-Cultural Solutions also attests to self-sacrifice, integrity, and commitment to supporting people in other communities.
It also helps volunteers become acquainted with how other cultures understand and approach health care, and it provides practical exposure to the larger field of public health, including the systems and issues that affect the field.
These experiences with volunteerism are attractive to admissions departments and employers, making participation in a Cross-Cultural Solutions program a great résumé line. But beyond professional experience, the organization helps young volunteers build self-confidence and self-reliance by taking them out of their comfort zone and emphasizing their personal responsibility.
"Most of our students participate solo in our program," Tomkin said. "It can certainly be scary, especially for those students who maybe have never left the US before."
Thankfully, Cross-Cultural Solutions programs include a built-in support structure comprised of peers and professionals who will help participants along the way.
"Overcoming that fear and showing yourself you can do it is enormous," Tomkin said.
Perhaps the broadest benefit of a Cross-Cultural Solutions trip is becoming more of a citizen of the world. These experiences expose volunteers to unfamiliar cultural issues and connect them with people who may seem different but are often very similar in surprising ways. All of this helps participants gain a better understanding of life in different parts of the world.
"It gives you a perspective that you're not going to get through reading articles or studying social issues," Tomkin said.
Cross-Cultural Solutions' Programs Immerse Volunteers in Education, Health, and Culture
Cross-Cultural Solutions offers three types of programs, the most basic of which consists purely of volunteer work.
"Our volunteering program is all about a focus on service," Tomkin said. "Volunteering can take place in either education, health care, or refugee support. Your main goal while you're there is to serve the community in your specific area."
Internships and gap-year tours also incorporate an element of volunteerism, but they take the experience in distinct, targeted directions. Internships involve a longer time commitment and more in-depth and focused professional experience in the chosen area. Gap-year trips, on the other hand, benefit students transitioning from high school who want to explore the world and their own opportunities.
Cross-Cultural Solutions offers education internships in Costa Rica and healthcare internships in Ghana. Although more intensive than volunteer trips, internships offer unique opportunities to learn from professionals in the chosen field.
"Our internships are designed to both serve the community, but also there's a big aspect of your work assignment that's about learning and mentorship," Tomkin said. "Interns are going to need to be there for at least four weeks. And, in addition to their typical volunteer work, they're going to work with a professional in that field, receive mentorship from them, and get greater exposure to the social issues."
For example, a health internship in Ghana could involve working at a clinic, visiting a local hospital, writing reports, and attending meetings with a mentor, who will help the intern better understand healthcare systems and structures.
Gap-year trips are even longer excursions but are not limited to a single country or field.
"Our gap-year students typically are making a transition from high school to college," Tomkin said. "They've elected to take a semester or year off for personal growth, so they're traveling around to three different countries with a cohort of their peers."
This is not, however, a vacation. Cross-Cultural Solutions' gap-year trips are still service-oriented and incorporate volunteer work. The main difference is what the travelers seek to gain from the trip.
"We have some reflection sessions in the afternoons with them, and we're really coaching them with a team of international educators to think more deeply about these issues," Tomkin said.
The trip leaders and advisers also provide guidance in navigating life as an independent adult and building confidence for the next steps of their education.
Gap years are not as common in the United States as in the rest of the world, but according to the Gap Year Association, they offer enormous benefits to young people. Students who take a gap year enjoy immeasurable personal growth and are more likely to return to school, where they enjoy higher GPAs, better graduation rates, and a more serious attitude toward their education. And, just as with internships, students have the pride and satisfaction of making a difference in the lives of others.
Safety is Priority Number One in These Communities
Tomkin said Cross-Cultural Solutions exercises caution when it comes to launching new programs in other communities. The nonprofit has been around for 23 years, and it's only in nine carefully chosen locations.
"We're making a commitment to a community when we do that," Tomkin said. "We're hiring local staff, we're setting up infrastructure, and it's not something that we'd enter for just a few years. It's a really long-term commitment."
When considering a new community, Cross-Cultural Solutions weighs three major factors. The first is: Which country has need? "That still would be a pretty long list, because you can find need in communities in most countries," Tomkin said. To narrow the list, the organization considers which communities' needs best match its mission.
These needs are balanced by the second deciding factor: the destination's desirability. "We need a steady stream of volunteers to fulfill these impact projects," Tomkin said. To meet this need, Cross-Cultural Solutions surveys its alumni and prospective volunteers to find out which countries they'd like to visit and work in.
Watch on
The final factor is safety and security. "We are not equipped to send people to more dangerous countries," Tomkin said. As a result, Cross-Cultural Solutions considers countries where volunteers can have the greatest impact and richest cultural experience without being exposed to unnecessary risks.
Only after weighing these considerations will Cross-Cultural Solutions move forward with community planning. "We'll typically end that process with a list of around five destinations that are matching up and sounding appealing on all angles," Tomkin said.
From there, the organization makes site visits and evaluates their contacts in each country. Once a site is decided, the organization selects a country president to lead and inspire the local community and its international volunteers.
The Adventure of a Lifetime is a Click Away
The experiences that Cross-Cultural Solutions alumni have had are often life-changing in nature, both in a professional and personal respect. And they're especially impactful on the communities these brave volunteers are helping lift up.
Enrolling in a Cross-Cultural Solutions program is as easy as going to the organization's website, where you can sign up for a trip or request more information.
Prospective volunteers can learn more about programs by speaking with someone working in a community, which can be done by phone, email, or chat. They'll be able to assist future volunteers in choosing the best destination and deciding if the program is the right one for their future.
Advertiser Disclosure
BadCredit.org is a free online resource that offers valuable content and comparison services to users. To keep this resource 100% free for users, we receive advertising compensation from the financial products listed on this page. Along with key review factors, this compensation may impact how and where products appear on the page (including, for example, the order in which they appear). BadCredit.org does not include listings for all financial products.
Our Editorial Review Policy
Our site is committed to publishing independent, accurate content guided by strict editorial guidelines. Before articles and reviews are published on our site, they undergo a thorough review process performed by a team of independent editors and subject-matter experts to ensure the content's accuracy, timeliness, and impartiality. Our editorial team is separate and independent of our site's advertisers, and the opinions they express on our site are their own. To read more about our team members and their editorial backgrounds, please visit our site's About page.