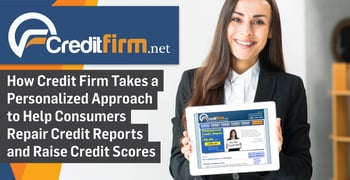 Experts share their tips and advice on BadCredit.org, with the goal of helping subprime consumers. Our articles follow strict
editorial guidelines
.
In a Nutshell: Credit is essential for most people today to secure mortgages, purchase vehicles, or even open a bank account. Unfortunately, financial mishaps may happen that bring credit scores down. Credit Firm helps clients rebuild their credit scores by evaluating their credit reports and communicating with creditors and credit bureaus to remove any negative information on the report. We spoke with Michael Abramsky, a Senior Credit Counselor at Credit Firm, about the company's personalized services and factors to be considered when consumers are deciding whether to pursue credit repair services.
In today's increasingly cashless society, maintaining healthy credit is perhaps more important than ever.
Sure, it's possible to open a bank account with poor credit, but an impressive score will open up access to high-yield savings accounts and other benefits. And — unless you're very diligent about stashing away cash under a mattress — you're probably going to need a loan at some point to purchase a vehicle or buy a house.
Like it or not, credit is key to being a functioning member of society in the 21st century.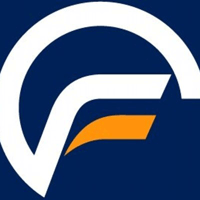 Many consumers work hard to build and maintain good credit, but unfortunately, missteps can happen from time to time. A gap in employment or unexpected emergency expenses can lead to missed payments, and good credit scores may go spiraling downward.
Even consumers who manage to avoid those financial obstacles may be surprised to see a delinquent account or other negative marks on their credit report when they apply for a loan. That's because mistakes can happen on all sides — creditors or credit bureaus may accidentally include an account that belongs to a family member or someone with a similar name on your otherwise stellar credit report.
For these reasons, finance experts recommend checking your credit report at least once a year.
When credit scores are lagging — whether it's due to financial mistakes or credit reporting errors — consumers may want to consider working with a credit repair firm to get their credit report back in top shape and get back to a respectable credit score.
Credit Firm — one of the longest-running and most trusted credit repair firms in the industry — works closely with clients to address issues with their credit reports and set them on a path to success.
We recently spoke with Michael Abramsky, a Senior Credit Counselor at Credit Firm, who addressed some important factors consumers should consider when repairing their credit, and how Credit Firm stands apart from other credit repair services.
Determining When Credit Repair is the Best Option
Abramsky said even though someone's credit score may be in dire need of help, credit repair isn't a one-size-fits-all solution and may not be the best solution. And Credit Firm will point consumers toward the best option for them whenever possible.
"When our clients enroll in our services, we don't actually charge them anything until five days after enrollment," Abramsky said. "That way, we actually have some time to review their credit reports and figure out what path may be best. I've talked to at least three clients today where bankruptcy was a better option for them."
If a consumer is in hundreds of thousands of dollars of debt, Abramsky said the person may be at risk of wage garnishment, being sued by credit card companies, or having his or her bank accounts and assets frozen.
In cases like this, trying to work through the credit repair process leaves them exposed to these negative consequences.
"Whereas, if you qualify and spend $2,000 or $2,500 on a Chapter 7 bankruptcy, you may be able to just get out from under all that debt and start fresh in a lot of cases," he said. "After Chapter 7 bankruptcy, a lot of people's credit scores are in the mid-600s. They can start to build their credit again with a secured credit card and in a couple of years, may qualify for a mortgage."
Abramsky said that, ultimately, Credit Firm wants to help clients who will benefit the most from credit repair and will be able to see positive results within three to six months. "We don't want to put someone in a position where they have a better credit score but still have $200,000 in debt hanging over their head for the foreseeable future."
Standing Apart from Other Credit Repair Companies through Individualized Service and Licensed Attorneys
Credit Firm's primary service involves leveraging consumer rights to remove derogatory accounts from credit reports by working directly with creditors and credit bureaus. Abramsky said this can be accomplished in a number of ways, including filing disputes.
Another common tactic is to confirm the credit bureaus followed proper protocols in their method of verification procedures.
"Section 611 of the Fair Credit Reporting Act allows us to request that the credit bureaus show us the procedure used to make a verification — to make sure they completed the investigation in time and they followed all the guidelines and steps appropriately," Abramsky said.
If Credit Firm discovers that the verification process was not followed as directed, the company may be able to get the debt removed from the client's report.
"A lot of credit repair companies out there do great work," Abramsky said. "But we try to go a little further by having our credit consultants work directly one-on-one with our clients and establish a rapport. When you have that kind of relationship, it's helpful for the process."
He said clients feel better about being able to speak with someone who's actually familiar with your credit reports and is communicating with creditors and credit bureaus on your behalf, and not someone just reading notes from a computer file.
"You can hire 50 different companies to mail letters for you, but what's important is for that person working on your case to help you understand what's going on," he said.
Another differentiator for Credit Firm is that the company brings in legal experts to review clients' cases.
"Unlike other credit repair companies, Credit Firm's service includes a legal audit of your credit reports by a licensed attorney, who also carefully reviews every document we mail out to your creditors. This personal legal touch, along with hundreds of automated legal cross-checks by our FCRA compliance validation database, gives us the leverage to fix your credit legally and permanently." — Credit Firm
Abramsky said the company handles all paperwork and communication with creditors, credit bureaus, collection agencies, and other entities involved in the case so the client doesn't have to worry about it.
Credit Firm also provides a client portal on its website where customers can log in at any time and track the status of their case, including when and where letters were mailed and the most current results.
Fixing Credit is About More Than Filing Disputes
"Here's the thing that most people miss when they start working with a credit repair company," Abramsky said. "Most people are concerned about the negative information on their credit reports — as they should be — but it's only 35% of the score. There's a lot more that needs to be done than just removing negative information."
He said Credit Firm rarely works with a client who simply needs one specific negative account deleted from a report. In most cases, the client is working toward buying a house or car or securing another type of loan.
Consumers who want to raise their score as quickly as possible should work to optimize all five factors used to calculate credit scores — payment history, credit utilization, length of credit history, new lines of credit, and credit mix, Abramsky said.
"So, other than just working on removing the negative information, we look at the credit report as a whole," he said. "If our clients need to pay down their credit cards, we'll let them know to do that. If they need to establish more credit or if they've got too many inquiries, we can address that as well."
Some credit repair companies have been known to advise clients to simply dispute everything on their report, Abramsky said, but a dispute is not always the best approach.
"It's important to understand that sometimes it's good to dispute an account and sometimes it's not," he said. "Sometimes it's good to pay off an account and sometimes it's not."
He said if a consumer disputes a $300 balance on an account that hasn't been reported in five years and it's not deleted, the credit report will then update the account activity to the current year, which may cause the consumer's credit score to drop.
"Education is the best tool we have for helping our clients improve credit scores," Abramsky said. "You can hire anybody to send letters to credit bureaus but it's important to understand all of the other little pieces of information to get the best results as quickly as possible."