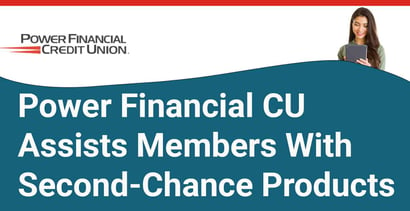 Experts share their tips and advice on BadCredit.org, with the goal of helping subprime consumers. Our articles follow strict
editorial guidelines
.
In a Nutshell: Power Financial Credit Union focuses on putting its members in better financial positions through credit- and wealth-building products. Its second chance checking account can help members rebuild their credit safely and quickly, while its investment management subsidiary creates generational wealth for members. Membership is open to people who live in several counties in South Florida, as well as employees of companies such as Florida Power & Light.
Big banks may offer cookie-cutter products that lump customers into the same few categories despite individuals having a wide variety of needs. And when people need help, the banks may route them to a call center to speak with someone with limited insight into their financial situation.
That's why so many financial consumers turn to credit unions. The institutions typically limit membership to people who live within the area of its branches or work at a certain company.
As more Americans prioritize personal service and credit unions shift to offer more convenient digital tools, one Florida institution leverages its long history to grow in today's evolving market.
Power Financial Credit Union has served the South Florida community for the past 70 years. With almost $1 billion in assets and a rich history, the credit union works to put members in better financial positions.  
One report showed that Florida was the fifth-most popular state for relocation in 2021. With so many new residents, families need to determine the best place to put their money to watch it grow.


Power Financial Credit Union serves such a broad area because it is the result of many local credit union mergers over the years. People who want to join need to either live or work in one of South Florida's counties including Miami-Dade, Broward, Collier, and Palm Beach.
Employees of Florida Power & Light, Ryder System, and members of Bonefish & Tarpon Trust are also eligible. And like most credit unions, any immediate family member of a current member can join.
The credit union also aims to support its communities by offering credit-building products and services that help grow wealth. Employees listen and understand the needs of members, and work to come up with solutions to financial problems.
"We consider ourselves trusted advisors," said Allan Prindle, Power Financial Credit Union President and CEO. "Helping our members obtain, develop, and improve their credit is our mission. We sit down with people, look at their credit, and make suggestions on how they could improve their score by taking action."
Offering a Fresh Start on Building Credit
Power Financial Credit Union is a low-income designated credit union that helps members with little or poor credit history obtain better financial opportunities. The credit union is committed to teaching the community financial literacy and the importance of credit.
Advisors with the credit union often run credit seminars to show members how credit scores are calculated and how they can improve their scores. Power Financial Credit Union reinforces those lessons with products that help members reach their goals.
The Second Chance Checking account allows members to join Power Financial Credit Union when other institutions would normally turn them down for credit issues. The accounts have limits on how members can use the debit card. It also limits the amount members have available for a check deposit on an ATM.
The credit union will start lifting those limitations after the account has been in good standing for 12 months.
"That's what that program is designed for," Prindle said. "They may have made a mistake somewhere else, but now they want a clean slate. After one year, those limitations start to go away."
Accounts that move out of the Second Chance program transition to one of Power Financial Credit Union's traditional checking accounts. This account helps members by eliminating all overdraft fees. The platform allows members 10 days to repay what they owe without charging a fee.
"We all get busy, especially with the pandemic changing people's priorities," Prindle said. "Families managing their kids and now dealing with inflation and increased expenses, sometimes you make a mistake balancing your checkbook. We understand and we're not going to nail you for a $35 fee."
Power Financial Credit Union also works with members before their credit has a chance to take a hit. Trusted advisors within the credit union commonly sit down with members to work with them and consolidate their debt.
Consolidating those debts help members avoid high credit card interest rates and keep those debts from defaulting. The credit union also assists community organizations that help families build credit and save money.
Expanding Services to Include Cryptocurrencies
Power Financial Credit Union listens to feedback from its members on how it can improve. The credit union is not satisfied with offering the same products and services, it wants to evolve with its members.
Credit unions do not have to answer to shareholders and don't focus on profits. The entire credit union is owned by its members. All profits the credit union generates goes right back into offering better and more affordable services to its members.
Power Financial Credit Union has a new project that will allow members to purchase Bitcoin with mobile banking — another valuable service the credit union provides its members.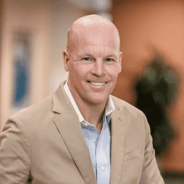 The credit union saw that its members were increasingly purchasing cryptocurrencies on their accounts. Using other websites or cryptocurrency wallets open members up to potential security issues that result in them losing their hard-earned funds.
Purchasing cryptocurrency, however, does not need to be that complicated. Power Financial Credit Union's method for buying Bitcoin is safe and works through a partnership with a company the credit union has properly vetted to ensure member security.
When members sell their cryptocurrency, it goes right back into their account in U.S. dollars. The credit union plans to launch with Bitcoin, but intends to open the program up to more cryptocurrencies if it is popular enough.
"We facilitate the purchasing and selling of cryptocurrency in and out of the account to a trusted organization," Prindle said. "Members can see who they are buying it from and that the purchase is in the member's name. We've covered a lot of the hesitations people have, and members can do the entire transaction on their phone immediately."
Partnerships Help Members Reach Financial Goals
Power Financial Credit Union has eight branches that cover the tri-county area of Palm Beach, Broward, and Miami-Dade counties so it can serve all of South Florida. The credit union partners with other credit unions across the state, as well as nationally, to offer greater service through its shared branch system.
Power Financial Credit Union came about through a combination of partnerships and mergers with different credit unions. Today, it still leverages its connections to create better partnerships and services to its members.
The credit union manages more than $100 million in assets through its investment management subsidiary. The subsidiary handles stocks, mutual funds, bonds, insurance, retirement, and financial planning to help members create generational wealth.
The credit union also offers commercial and real estate lending, as well as auto financing. Power Financial Credit Union provides loans with affordable rates specially for its members.
Big Brothers Big Sisters of Miami is a key partner and ally to Power Financial Credit Union. The credit union works with the foundation to mentor and expose children to financial literacy and education to help families make better financial decisions.
Power Financial Credit Union is concerned with members increasingly taking advantage of Buy Now Pay Later payment plans available in the marketplace. The fear is many members could be accepting the terms without fully reading or understanding the contract, mostly from their phones.
The credit union stands ready to help members consolidate those loans to help them pay them off over a longer period of time without affecting their credit score. Power Financial Credit Union is looking into partnerships that would enable them to facilitate Buy Now Pay Later through the credit union directly.
The objective being to provide a safe way members can pay for an item over time while also understanding the repayment terms.
"We'd like to do our due diligence to make sure that it's somebody that has similar objectives as us," Prindle said. "We value companies that can help take care of our members and improve their financial literacy."