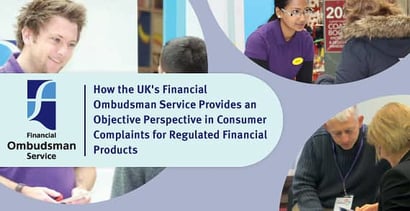 In a Nutshell: While we've all likely had to return a dud purchase now and then, finding issues with your financial products can be a much more complex problem. For UK citizens, the Financial Ombudsman Service provides an objective perspective, helping to fairly resolve complaints between consumers and financial product providers. A free alternative to a costly court proceeding, the Ombudsman Service carefully considers evidence from both parties in the complaint before making a decision, which are legally binding if accepted by the consumer. In the 2016-2017 year, the Financial Ombudsman Service handled almost 1.4 million inquiries and resolved over 330,000 individual complaints.
When Mrs. L. found herself struggling to keep up with her financial needs, she turned to payday lenders to help make ends meet. But as can often be the case with high-cost, short-term loans, what started as one £300 (about $380) loan quickly escalated into an unmanageable debt in the thousands.
Not knowing how to sort out her financial troubles, Mrs. L. turned to the Financial Ombudsman Service. Established by Parliament, the UK service helps resolve disputes about regulated financial products between consumers and businesses. When Mrs. L. contacted the Ombudsman Service for help, they took a look at all of the details of her situation, including the lender who contributed to getting her there.
"The payday lender told us they'd carried out an affordability assessment. But there was no record that they'd taken details of Mrs. L.'s expenditures at the time," described the Ombudsman Service. "We thought the lender should have done more, especially given Mrs. L. was applying to borrow around a third of her monthly income."
If the payday lender had performed more thorough checks of Mrs. L.'s situation before granting her the loans, they would have seen that she was heavily dependent upon payday lending to get by. In such cases, it's considered irresponsible for the lender to continue to offer loans to the borrower.
"We decided the payday lender shouldn't have given Mrs. L. the second loan. So we told them to refund all the interest and charges they'd applied to it — and to work out a fair and affordable way for Mrs. L. to pay back what she owed," said the Ombudsman Service. "We also told the lender to make sure there was no adverse information on Mrs. L.'s credit file relating to the loan they shouldn't have given her. And we helped Mrs. L. get in touch with a free debt charity to help her take control of her wider debt."
Watch on
Free for UK citizens since its establishment in 2001, the Financial Ombudsman Service has helped millions of people, like Mrs. L., resolve complaints that involve companies that are regulated by the Financial Conduct Authority (FCA). Cases cover everything from personal protection insurance (PPI) and investments to payday loans and pensions, with an average of more than 350,000 new complaints handled each year.
"The Financial Ombudsman Service was set up as an independent body to look at financial complaints between consumers and financial businesses," explained Donia Da Costa, the Policy and Communications Manager for the Ombudsman Service. "We're free to use for consumers and are a less formal alternative to the courts."
A Free Alternative to Costly Court Proceedings
While no one likes finding their new tablet dead-on-arrival or that their new toaster is, well, toast, at least those products likely have a simple return policy. Running into problems with a financial product, on the other hand, can be infinitely more stressful — what are you supposed to do, ship it back?
Nope. For UK citizens, the next step is to write a letter.
"If a consumer is unhappy about a product they've bought from a FCA-regulated company, they should make an official complaint to the business. The company has eight weeks to respond to the complaint," said Donia. "If the business doesn't respond within eight weeks — or they're unhappy about what they say — consumers can get in touch with us."
In some situations, complaints can be settled amicably between the business and the consumer directly. In other cases, however, the company may refuse to uphold the complaint, especially if it doesn't agree that a product was sold to the consumer unfairly or otherwise misrepresented.
Consumers unhappy with the company's response can then file a complaint with the Financial Ombudsman Service for an objective resolution within six months of receiving the final complaint letter from the company.
"If the consumer is unhappy with the business's response, they can bring the complaint to us," Donia said. "We'll look at all the evidence to make a decision that we consider to be fair and reasonable in all the circumstances as quickly and informally as we can."
The final stage of the process, the Ombudsman looks at the case from scratch, using fresh eyes to ensure an unbiased review. In some circumstances, the Ombudsman will overturn a previous decision — but not all. Whatever the result, if a consumer accepts the Ombudsman's decision, it becomes legally binding. If they don't like the decision, though, they're not necessarily stuck with it.
"Consumers don't have to accept any decision we make," Donia explained. "But, if they do accept an ombudsman's decision, it's legally binding on both them and the business."
While the Ombudsman Service can ask a company to pay up to £150,000 (about $190,000), plus interest, to the consumer, amounts that large only appear in 0.5% of cases. The majority of cases resolved in favor of the consumer result in the Ombudsman Service stipulating a basis or formula on which compensation must be made. And 20% of cases don't actually involve compensation at all, instead resulting in an action such as correcting a credit reference.
Ombudsman Resolutions Cover Everything from PPIs to Payday Loans
When it comes to the numbers, the Financial Ombudsman Service's 2016/2017 Annual Report showed it received nearly 1.4 million inquiries for 2016-2017 — or almost 4,000 every day.
Of those, 321,283 turned into new complaints, while it resolved 336,381 total complaints in the same period. Nearly 10% of those complaints required the Ombudsman to make the final decision.
Although the Financial Ombudsman Service handles a wide variety of product complaints, certain products seem to be more prone to problems than others. In particular, the Ombudsman Service consistently handles significantly more PPI complaints than any other kind, and the latest report showed the continuation of that trend, with nearly 53% of complaints in 2016-2017 being about a PPI.
The annual report also showed a decrease in the overall number of consumer complaints being upheld — just 43%, a drop from the previous year's 51% — but the odds are still in the consumer's favor (52% uphold rate) when it comes to a PPI complaint.
More concerning than the change in complaints upheld, however, were the sharp increases in complaints about consumer credit products, which accounted for 17.5% of non-PPI complaints.
"Whilst payment protection insurance (PPI) continues to make up a large proportion of the complaints we see, the most striking story this year has been the rise in complaints we've seen from people having trouble with credit," said Caroline Wayman, Chief Executive and Chief Ombudsman, in a press release. "For example, we've seen around three times last year's volumes of complaints about payday loans."
In addition to the 227% rise in payday loan complaints, those about guarantor loans rose 182% and complaints about installment loans increased an astounding 318% from the previous year.
"It's clear that financial difficulties and financial exclusion remain significant challenges for many people. The important thing is to speak up if you're struggling," said Caroline. "Money is often very complicated — and our job is to unravel what's happened and find a fair way to put things right by looking at individual complaints."
An Independent Organization Helping Consumers Obtain a Fair Outcome
Struggling to make ends meet, Mrs. L. found herself under a pile of payday loans she couldn't afford. After free help from the Financial Ombudsman Service, Mrs. L. obtained more than the upholding of her complaint — she got a plan to get herself out of debt and back onto solid financial footing.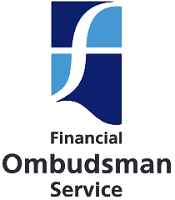 For the thousands of UK citizens who encounter problems with their financial products every year, the Financial Ombudsman Service serves as an independent organization and objective voice. It also helps educate both consumers and providers, and works with other organizations to foster better ways to prevent and fairly resolve future complaints.
"This year we contributed to the NAO's research and the FCA's ongoing work around vulnerability and ran a conference for mortgage companies about lending and financial difficulties," according to the annual report. "We shared our experience of helping people in vulnerable circumstances with other ombudsmen and complaint-handling schemes in the UK and Ireland. And we continued to build partnerships with consumer groups and charities, who've helped us understand how we can best support people in vulnerable circumstances to use our service."
Advertiser Disclosure
BadCredit.org is a free online resource that offers valuable content and comparison services to users. To keep this resource 100% free for users, we receive advertising compensation from the financial products listed on this page. Along with key review factors, this compensation may impact how and where products appear on the page (including, for example, the order in which they appear). BadCredit.org does not include listings for all financial products.
Our Editorial Review Policy
Our site is committed to publishing independent, accurate content guided by strict editorial guidelines. Before articles and reviews are published on our site, they undergo a thorough review process performed by a team of independent editors and subject-matter experts to ensure the content's accuracy, timeliness, and impartiality. Our editorial team is separate and independent of our site's advertisers, and the opinions they express on our site are their own. To read more about our team members and their editorial backgrounds, please visit our site's About page.