Experts share their tips and advice on BadCredit.org, with the goal of helping subprime consumers. Our articles follow strict
editorial guidelines
.
In a Nutshell: Credit unions serve communities across the country, and while each institution's footprint may be different, together, they make up a large portion of banking services available in the US. The National Association of Federally-Insured Credit Unions (NAFCU) provides a voice and assistance for all credit unions so they can compete with larger banks nationwide. NAFCU helps credit unions grow and achieve certification through training, while pushing for legislation that allows more people to take advantage of the benefits credit unions offer.
Americans are finding it harder to access their financial institutions. The number of brick-and-mortar bank locations has dropped every year since 2012. The worst year was 2020 when more than 3,300 branches closed, while only 1,040 opened around the US.
Many of those branches that closed their doors aren't in big metropolitan areas — they are located in underserved areas that need financial support the most. To fill the voids left by those closures, credit unions have stepped up by opening more branches.
The number of credit union branches increased in 2020, showing the need for community-oriented financial institutions in underserved communities. Credit unions fulfilled needs in underbanked communities, especially during the COVID-19 pandemic.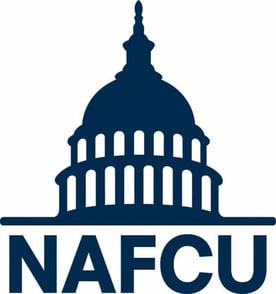 The National Association of Federally-Insured Credit Unions (NAFCU) points to those statistics as reasons why credit unions are so vital. NAFCU advocates for credit unions around the US so they can provide safe, affordable, and accessible financial services and products to consumers who may otherwise not have access.
NAFCU helps credit unions achieve compliance in several areas, understand complex regulations, and grow to serve more members. The association also advocates for and helps draft laws that cut down on the red tape that credit unions often deal with when expanding into underserved areas.
Six credit union CEOs formed NAFCU in the 1960s to create a federal credit union insurance and regulatory system. The association also calls itself the "Washington Watchdog" of the industry.
"To better serve members and compete with banks, we had to form an association that would advocate for credit unions," said Greg Mesack, NAFCU Senior Vice President of Government Affairs. "We believe that, at our core, the credit union model is the best for consumers."
The mission doesn't end with creating new systems for credit unions. NAFCU continues to research ways to assist credit unions in every process and, in turn, help those who need access to their products and services.
"Credit unions reach out to those who are underserved and not in the traditional system," Mesack said. "We want to help bring them in to provide those starter products that will get their foot in the door."
Providing Banking Services in Underserved Areas
The COVID-19 pandemic brought change to nearly every aspect of life in the blink of an eye. During this turbulent time, credit unions made every effort possible to continue serving members.
NAFCU had reports of credit unions opening branches when they could while having employees work remotely. Credit unions and their employees are all members of the community. They got to work to offer their neighbors much needed financial services.
Credit unions were some of the first banking institutions to engage in and process PPP loans. When big banks turned away loan requests from businesses with whom they had had relationships for years, those businesses went to credit unions.
"Every time something new came their way in the pandemic, credit unions found a way to rise to the challenge," Mesack said. "They would create a new product, create a new service, and keep the doors open when they could."
Credit unions consider their role in teaching financial literacy to all members of the community as critical. NAFCU works with credit unions to provide financial wellness lessons, low-cost products, and credit-building products to their members.
Watch on
With more of the world gravitating toward flashy fintechs that promise higher APYs and no-cost accounts, what consumers normally don't see is the lack of security. Fintechs don't protect consumers from fraud. The cost of fraud, should it occur, usually sits squarely on the victim's shoulders.
Credit unions are required to have insurance and are also inspected annually. All credit unions must follow regulations to make sure consumers are protected.
NAFCU serves nearly 1,000 credit unions and thousands of their employees go through programs to earn certification to better serve and protect their members. Not all of these programs are NAFCU-member exclusive. Some programs are available to any credit union professional, whether they are partnered with NAFCU or not.
"We support the credit industry," Mesack said. "We help hundreds of credit unions operate safely and soundly. We're very proud of our education program."
Pushing for Laws That Help Community Credit Unions
As it stands, credit unions are only allowed to serve certain areas, and not the general public. People qualify for credit union membership through their employer or based on where they live or worship.
NAFCU is pushing Congress to change the way credit unions serve their communities. The association is supporting a bill that would allow credit unions to go into areas that banks have abandoned to serve the low-income and underserved communities.
NAFCU said communities that lose all of its financial institutions see small businesses suffer dramatically. By allowing credit unions to go into areas without financial institutions, more people can receive access to critical banking services.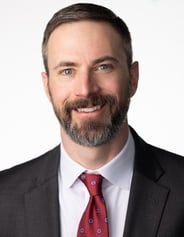 Credit unions are also looking for an increase to the small business lending cap, which is currently set at $100,000. That amount, according to NAFCU, is not enough for most businesses today.
"Credit unions don't have to worry about needing to profit, they don't have shareholders to pay, they don't have dividends to pay out," Mesack said. "We have more flexibility to help out even when credit unions are not going to make a lot of money on a loan. But in a lot of cases, they need more capital."
Credit unions also face longer application process times to receive certification as a CDFI. CDFIs are government-backed lenders that provide banking services to areas that normally don't have access to those services.
The Treasury Department takes care of the application process, which usually takes 90 days. However, many credit unions are encountering a longer application process, which in some cases are taking between 12 to 18 months. Credit unions are also experiencing application denials without much justification and in vague terms.
Receiving CDFI certification is important for smaller credit unions that rely on government funds to help with lending and other banking products and services. With a longer application process, NAFCU said more credit unions could close.
NAFCU is working to figure out why the Treasury Department is putting the brakes on the successful CDFI program. The association is also advocating for credit unions to receive more CDFI Funding from the government.
The Treasury recently announced it would not accept new requests for CDFIcertification between Oct. 1, 2022, and April 3, 2023. It referred to the delay as a "next step" in overhauling certification application and reporting requirements.
During the six-month pause, Treasury officials plan to review all CDFI applications — and Target Market modification requests — submitted before the October 1, 2022 cutoff.
Assistance in Navigating Government Road Blocks
NAFCU stays on top of ever-changing government regulations that credit unions must adhere to. Its compliance team spends months reviewing regulations and updating its compliance courses which are heavily utilized by credit unions.
The association recently launched a new podcast that helps break down new regulations and policies to help credit unions stay on top of new developments. NAFCU said it's also a new, interactive way to bring day-to-day updates on its advocacy efforts.
The podcasts feature guest experts from all over the banking industry, bringing in-depth discussions straight to NAFCU members. The association says the podcast offers a way to go into more detail and take credit unions into the heart of Washington D.C.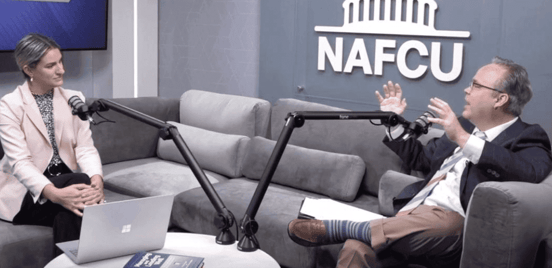 "This is a great way to see some of the value and kind of get another look at where their membership dues are going," Mesack said. "Credit unions can see how we're building relationships so we can better advocate on their behalf."
NAFCU plans to find ways to identify more ways technology can help credit unions evolve based on the needs of their community members. The association specifically mentioned support for creating a digital asset framework in a safe and secure way and using its resources to educate members on responsible investing in the absence of local banks.
"We're seeing the landscape out there, banks are pulling back from communities," Mesack said. "We're putting a lot of effort into allowing credit unions to serve more underserved areas. That's where we're putting a lot of work into."