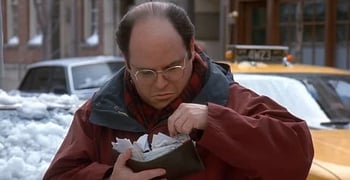 Our popular "How-To" series is for those who seek to improve their subprime credit rating. Our articles follow strict
editorial guidelines
.
When's the last time you streamlined your wallet? Did you know what you do and don't choose to keep in there can not only help your daily organization, but it can protect you in case of emergencies? While other items might actually put you at risk.
Here are some thoughts on what you should and shouldn't keep in your wallet, purse, backpack, etc.
1. Yes: identification and contact information
Some kind of government approved identification like a license or ID card is important for conducting your day-to-day business.
In addition, you should carry a contact card with your phone number in case your wallet gets lost and an emergency contact number in case of emergency.
2. No: passport, Social Security card, birth certificate
While all of these items serve as identification, they also carry a huge security risk, as any one of them could provide enough information to thieves looking to steal your identity.
The more of these you have on your person at once, the more at risk you are.
3. Yes: cash
It's good to have some cash for the times you come across credit card minimums, cash-only establishments or need to split a bill with a friend.
4. No: lots of cash
Try not to carry around any more than $50 at a time. The more you have on you, the more you risk losing it or having it stolen.
"As added security, make

a copy of everything."
5. Yes: plastic
In addition to using debit and credit cards for practical everyday purchases, they're great to have in case of an emergency.
6. No: multiple credit cards
The more cards you carry, the more you have to cancel and replace if your wallet gets lost or stolen, not to mention the increased chances of fraudulent charges.
If you have multiple cards, consider keeping just your preferred card, the one with the lowest interest rate or the best rewards, in your wallet on a daily basis.
And whatever you do, don't write your pin on your debit card. It's a recipe for theft and those funds are much harder to reclaim once they're gone.
7. Yes: insurance card
You'll need your insurance card in the event of an emergency that requires you to go to the doctor or hospital.
8. No: Medicare card
Medicare cards show your entire Social Security number. Instead of keeping it in your wallet, make a copy and blacken out the number. Keep the copy on your person and you can provide the number when needed.
As an added security measure, make a copy of everything in your wallet – front and back. If it ever gets lost or stolen, you'll know exactly what you've lost and who you need to call to replace it.
Photo source: deluxedojo.com